One trip is never enough to see all that our nation's capital has to offer families. Here are some museums that specialize in hands-on activities. Check them out on your next visit, or the one after that.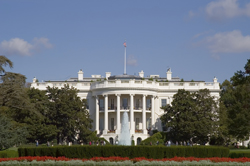 Interactive exhibits for families are usually geared to little children, so the International Spy Museum's new 'Operation Spy', for ages 12 and up, is a welcome addition.  The hour-long experience takes up to 15 people, who have to work cooperatively to solve a spy mystery involving a missing nuclear device. Participants look for clues, break into a  house, copy documents, and ride in bumpy elevators and on the back of a truck.  My 15-year-old, Hallie, was the one who figured out how to turn off the security cameras when we were in an 'underground' tunnel, and then had to convince a roomful of strangers to work with her. 
   The children's museum in D.C. is currently closed for renovations. Looking for an alternative for my 9-year-old, Nora, I happened upon the National Postal Museum, part of the Smithsonian Institution. Here, along with learning about the history of the U.S. Postal Service, you can 'drive' a mail truck, trace out postal routes on an interactive screen, send a postcard, and set the parameters for a personalized direct mail campaign.  A new exhibit has children thinking like postal inspectors, comparing fingerprints and wanted posters.  In an age when kids are more likely to text message or email, it's interesting to explore the impact of mail on industry and communication.
   For budding journalists, keep in mind that the Newseum is opening at its new location in September.  The expanded facilities will have an interactive newsroom and a broadcast studio, in addition to six floors of exhibits dedicated to news media.
   The United States Holocaust Memorial Museum also has an interactive exhibit, 'Remember the Children: Daniel's Story'. This exhibit, for families with kids 8 and over, tells the story of a German boy living at the time of Hitler. Kids can see what Daniel's home was like before Hitler rose to power, and what happened to the family in the aftermath.
   DC Tours has new double-decker tour buses that give visitors a nice overview of the city, even if you are not a first-timer.  You can get on and off at any of the 25 stops, and tickets are valid for two days, so you can even use this as city transport (9am-7pm), though you'd have to listen to the same canned patter.  Nora was thrilled by the low-hanging branches that threatened to knock her out of her seat; adults need to be alert and duck frequently! 
Info                                                                                                                                        
—International Spy Museum, 800 F Street, is open daily 9am-8pm; after August 11, the museum opens at 10am.  Tickets for 'Operation Spy' are $14; a combination ticket to see both the permanent exhibit and 'Operation Spy' is $24. (866) 779-6873; www.spymuseum.org.
—National Postal Museum, like all branches of the Smithsonian Institution, is free.  Open daily 10am-5:30pm.  Right across the street from Union Station.  (202) 633-1000; www.postalmuseum.si.edu.
—Newseum, 555 Pennsylvania Avenue at 6th Street, NW.  (888) Newseum; www.newseum.org.
—United Sates Holocaust Memorial Museum, 100 Raoul Wallenberg Place, SW, is open daily 10am-5:30pm.  Free timed-entry passes, on a first-come, first-served basis; you can reserve in advance at tickets.com.  www.ushmm.org.
—DC Tours, ages 12 and up $39.95; children 3-11 $17.95; under 3 free. (888) 878-9870; www.dctours.us/tours.
—For more info: www.washington.org.
Where to stay
   Hotel Palomar, in Dupont Circle, is a boutique hotel that welcomes families.  At check-in, kids get a toy, KidQuest, an interactive book about D.C., and cookies delivered to the room.  There is an outdoor pool, with goggles and water noodles for kids to use, and a DVD lending library.  The hotel just started a kids' room service menu, and in the fall will offer kid-sized robes (it already has adult robes, in wild animal prints).  The hotel serves free evening cocktails; kids can snack on the olives and crackers.  And through September 3, the hotel has a special package offering a second, adjoining room, for $50.  Hotel Palomar is also pet-friendly, with dog and cat amenities, so if your child likes animals, this is the place to be.  (877) 866-3070; www.hotelpalomar-dc.com.
—Also, in  Dupont Circle, Jurys Hotel has Dupont Grille, with a great Sunday brunch. (202) 483 6000; www.jurys.com/usa/washington_hotel.htm.
—The Willard InterContinental, an elegant downtown hotel, just added a "Kidtail" in its grand lobby bar.  The drinks include a cooler with apricot and peach puree and a gingery lemonade.  Each $4 drink has a corresponding $4 organic snack, including a peanut butter and jelly sandwich with homemade ingredients, filled fruit, or chocolate dipped strawberries.  The Willlard is at 1401 Pennsylvania Avenue, NW.  For information, (202) 628-9100; www.washington.interconti.com.
   If you are in town on a Sunday morning, be sure to stop by the Dupont Circle FreshFarm market.  You can get pastries, bread, fruit and cheese and make your own feast.