Some think cheating has become an epidemic, but we must keep perspective for our children-and their futures.

In late September, seven students at a Long Island high school were arrested in an SAT cheating scam in which local college student Samuel Eshaghoff allegedly impersonated six Great Neck North High School students in order to take their SAT tests for them.
The students reportedly shelled out up to $2,500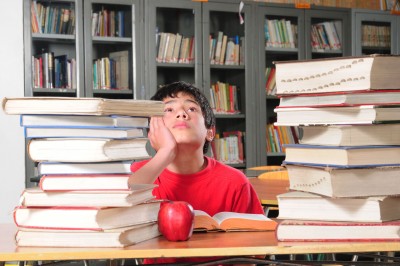 each for Eshaghoff's services. While shocking, this case is just one of many cheating scandals that have hit our area and schools across the country in the past few years-proof that high academic pressures are causing students to resort to desperate measures.
According to an October article in Newsday, educators' attempts to soothe students' worries about test grades are often disregarded. Though they remind students that SAT scores are just one of many factors that determine college acceptance, many students agonize over test preparation, striving for the grade they imagine will determine their future.
These beliefs may stem from unrealistic aspirations at home. As parents, we only want the best for our children, but actions like sending kids to SAT test prep in elementary or middle school may be sending them the wrong message.
"We need to redirect our focus to 'What are you learning? What are you excited about?' rather than what grade they got on their last test or how much homework they have that night," says Vicki Abeles, mom of three and co-director of the 2010 documentary Race to Nowhere, which investigates the cheating epidemic in schools across the country. "We need to let our kids know that it's okay to make mistakes. We don't want to raise a generation of perfectionists or cheaters-neither are beneficial to society."