This year, many of us will be keeping close tabs on our wallets as we shop for holiday gifts. But there's no need to worry about disappointing the kids. Check out these top 10 holiday toys, each for under $20.   

   Building with Stones: Stönees is a building set that gives a whole new look and feel to construction toys. Each Stonees unit is handmade from crushed stones, making it eco-friendly as well as unique.  The variation in shape and size stimulates building creativity. Plus, the manipulation and balancing of the Stönees promotes the development of fine motor skills ($19.95). www.zabazoo.com/stonees.html. 

  Step Lightly: Step to It, for children ages 5 and up, is a game that gets kids rocking around the house while exercising the brain as well. Here's how it works. Each player identifies a nearby target, which can be reached within a specific number of steps. Then the player tests out his calculation by counting how many steps it actually takes to get to the target he identified ($12). www.gamewright.com.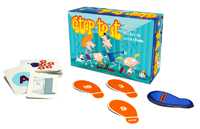 Playing in the Band: Playing music is a great activity for almost any kid, and Bontempi's toy saxophone, trumpet and clarinet make it simple.  Each of these colorful, fun instruments is lightweight and designed for small hands and fingers.  The clarinet and saxophone have eight keys that play a scale. The keys, each a different color, allow the child to easily play songs by following colored notes. Rock on! ($15). 



   Electronic Fun: What really happens when you flip that switch? Introduce your kids to the fascinating world of electronics with the Smartlab Electronics Lab.  With this kit your little scientist can create light, sound, and action with a variety of mind-jolting experiments (19.99). www.smartlabtoys.com.   

   Digging Dinosaurs: Kids love dinosaurs! With GeoSafari Dino Digs, your future paleontologist can dig up bones, rebuild a skeleton, and read all about these fascinating creatures that once roamed the earth ($19.99).   

   Old Fashioned Fun: A blast from the past is back and better than ever. With the Lite-Brite Cube, your child can have the same fun as we did growing up — but times four. Or better yet, each of your kids can be working on her own creation at the same time on different sides of the cube ($14.99). www.hasbro.com.  

    Little Spies: Preschoolers are surprisingly (if not freakishly) good at spying on everyone and finding everything. The I Spy Preschool Game incorporates matching riddles with pictures, and has a few variations to increase the challenge ($15.99).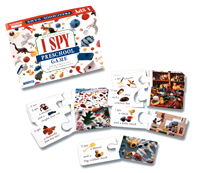 Blocked: Nuts and Bolts is just one of the many wonderful imagination-inspiring and stimulating toys from PlanToys, a truly "green" company.  The look and feel of the wooden shaped pieces, along with their movement and variation, encourages creativity and holds toddlers attention as well ($15). www.plantoys.com.

     Rocket Launch: What kid doesn't love rockets? With the Stomp Rocket Ultra, all you have to do is stomp down on the launch pads and the foam rocket shoots high into the air.  It's easy — and completely satisfying! The best part? Because each rocket is made of foam, no one will get hurt. ($15). www.stomprocket.com.

     Plug and Play: Jakks has done it again with Plug N' Play TV Games, handheld game consoles that plug directly into the TV. You can find golden oldies like Pac-man, Pong, and Breakout, as well as today's most popular characters, like SpongeBob and Dora the Explorer. Just plug them in and you're ready to roll. This one is great for adults who act like kids, too! ($14.99-$19.99). www.jakkstvgames.com.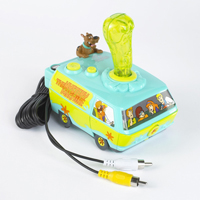 CAT SCHWARTZ, eBay's Gadget and Toy director, is a tech expert known for her commentary on the hottest toys and gadgets and how to use them. Cat appears regularly on NBC's "Today" show and has also been seen on "Rachael Ray" and "Fox & Friends." In addition, she serves as an early childhood development expert on VTech's Advisory Council, offering advice to parents raising kids in the digital era. For more of Cat's tips and insight, visit www.ebayinsiderblog.com.