Come winter, hearty stews, casseroles, and soups top the list of meals, and there's nothing better than a warming, one-pot wonder. Area moms offered some of their favorite recipes, including turkey osso buco stew, beef (or turkey) barley stew, greek chicken stew, brisket, and farmer's pie.
Turkey Osso Buco Stew
Shared by Tina Oppedisano, New Rochelle mom of three and a certified nutrition and wellness consultant and personal chef
Ingredients
1 half-breast turkey, cut into 4 pieces
2 turkey thighs
salt and ground black pepper
all-purpose flour for dredging
1/2 cup canola oil
1 onion, diced
2 carrots, peeled and diced
2 celery stalks, diced
2 russet potatoes, diced
1 tablespoon tomato paste
1 cup dry white wine (one you would drink)
4 cups low-sodium chicken broth
1 large, fresh rosemary sprig
2 large, fresh thyme sprigs
2 bay leaves
2 whole cloves
Directions
1. Preheat oven to 375 degrees. Season the turkey with salt and pepper, then dredge the pieces in the flour, shaking off excess. In a heavy roasting pan large enough to fit turkey pieces in single layer, add turkey pieces and cook until browned on both sides. Transfer to plate andreserve.
2. To the same pan add the onion, carrot, and celery. Season the vegetables with salt and cook until tender. Stir in tomato paste and cook for 1 minute. Stir in the wine and simmer until the liquid is reduced by half. Return the turkey to the pan.
3. Add chicken broth, potatoes, herb sprigs, bay leaves, and cloves to pan. Bring the liquid to a boil, then cover the pan tightly with foil and transfer to the oven. Braise until the turkey is fork tender, about 1 hour and 45 minutes, turning pieces after 1 hour.
4. Slice turkey and serve in shallow bowls season the sauce and vegetables with salt and pepper and ladle some over each serving.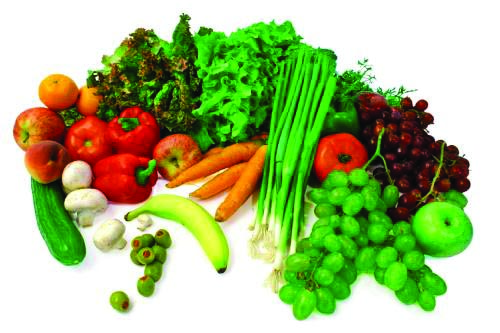 Farmers Pie
(a combination of a quiche and a meatloaf)
One of my faves that I got from my friend (and former Martha Stewart employee) Andrew Okopal of Brooklyn
Ingredients
1 lb. ground turkey
1 small "pack" of goat cheese (or any other kind of cheese you prefer)
1 can of garlic/basil-diced tomatoes, fully drained
some chopped onion
some potato, cut into 1-inch cubes
4 eggs
Directions
1. Put everything in a bowl and mix with your hands into a paste.
2. Pour olive oil into a casserole to coat-be generous because the turkey has almost no fat in it.
3. Fold in the meat/egg mixture.
4. Sprinkle grated parmesan cheese on top. Sprinkle with diced olives, dried basil, or oregano for decoration.
5. Bake for 1 hr 15 min. Serve (ideal served warm, NOT hot) with a viniagrette salad.
Beef (or Turkey) Barley Stew
Submitted by Cornelia Zell, mom of two and a Pampered Chef rep in Mamaroneck
Ingredients
1 lb. lean ground beef (can substitute ground turkey)
2/3 cup of barley, rinsed
2 cans Veg-All
3 cups V-8 or tomato juice
1 medium potato, peeled and cut in to ½-inch cubes
3 cups water
1 teaspoon Italian seasonings
½ teaspoon pepper
Other seasonings to taste, such as salt, garlic, parsley
Directions
1. Brown ground beef in small stock pot. Drain grease. Add other ingredients and simmer until barley is cooked, about 45 minutes.
FYI: Veg-All, basically just a combination of a bunch of vegetables, can be found in the canned veggie section; you can also find them frozen. This recipe is easy to put together but does take time to simmer, making it ideal for something to throw together on a Sunday, with enough for leftovers later in the week.
Greek Chicken Stew
Submitted by Wona Miniati, co-author of "Cooking with Trader Joe's: Dinner's Done" ( all ingredients available at Trader Joe's)
Ingredients
1/4 cup flour
1/2 tsp salt
1/2 tsp pepper
1 tsp dried oregano
2 lbs boneless skinless chicken breasts (about 3 breasts)
3 Tbsp olive oil, divided
3 cups mirepoix (1 chopped onion, 1 cup chopped celery, 1 cup thinly sliced carrots)
1 tsp garlic (or 1 frozen cube garlic)
1 (14.5 oz) can diced tomato (regular or fire-roasted)
2 Tbsp tomato paste
2 cups chicken broth
1/4 cup dry white wine
1 (12 oz) jar pitted kalamata olives, drained
Directions
1. Preheat oven to 350 degrees.
2. Combine the flour, salt, pepper, and oregano. Coat the chicken pieces with this mixture.
3. Heat a pan with 1 Tbsp oil. Brown the chicken breasts on both sides, and then transfer the chicken breasts to a deep baking dish or casserole (I used a 9x13-inch pan), drizzled with 1 Tbsp oil. Sprinkle remaining flour mixture over the chicken breasts.
4. Add 1 Tbsp oil to the same pan and sauté the onions, celery, and carrots. Stir often and cook until the onion is soft, adding the garlic during the last few minutes.
5. Add the diced tomatoes (including juices), tomato paste, broth, wine, and olives. Stir well, and bring to a simmer for a few minutes. Pour this mixture over the chicken.
6. Cover tightly with a lid or with foil, and bake for up to two hours. The chicken will be cooked after the first 40 minutes, but the longer baking time will meld the sauce and give it that rich, long-cooked quality.
7. Serve over quinoa, basmati rice, or noodles.
Brisket
Submitted by Shari Von Holten, mom of two, Wantagh
Ingredients
2-3 lb brisket
3 cans of tomato soup
Lipton Onion Soup Mix
potatoes
Directions
1. Put 1 can of tomato soup on the bottom of the pot.
2. Place the brisket on top of the soup.
3. Sprinkle onion soup mix on top of brisket.
4. Layer another can of tomato soup on top (make sure brisket is covered with liquid at all times; if not, add another can of tomato soup).
5. Cook on stovetop on high for four hours
6. About an hour before you want to eat, peel and cut your potatoes. Place them in the pot. You know the meal is done when the brisket is soft.