This traditional holiday recipe, from "Christmas Cooking with Kids" by Annie Rigg, makes a sweet and festive treat. Plus, it's easy for kids and perfect for families to make together.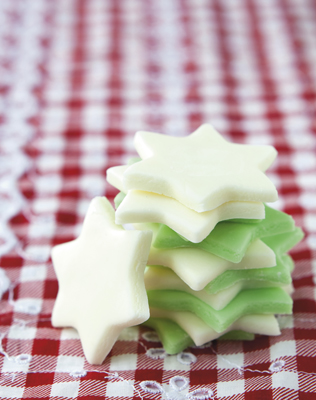 "Peppermint creams are one of the first things I learned to make when I was a child, and I still love making them now," says Annie Rigg, who provided this holiday recipe for our readers. Once they have dried out, you can try dipping them in melted dark chocolate and scattering with silver sprinkles. Leave to dry on baking parchment before putting in boxes.
Ingredients
1 ¾ cup confectioner's sugar
4-6 tablespoons sweetened condensed milk
1/2 teaspoon peppermint extract green food coloring paste (optional)
mini star-shaped cutter
(Makes 20-30)
Instructions
1. Sift the icing sugar into a large bowl. Gradually add the condensed milk and peppermint extract, mixing with a wooden spoon. The mixture should come together like dough, and you may need to use your hands towards the end of the mixing.
2. To knead the dough, sprinkle a little icing sugar on a clean work surface. Shape the dough into a ball and push on it and press it onto the work surface, turning it around often. Do this for just a minute or so until smooth.
3. If you like, you can divide the dough in half and tint one half green using a little of the food coloring. Knead the dough again until it is evenly green.
4. On the work surface, roll the dough out to a thickness of ¼-inch using a rolling pin. Stamp out stars with your cookie cutter and arrange them on a sheet of baking parchment.
5. Leave to dry out overnight before packing into pretty boxes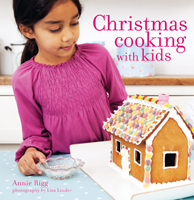 Recipe courtesy of Christmas Cooking with Kids by Annie Rigg. (Ryland Peters & Small, $19.95)