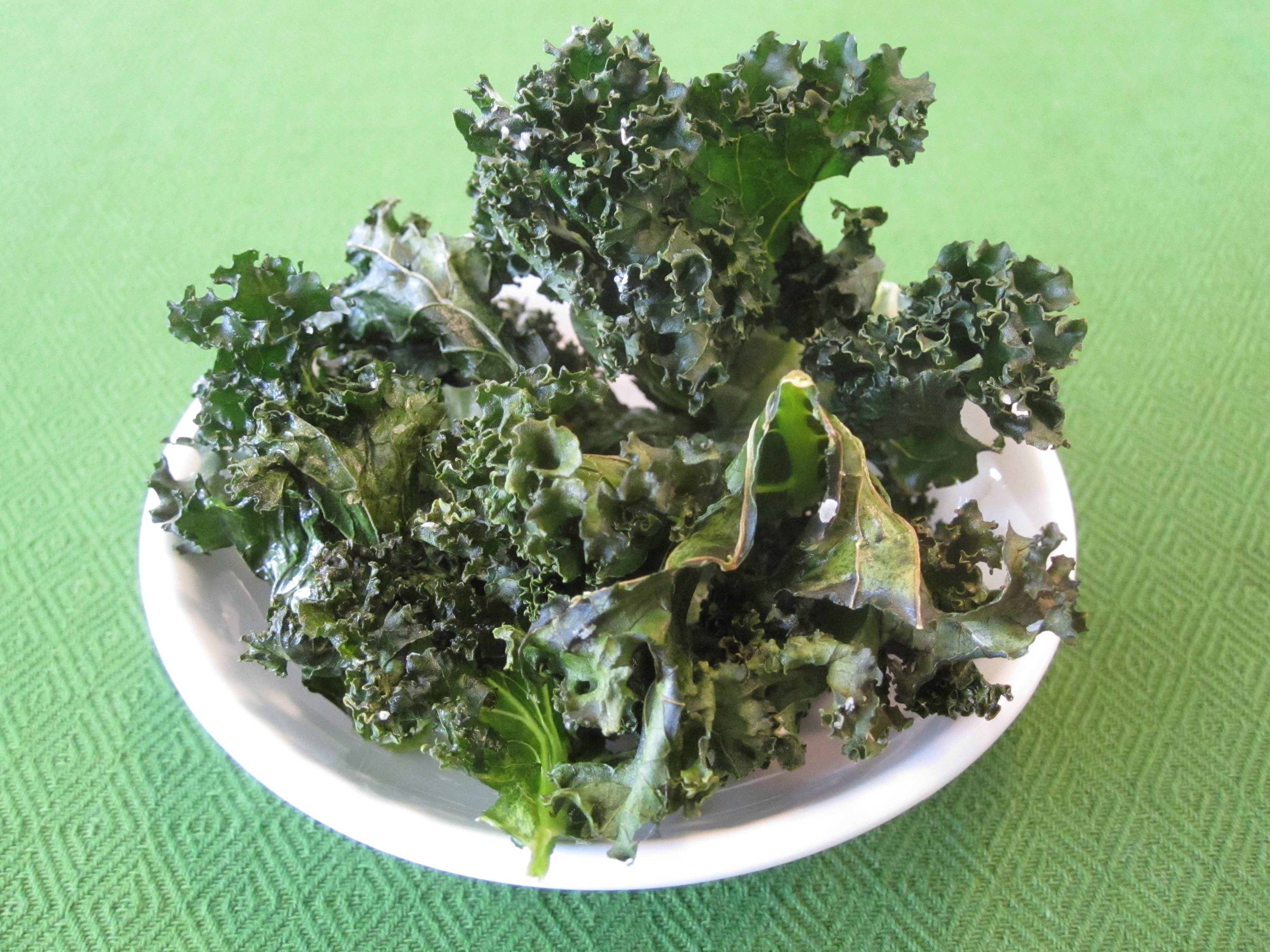 Try baking these delicious and healthy homemade kales chips for your kids (from Weelicious.com) rather than potato chips...even sweet potato and carrot chips would work!
1 Bunch Kale
1 Tbsp Olive Oil or Canola Oil Spray
1. Preheat oven to 375 degrees.
2. Wash and remove stems off the kale and cut leaves into 2 inch pieces.
3. Divide the kale between 2 cookie sheets lined with a Silpat or parchment paper, drizzle with oil (or spray with oil) and toss to coat (make sure there is a bit of space between the pieces of kale so they don't steam).
4. Bake for 18-20 minutes (keep an eye on them during the last few minutes of cooking so they don't burn).
5. Serve.
Also see: How to Make Easy & Healthy School Lunches