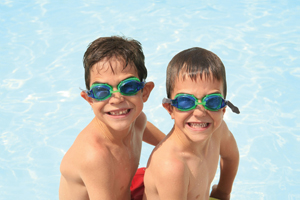 "Summertime, and the livin' is easy," or so the song says. Sometimes it's not so easy for parents of children with disabilities, who are faced with the task of finding a camp that's the right fit for their child.
Do we choose day or residential? Do we look for an inclusionary environment or 100 percent special? What about the qualifications of the staff? Can my child continue receiving needed therapies while in camp? How about the medical staff?
There are many hundreds of summer options for children with disabilities and their families. Before considering an overnight camp, think about what experiences your child has had being away from you. A good preparation for a residential summer program would be a sleepover at a friend's house as well as experience at an overnight respite program during the school year. If you are considering a day program, many of these summer day camps run recreation programs during the school year as well. Take the time to visit these centers and observe the staff and children. You might be pleasantly surprised to discover the perfect program or find out that this truly does not suit your child's needs or ability level.
Ask summer camps to send you a CD of their program so you can see it in action. The ideal situation is to visit the camp the summer before, as brochures don't always give an accurate depiction of the population or program that you are considering for your child. Ask all the questions you need to ask and give as much information about your child in order to make the experience as productive as possible.
Mainstream or inclusionary programs can be wonderful for a child with a disability. All children have strengths and all children need help at times. In a mainstream summer program, all children will learn to have more empathy and compassion when they make friends with children who need some extra help. The children discover that they have more in common than they have differences, and this can enhance the self-concept of all participants. When children with disabilities interact with typically developing peers, they learn new skills and acquire self-confidence. Everyone benefits, including the staff that must necessarily become more creative and adaptable.
At a special needs camp, staff members have been specifically trained to work with children who have disabilities. They can offer a support network for the child who can meet friends with similar life experiences. Parents can also connect with other parents who have children with the same type of disability. Some special needs summer programs can provide a continuation of therapies for the child and appropriate medical intervention.
Summer fun at a day or sleepaway camp can bring joy, new skills, friends, and self-confidence. All children deserve such an experience!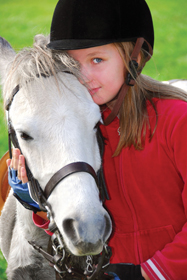 Therapy Options
Animal-assisted therapy has long been a proven intervention for children with disabilities. Some camps offer working farms so that children can feel a sense of importance as they help the animals eat, get groomed, get exercise, and receive affection. The children, in turn, benefit from the unconditional love provided by many animals. Hippotherapy, therapeutic horseback riding, is increasingly being offered at camps as well as at year-round riding centers.
Camp directors often hire specialty staff who conduct art therapy, music therapy, as well as psychological intervention when needed. Aqua therapy, another component of many special needs summer programs, helps children with their coordination, muscle control, and flexibility, and is just plain fun!
Resources:
The Americans with Disabilities Act ensures the rights of children with disabilities to be included and be given accommodations at summer camps. Of course we all want children with disabilities to have safe, enjoyable, and appropriate summer experiences. There are professionals and organizations that can counsel parents about the various summer options. Resources for Children with Special Needs, Inc. also sells a guide called Camps 2009-1010. A parent or professional can also search Resources' database, www.resourcesnycdatabase.org, to find an appropriate summer option or call 212-677-4650, ext. 20, and speak with Gary Shulman, M.S.Ed., the camp specialist.