It's hard to get back to your old self after you have a baby. Get some healthy tips on how to live with your mommy body and how to fit in fitness and exercise, plus advice on getting back your pre-baby bod.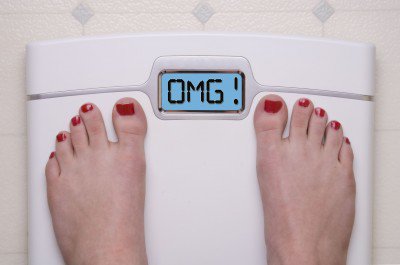 Living with Your "Mommy Body"
It's important to keep in mind that it can take anywhere from nine months to a year for your "mommy body" to evolve back to your former self. It's a rare woman indeed who can get back into her "skinny jeans" anytime soon after pregnancy.
Avoid the insidious trap of self-criticism or judging your self against others. It's easy, especiall during times of stress, for our internal critics to hijack our internal dialogue. Develop a mental off-button.
When you hear yourself being critical or self-deprecating, take a moment, close your eyes, and visualize yourself flipping a switch to the "off" position. Then replace the negative self-talk with positive motivating dialogue. Be kind, supportive, and nurturing to yourself. You deserve it.
The push you need...
Get 6 steps on how to fit in fitness from the author as well as news about stroller walking, plus more advice on getting back your pre-baby body.