Jeepers Peepers: The Ask and Answer Question Game puts a fun spin on the age-old 20 Questions game and helps kids develop early language along with a host of other skills.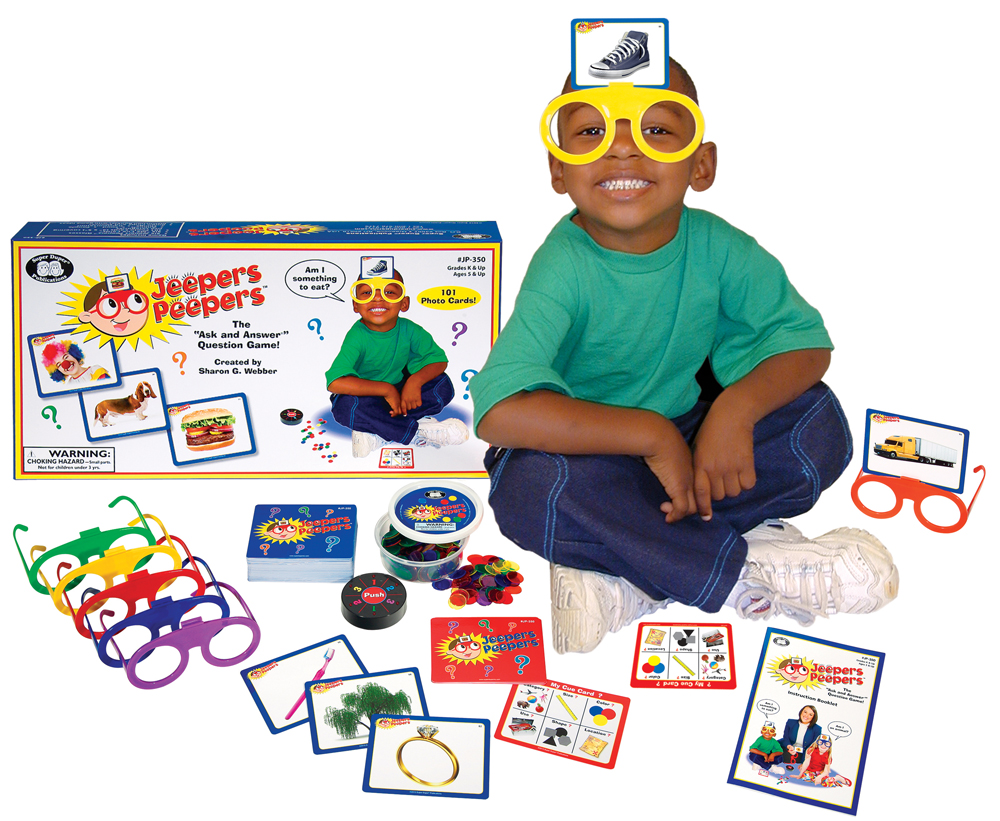 Jeepers Peepers, a variation on the classic 20 Questions game, incorporates goofy oversized glasses and an electronic spinner to amp up the hilarity. By teaching kids to build questioning, describing, categorizing, and problem-solving skills in a fun and engaging way, it's a great fit for children who need help developing early language skills and auditory processing skills.
Jeepers Peepers comes with six pairs of Jeepers Peepers glasses and more than 100 photo cards in five categories: Animals, Food, People, Things, Transportation. The game is available from Super Duper Publications, a company that develops fun learning materials for kids with special needs. (Ages 5 and up; $39.95)
For more great products for kids with special needs, click here.