Joy Behar has worn many hats: high school English teacher, stand-up comic, single mom, co-host of The View. Now she has another addition to her resume: children's book author. Her first picture book, Sheetzucacapoopoo: My Kind of Dog (The Penguin Group, $15.99), just out, is all about a mutt named Max who is shunned by his purebred peers. All he wants is for everyone to get along, and he is so friendly that he achieves his goal. Max is based on a dog Joy once owned — a mongrel that was part shih tsu, part poodle, and part cocker spaniel.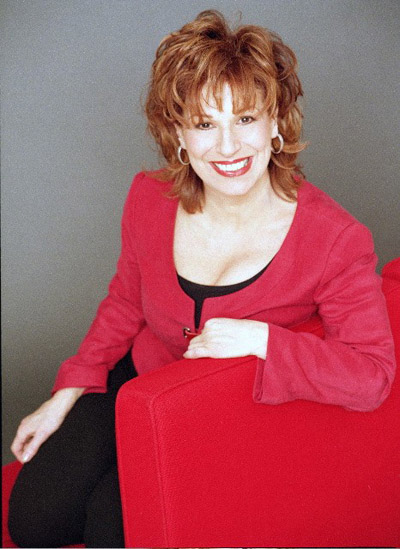 Max was a star even before the book; he was 'married' on The View, with Tony Randall officiating.

Behar, who grew up in Brooklyn, lived in Queens when she was married. She and her husband divorced when her daughter, Eve, was 11. Joy and Eve moved to Manhattan when Eve was in her last year of high school.

It is fitting that Behar has became an author (she also wrote Joy Shtick or What Is the Existential Vacuum and Does It Come with Attachments?, a collection of essays, and she writes her own stand-up comedy material). She says she came from a reading family; her parents, she says, told her a lot of stories when she was little, "mostly made-up stories about little girls who weren't good to their mothers". And she remembers well the books she read to her daughter. These included The Velveteen Rabbit, and The Giving Tree, which she jokingly refers to as "that guilt-provoking book."

Behar also grew up in a tradition of laughing and having fun; humor was used to "ward off the negative," she explains, adding that she carried on this tradition with her own daughter, saying, "We had a lot of fun when she was growing up."

She was "not privy to Manhattan life" growing up — her parents couldn't afford it — but they took her to local musical comedy when she was little, and she did the same with Eve in Forest Hills.


Though Eve is grown and working as a ceramics artist, mother and daughter live near each other in Manhattan, and they share a love of animals. Currently, they "share custody" of two dogs, sisters from the same litter, named Tallulah and Gracie. Joy also has a cat, Benito Pussilini — who may well become the subject of a future picture book.