Your epidermis is showing! The age-old joke that little ones try to play on each other is silly, yet true, and serves as a great reminder. From the biting cold outside to the blazing heat in buildings, my skin has been crying out for a bit of moisture and protection from the elements. Being from a state where I never experienced a season quite like this (read: Florida), I had a good bit to learn about what would best help me not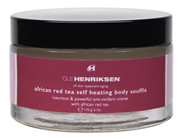 look like I had snake skin. Getting in the habit of using lotion immediately after a not-so-piping-hot shower really helps to keep moisture in, and placing a bottle of hand cream right next to the kitchen sink makes it easy to rejuvenate hands after doing dishes or scrubbing away germs. After a bit of trial and error, I found some great lotions for dry skin that is desperate for a little hydration.
Classic: Johnson's 24 Hour Moisturizer
Many have used the Baby Lotion and now Johnson's has done a bit of tweaking to the formula so that skin that's seen more years can still stay soft as a baby's behind. Filled with emollients and natural lipids to revitalize skin, the lotion is hypoallergenic so it can be used on even the most sensitive skin. A 14 oz. bottle usually runs about $6 and can be found at drugstores or groceries.
Natural: Burt's Bees Milk & Honey Body Lotion
For those who want smooth skin without added chemicals, the Milk & Honey Lotion is made of 98.3 percent natural ingredients. With milk powder (that stuff left over after cow's milk has been defatted and the water has been removed), sunflower oil, and coconut oil, this lotion has a subtle sweet scent and is light on the skin. About $10 will get you an 8 oz. bottle at drug stores and higher-end groceries.
Scented: The Sanctuary Body Lotion
A great way to rejuvenate your skin and skip the perfume is to use The Sanctuary Body Lotion. The ginger root extract is invigorating and promotes circulation while the jojoba and B5 vitamins condition and nourish without any residue left behind. Added bonus-a warming sensation that stimulates the skin prolongs the bliss. For an 8.4 oz. bottle, look to spend about $10; it can be found online at www.thesanctuary.co.uk.
SPF: Skin MD Natural + SPF 15
Even when it seems as though the sun barely shines during these chilly months, your skin is susceptible to sun damage from UVA and UVB rays. Without the smell or feel of a normal sunscreen, Skin MD Natural + SPF 15 moisturizes and protects at the same time. No need to worry about wrinkles with this! A 4 oz. bottle will cost about $25 and can be purchased at www.skinmdnatural.com.
Splurge: Ole Henriksen African Red Tea Self Heating Body Soufflé
If you're looking to pamper yourself a little more than usual, the African Red Tea is the perfect way to do so. The ultra rich lotion is designed to warm on contact to sink deep into the skin to stimulate circulation and even relax muscles. The moisturizer is loaded with antioxidants and vitamins to nourish and soften skin without leaving a heavy layer on top of your skin. A 6 oz. jar is $65 and can be purchased at Sephora, specialty stores, or online at www.amazon.com.