KIDS CAN GO TRICK-OR-TREATING WITH DORA THE EXPLORER IN HER NEW HALLOWEEN DVD
Related:
dora's halloween parade
,
dora the explorer halloween movie
,
dora halloween dvd
,
dora the explorer halloween
,
Preschoolers can join Dora and her friends on exciting Halloween adventures in "Dora the Explorer: Dora's Halloween Parade," a new four-episode DVD your little ones will surely be asking to watch long past the holiday.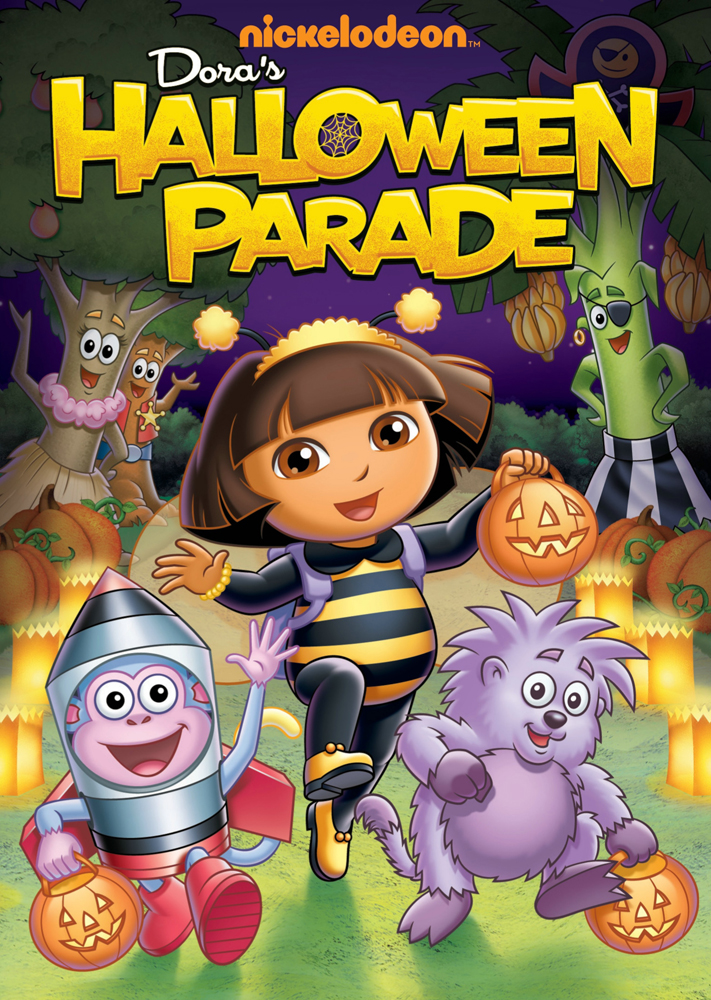 The loveable and bilingual Dora the Explorer, along with her trusty sidekick Boots and a host of other friends, celebrate Halloween on a new, 97-minute DVD ($16.99; amazon.com) featuring four (not-so) frightening episodes:
"Halloween Parade"
Dora and Boots are headed for the big Halloween Parade when they run into their friend Little Monster. He really wants to be in the Parade but he doesn't have a costume. Dora and Boots tell him not to worry as they help him find a costume at the parade.
"Boo!"
It's Halloween, and while trick-or-treating Dora and Boots are surprised by a cute little monster who they help home before the arrow on the big clock strikes 12.
"The Backpack Parade"
Everyone is dressing up their backpacks in different costumes for the Backpack Parade. Backpack is really excited because this year she gets to lead the parade but she's having trouble with her allergies.
"Dora, la Músico"
Dora and Boots are leading a musical parade to free the instruments that were locked up by the evil Señor Shhh.
In every episode, Dora and Boots invite the audience to participate in an exciting adventure, where each step of their journey consists of a problem or puzzle that Dora and the audience must think their way through in order to solve the next problem. Dora is proudly bilingual and uses her knowledge of English and Spanish to communicate with her friends, overcome obstacles and reach her goals. In each episode, Dora teaches Spanish words or phrases to the viewers and then asks them to use it to solve a problem and forge ahead.
---
Get Your FREE Indoor Activity eGuide!
---
More PRODUCTS Articles
Holiday Fashions for Boys and Girls
Photographer Behind Humans of New York Releases Children's Book
New Book Encourages Kids to Give Up Halloween Candy
Runnin' Wild Kids Shoes Owner Opens Toy Store
Top 10 Audiobooks for Halloween Season