Local moms Nicole Sachs and Marcy Sinel, former Manhattanites who now live in Pound Ridge and Bedford, had a longstanding dream of going into business together, but they couldn't decide what type of venture to start.
Sachs is an M.S.W., who had worked with families for several years; she is mom to Isabella 3 1/2 and Oliver, 1 1/2. Sinel was co-founder, with her husband, of an Internet market research firm; she is mom to Chloe and Jack, who are the same ages as the Sachs kids.
Finally it struck them that whenever they met, and whenever they spent time with other mothers, the conversation inevitably turned to the same topic.
"Most of the issues mothers talk about — and many times obsess about — are the milestones confronting their children," says Sinel, 35. "From sleeping through the night, to eating, to potty training, to manners — milestones are constantly entering a mother's life."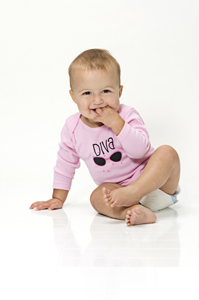 "We decided to find a way to help mothers guide their children through such milestones — and that's when tinyguides was born," says Sachs, 33.
tinyguides, LLC, launched in 2005, incorporates the idea that children learn best from watching other children. Sachs and Sinel plan to create a series of DVDs using little teachers, ages infant on up, to lead young viewers to accomplish a developmental milestone. Their first production, it's time to eat!, focuses on the milestone of eating, inspiring even the pickiest of eaters to try a variety of child-friendly foods.
"We chose eating because it is such a universal milestone, and more challenging for parents and caregivers than one might realize," Sinel says. "We observed our 'mommy' friends struggling with picky eating, and we knew that the tinyguides observational learning theory could help. In addition, in this age of childhood obesity and concern about teaching healthy eating habits early on, we figured it could touch many lives." it's time to eat! was Sachs' and Sinel's first foray into video production, and the process came with its ups and downs. The women first had to find a production crew that would understand their company's goals. They had to hire a musician and write a script that would teach as well as entertain.
Sachs admits to a couple of "hiccups" along the way. "We had many stumbling blocks, most of them technical and many we simply had to work around because of a limited budget. But we learned a great deal during this first go-around," she says. And once those "hiccups" were gone, they could breathe more easily.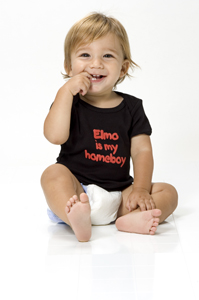 "The most exciting thing for us has been watching children respond to tinyguides," says Sinel, "hearing the amazing stories of kids who were feeding themselves with forks and spoons for the first time or asking to try new fruits and veggies."
To other mothers considering starting a business, Sachs and Sinel have this advice: "If you have an idea that you are passionate about and believe in, don't doubt it, just do it! A great idea and passion will lead you to success. Mothers are the best multi-taskers in the world, and you can start something without sacrificing your personal choices about time spent with your family."
tinyguides' "it's time to eat!" is available at Amazon.com and at Penny Whistle Toys (Pound Ridge and NYC) for $19.95. Email [email protected], call (877) tinyguides, or visit them at www.tinyguides.com.
On Saturday, March 11, 11am-4pm, Sachs and Sinel will be hosting an event at Penny Whistle Toys on the Upper West Side of Manhattan. They'll offer healthy lunchtime food and chat to moms about finicky eaters. Call them for more info: (877) tinyguides.