WIN: KIDZ BOP HALLOWEEN HITS!
Related:
kidz bop cd
,
halloween themed music
,
halloween music for kids
,
KIDZ BOP Halloween Hits! is the perfect Halloween soundtrack for costume parties, trick-or-treat bags, or just greeting some miniature monsters at your door.
What better way to celebrate the start of Halloween season than with a daily spooky dance party? Kids will love the danceable tracks on this album, and it's perfect for costume parties, gifts in trick-or-treat bags, or simply greeting the miniature monsters sure to show up at your door on Halloween.
The CD includes tracks such as Thriller, Monster Mash, and Purple People Eater, and the old school classics will remind you of the days you were dressing up and trick or treating with the best of them. Now it's time to help your kid create those same nostalgia-inducing memories, and this is the music to accompany you in that task.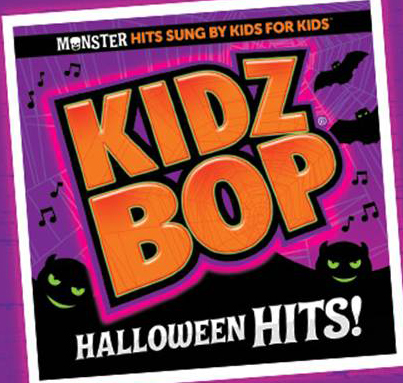 The full track list is as follows:
1. Thriller
2. Disturbia
3. Candy Girl
4. Witch Doctor
5. Ghostbusters
6. Werewolves of London
7. The Addams Family
8. Monster Mash
9. Scooby Doo, Where Are You?
10. A Nightmare On My Street
11. Somebody's Watching Me
12. Purple People Eater
13. Ding Dong The Witch Is Dead
14. I Want Candy
Bonus: Spooky Party Sounds
"KIDZ BOP Halloween Hits!" is available for $10.
GIVEAWAY
NYMetroParents is giving away eight Halloween entertainment bundles that include "KIDZ BOP Halloween Hits!"
For more Halloween giveaways, activities, and articles, visit nymetroparents.com/halloween.
---
Get Your FREE Indoor Activity eGuide!
---
More PRODUCTS Articles
Holiday Fashions for Boys and Girls
Photographer Behind Humans of New York Releases Children's Book
New Book Encourages Kids to Give Up Halloween Candy
Runnin' Wild Kids Shoes Owner Opens Toy Store
Top 10 Audiobooks for Halloween Season