Gigi Lee Chang, Manhattan mom and founder of Plum Organics, talks to us about her organic baby food line, including what inspired her, how she started the business, and what's next.

Quick Facts: Gigi Lee Chang, founder of PlumTM Organics, lives in Manhattan with her husband of 13 years, Vincent, and their 6-year-old son Cato.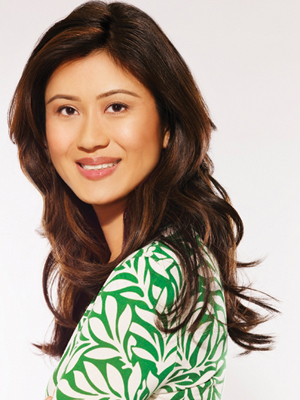 Gigi Lee Chang always prided herself on making her son's food from fresh, organic ingredients. Yet when her family took a vacation and she needed to fall back on the convenience of packaged foods, her son refused what she had available (the generic, commercial type). She wondered why.
Chang learned through her research that because children's food preferences are formed by the age of two, these early years are crucial for healthy eating. She also happened to be looking to leave her career in strategic planning for more flexibility and time to spend with her newborn son. After bouncing some ideas around with her husband, he jokingly said, "Maybe you should sell baby food." And she realized - maybe he was on to something.
In speaking to other moms who were interested in the food she made and continuing her research, Chang determined that there was a market for her creations. So in 2006, PlumTM Organics was formed.
Distributed in more than 1,500 stores nationwide, PlumTM Organics was selected for Entrepreneur magazine's 2007 annual Hot List and named "Brand Innovator 2008" by Brand Packaging magazine. In 2008, Gigi sold PlumTM Organics to the Nest Collective. Today, she continues to grow the PlumTM Organics Ambassador community and shares her inspirational story with women entrepreneurs and new parents.
You come from a family of entrepreneurs yet you didn't want to be one yourself. Why?
When you have your own business, it's a lot of stress. And I grew up seeing that stress affect my family, especially my father. He was away a lot and we rarely got to see him. I saw how all-consuming it could be. Ultimately I came to realize that you can make it your own. I found that because I really believed what the business was for, it didn't feel like work.
Did you think, "I have to do this!" or was it a slower process?
I spent time researching the concept and the market. That was kind of the cautious part. Once I realized that it made sense, and this is how I can do it, it was really important for me to be first to market. Once I decided to do it, I left my job and went for it.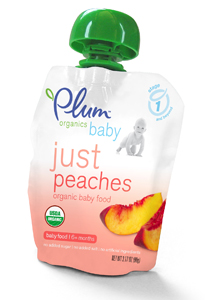 It seems that a part of your mission is to foster the discerning palette.
It's about giving them the broadest variety of foods possible and ideally, fresh tastes and textures. Also, my thinking was that adults have embraced other flavors and a diversity of foods, yet babies have not. So we focus on trying to make it better tasting, more nutritious, and more of a culinary approach.
What were the steps involved for getting your business off the ground?
I asked a lot of questions, took some classes, and finally connected with a consultant who has been in the organic food world for 18 years. He really helped me put the pieces together. I also sought out companies that were non-competitive but that I thought could help me.
PlumTM Organics baby food is available at Whole Foods, Babies'R'Us, and other stores nationwide.
What do you wish you would have known before you launched the company?
How quickly time passes. There's always the next goal, and you don't always get the opportunity to step back from it. It's really important to step back both from a business and personal standpoint to get that additional perspective you need to be refreshed.
What has been the biggest key to your success?
It's believing in the mission of the company and my vision. It was identifying the need and providing something parents were looking for at the right time.