Introducing...
Christine Tarulli, Deputy Managing Editor
Apparently, my "uterus is glowing." Well, that's how my office-roomie creatively referred to my readiness to expand my husband's and my comfy and still-kinda-new party of two. I'm not going to deny it—there is some slight twinkling going on. The interesting thing is that I have absolutely no idea how that happened.
Rewind to about nine years ago: I was enjoying my hot-shot Wall Street career and "single" status. My life was mess-free, and I was in control. So obviously, marriage wasn't too appealing, let alone having kids. Plus, I was pretty sure I'd screw them up anyway. I mean, my own best friends swore I was a machine unable to produce tears because I just never cried. Someone incapable of crying would definitely mess up her kid somehow. (Right?)
Well, eventually my machine-self got a boyfriend who was A-MAZ-ING with kids. I even think he got a few "Eww, gross" remarks out of me because of it.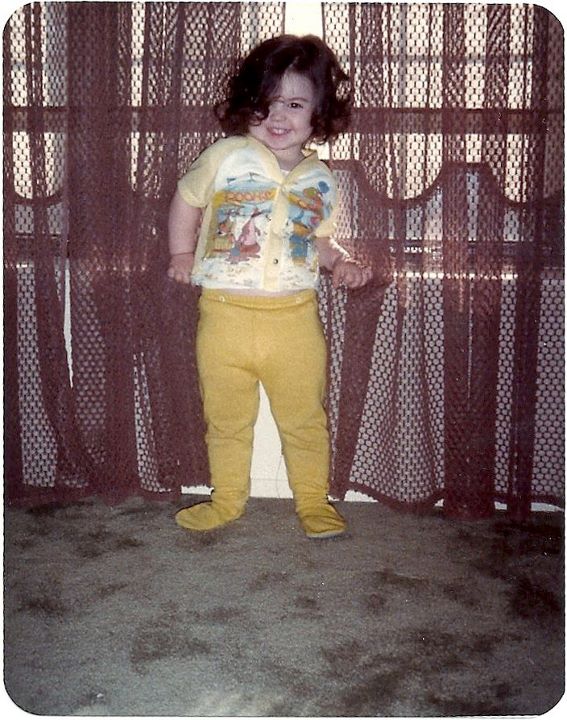 If we have a daughter, I kind of hope she gets my curls—a fair trade-off since her dad will turn her into a Mets fan.
Back to present time: I'm married to said boyfriend. I love sparkly baby books, and mommy blogs, and funny parenting how-to's (I can't wait to flip through Joanne Kimes's "Pregnancy Sucks")...and I cry all the time!! But the real kicker: I'm an editor at a parenting publication. Granted, I'm always reading about what to do if your baby does this or how to handle your child if he does that, which is enlightening, of course. But the connections I've made with my friends and colleagues who are (imperfect) moms and my awareness—my total appreciation!—of my own (imperfect) mom has definitely helped me ease up, maybe even grow up (well, a little), and be OK with some messiness.
Oh, and the years in between all of this—those are still a bit blurry...It must be the twinkling.
Meet all of the NYMetroParents Editors