Introducing...
Ellen Pocost, Westchester Calendar Editor and Directory Editor
I can't imagine a better place to live and raise children than Westchester County. Not only is it a lush, often-breathtaking area, bordered by the Hudson River to the west and Long Island Sound to the east, rich in historical and literary associations, but its close proximity to NYC, and all that the tri-state region has to offer, give it an advantage over just about any place I can think of.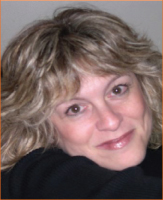 Growing up here, I took it completely for granted. The ocean? A one-hour drive. Connecticut, New Jersey, Bronx, and Queens? A half hour to 45 minutes, tops. A Broadway show and the best shopping in the world? Thirty-five minutes on Metro North. Yawn. What else is new?

My parents loved to remind me of my coming home as a college freshman, looking around my neighborhood, and asking them, "Was it always this beautiful here?" As I became an adult and began traveling both in and out of the United States, it slowly dawned on me that not everyone's home turf has the combination of natural beauty and proximity to opportunities that Westchester has.

Admittedly, it wasn't always as rich a place for amusement as it is today. Only in the past 20 years or so have restaurants, stores, schools, and businesses expanded to make it the cultural and retail hub it has become. I'll never forget my first tentative outing with my newborn son to...where else? The Westchester Mall, for some normalizing retail therapy. On a weekday afternoon, you don't need to look very hard to recognize the glassy-eyed, deer-in-the-headlights stare of sleep-deprived new moms, walking the carpeted aisles and trying to get their bearings back. (Hint: It works like a charm!)

And yet, there has never been a shortage of outdoor activities for us to take advantage of. Amazing, off-the-beaten-path places like the Edith Read Sanctuary in Rye, where my son and I go to walk the beach, and participate in the international coastal clean-up, the Rockefeller estate in Pocantico Hills, where my parents used to walk a rural 3-mile trail together on crisp fall afternoons, or my family's (and our dog's!) all-time favorite spot, Manor Park, in Larchmont, where on a summer evening at magic hour, you can imagine the gracious lives in the mansions across the Sound, like something out of an F. Scott Fitzgerald novel.

Westchester has literally hundreds of such places, where outstanding programs and events take place daily. Not to mention the galleries, shops, museums, libraries, hotels, theaters, and fine restaurants that have sprung up in every town and village. I feel truly privileged to be able to detail these happenings, bringing fresh attention to old favorites, and discovering new ones to share with Westchester Parent readers.
Meet all of the NYMetroParents Editors