Introducing...
Karen Demeter, Fairfield, Suffolk, and Special Parent Calendar Editor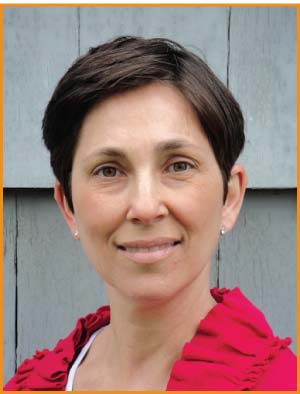 How did a born-and-bred Jersey girl end up in Fairfield County? By accident, of course. My husband Chris landed a job in Norwalk. Not only was I a Jersey girl, but a city girl as well, having lived in Hoboken for many years. So naturally, my adjustment to suburban life took some getting used to. There were strange sounds in the night (screech owls can wreak havoc on your imagination). I had my beautiful toddler Madeline but often felt lonely as I'd left all my family and friends—not to mention free babysitting—on the other side of the Hudson River. When my mother and sister came to visit, I would be blubbering and trying to delay their departure as long as I could. I didn't want to be left behind in this foreign, albeit beautiful, neck of the woods.
Yes, Fairfield County is part of the tri-state area, but it may just as well have been Outer Mongolia. I wasn't used to seeing farmhouses, rock walls, and wild turkeys. Then Madeline became a preschooler and I began to make some friends. Then she became a kindergartener and I made some more friends. I had two more children (Jonathan and Matthew!) and made even more friends. Suddenly, I wasn't just living in Fairfield County but putting down roots. You've heard of single people using their puppies to meet people? I used my people to meet people. And nothing makes you part of a community more than the relationships you form.
I'm happy to report that my family and I are now very much entrenched in Fairfield County and can't imagine living anywhere else. Dinners at the beach with the Long Island Sound providing a beautiful backdrop, biking and hiking the local trails, picking peaches and apples at the nearby orchards, kayaking in the Saugatuck River...it's all just icing on the cake. Whenever we leave, the landscape and the people beckon us home. For the first time our three children are in three different schools. My husband and I are bouncing between the elementary, middle, and high schools...and we couldn't be happier.
Meet all of the NYMetroParents Editors