New York Times-bestselling author and illustrator Mo Willems, creator of the NYC-based Knuffle Bunny tales, revealed his first children's book app, based on his beloved Don't Let the Pigeon...! series, to an intimate group gathered at Magnolia Bakery on the Upper West Side.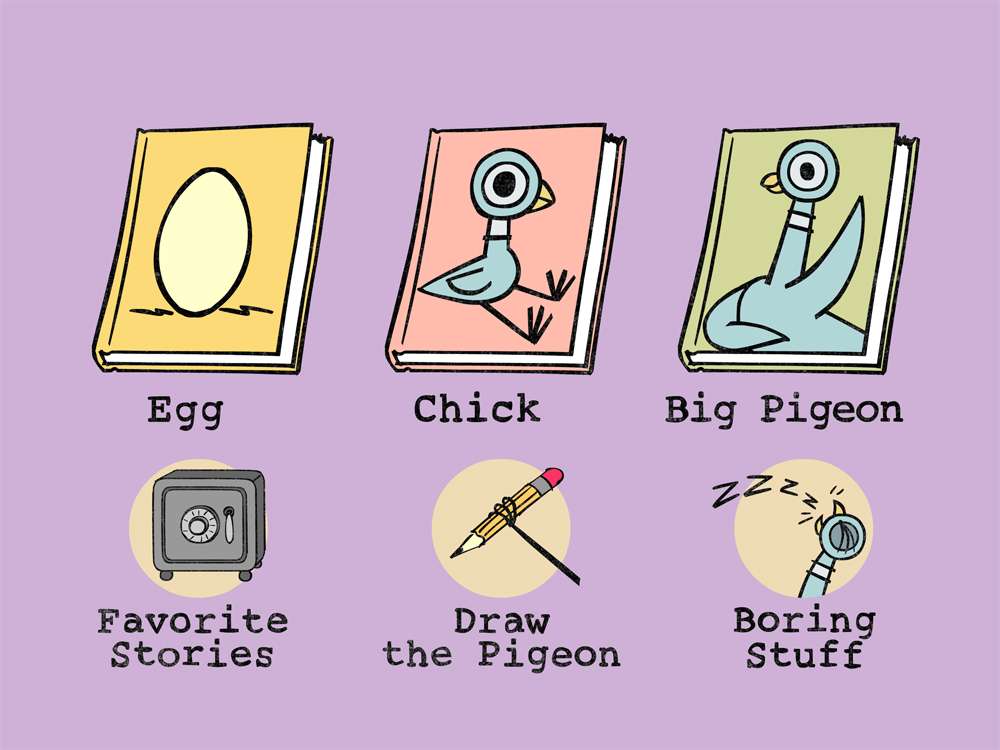 Last Friday afternoon, a room off Magnolia Bakery on the Upper West Side was filled with the smell of cupcakes and the sound of about two dozen kids and adults happily yelling out instructions to the animated pigeon on their iPad screens. This group was among the first to interact with a new app created by author and illustrator Mo Willems called "Don't Let the Pigeon Run This App!," which hit stores the day before for iPad, iPhone, and iPod Touch.
The new app, based on Willems' best-selling "Don't Let the Pigeon...!" series, which began in 2003 with "Don't Let the Pigeon Drive the Bus!", is the author's first foray into the digital sphere. "I didn't want to do an app. I love books," Willems said at the unveiling event. But he consented when Disney agreed to his idea that "kids have to be the co-authors. They have to really infringe on my copyright in really cool ways."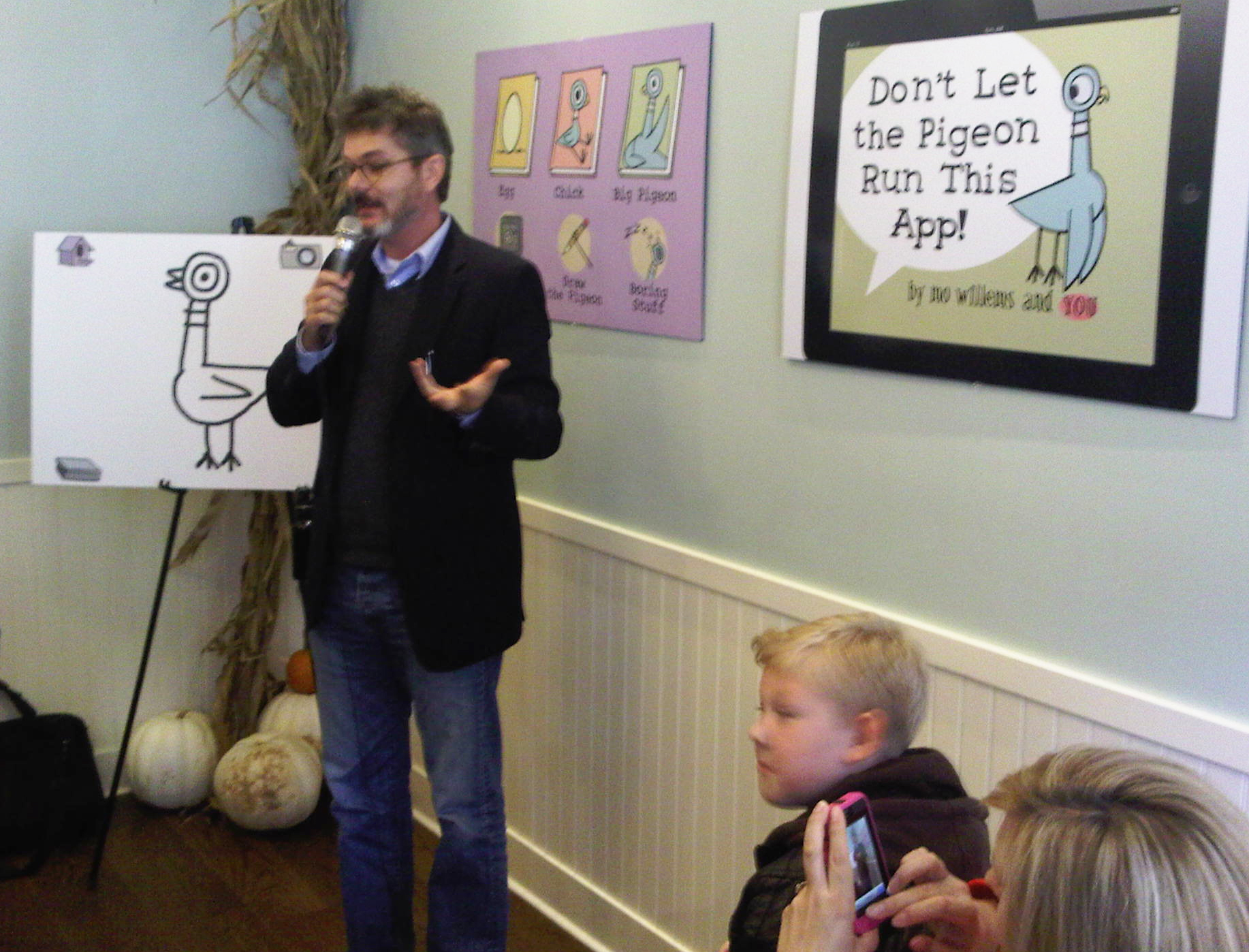 Through the app, kids can interact with and create their own stories starring the pushy pigeon (voiced by Willems), using three different settings geared toward different age levels. Each story bears the byline "By Mo Willems and You." They can also learn how to draw the pigeon (or doodle from their own imaginations). Willems was very hands-on in creating the app, as was his 10-year-old daughter, who he referred to as his "beta tester."
"I hope...kids realize they're authors and illustrators just like me," Willems said. "I want them to pick up a pen and paper after [playing with the app] and create their own stories."
Willems proved his sincerity when answering questions from some of the younger audience members. One little boy around age 5 raised his hand politely to ask the author, "Can your next book be "Don't Let the Pigeon Poop on the People?" After the roar of laughter had subsided, Willems smiled and said no. "Because that's your next book," he explained to the boy. "I want you to write it and send it to my publisher."
Another pint-sized attendee asked Willems what his favorite book was that he'd written. "My favorite book is my next book," Willems said. "The one I haven't written yet. I'm always most excited about my next project."
Willems debuted a new book in his Elephant & Piggie series, "Happy Pig Day!," in early October, and the next book in hisPigeon series, "The Duckling Gets a Cookie," is set to be released in the spring.