NYMetroParents, publisher of Nassau Parent and Suffolk Parent magazines and nymetroparents.com, has merged with Long Island Parent magazine and liparentonline.com to become the most comprehensive resource for parents and families on Long Island.
On Aug. 7, Davler Media Group, LLC, publisher of the NYMetroParents family of magazines and websites, announced that it had acquired Long Island Parent magazine and liparentonline.com.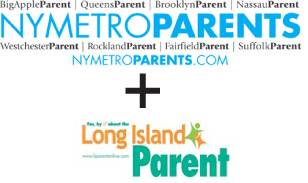 The two companies will now combine resources, including print and digital media, to produce the most comprehensive parenting coverage on Long Island. As far as the companies' print products, the magazines will retain the Long Island Parent name but will now be offered in two monthly regional editions, one for Nassau County and one for Suffolk County. Liza N. Burby, founder and publisher of Long Island Parent, will join NYMetroParents in a senior publishing capacity.
"We are ecstatic to team up with Liza Burby," says David L. Miller, CEO of Davler Media Group. "She is the most knowledgeable and experienced publisher of parenting media in the Long Island market. As the editor of Newsday's parenting magazine for 10 years and as an entrepreneur, she possesses a unique understanding of both the Long Island readers and businesses who serve them. We look forward to developing strong products and creating new media for this market."
The combined editions of Long Island Parent will come to market with the October issue.
"The merger is the perfect opportunity for me," says Burby, owner of Wordsmiths Media. "By partnering with a company that has the resources to invest in the publications, I am able to continue to pursue my passion for creating quality media for parents, providing them with information they need to raise their children here. In addition to our readers, I believe our clients will benefit because they can cover their market more efficiently. Over the next year, we will be able to produce new opportunities for them in print, online, and through live events."
Burby, an award-winning journalist, founded Wordsmiths Media, LLC, and Long Island Parent in January 2009, filling a void in the market created when Newsday ceased publication of its own parenting publication. The magazine and website have won numerous editorial and design awards from the Press Club of Long Island and Parenting Media Association, and have partnered with other media outlets such as 97.5 WALK FM and MyLITV on Verizon FiOS1, as well as local parenting-related nonprofits.
Davler Media Group is one of New York's largest regional media companies, producing 14 magazines, a broad menu of digital properties, and five annual live events. City Guide magazine and cityguideny.com is the largest tourist media in NYC, publishing more than 3,000,000 copies that are distributed in more than 300 hotels. Promenade magazine and nyluxury.com appeal to affluent NYC visitors and residents. The NYMetroParents division consists of eight regional titles distributing more than 400,000 copies monthly, three editions of Special Parent magazine, a menu of digital properties including several websites, e-newsletters, and discount products, and an annual camp fair. At the 2012 Parenting Media Association conference, NYMetroParents won 11 editorial and design awards. Davler's newest line of business is the MitzvahMarket division, which consists of Mitzvah Market magazine, mitzvahmarket.com, and Celebrate! Party Showcases. This was Davler's third acquisition in the last 12 months.
For more information, contact Liza Burby at 631-673-4082 or David Miller at 646-736-3618 or [email protected]