The time is ripe for family outings in the great outdoors: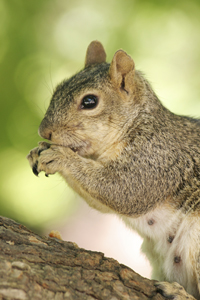 BOTANICAL GARDENS

NEW YORK


The New York Botanical Garden
200th Street and Kazimiroff Boulevard, Bronx
(718) 817-8700; www.nybg.org
Hours: Tuesday-Sunday, 10am-6pm.
Price: Grounds admission: adults $6, Bronx residents $5, seniors $3, students with ID $2, children 2-12 $1, children under 2 FREE. FREE on Wednesdays and 10am-12pm on Saturdays. Additional admission for some attractions.
   The Everett Children's Adventure Garden invites children ages 2-12 to enter an amazing world of mazes, larger-than-life flowers, and hands-on activities. There's a Boulder Maze for climbing, a Touch Tank for getting up close with water-loving plants, and an indoor laboratory.

Wave Hill
West 249 Street, Bronx
(718) 549-3200; www.wavehill.org
Hours: Tuesday-Sunday. April 15-October 14, 9am-5:30pm; October 15-April 14, 9am-4:30pm. Open until 9pm on Wednesdays in June and July.
Prices: March-November: FREE all day Tuesday, Wednesday-Sunday adults $4, students and seniors 65+ $2, children under 6 and members FREE. FREE Saturdays, 9am-12pm and December, January, February.
   Wave Hill is a spectacular 28-acre public garden and cultural center overlooking the Hudson River and Palisades, and one of the most beautiful spots in New York City. Enjoy garden and conservatory tours every Sunday, as well as family art projects on the weekends.

Old Westbury Gardens
71 Old Westbury Road, Old Westbury
(516) 333-0048; www.oldwestburygardens.org
Hours: Wednesday-Monday, 10am-5pm.
Price: Adults $10, seniors $8, children 7-12 $5, children 6 and under FREE.
   Old Westbury Gardens is the former home of John S. Phipps, his wife, Margarita Grace Phipps, and their four children. Completed in 1906 by the English designer George A. Crawley, the magnificent Charles II-style mansion is nestled amid 160 acres of formal gardens, landscaped grounds, woodlands, ponds and lakes.  Westbury House is furnished with fine English antiques and decorative arts from the more than 50 years of the family's residence.  There is a summer concert series.

Queens Botanical Garden
43-50 Main Street, Flushing
(718) 886-3800; www.queensbotanical.org
Hours: Tuesday-Sunday, 8am-4:30pm.
Price: FREE
   At Queens, the diversity of plants, along with the fruits, vegetables, herbs and roots sold at the gates, is symbolic of the diversity of the cultures and traditions that mingle not only at the garden but also in Queens. With sustainable practice at the heart of its mission, Queens Botanical Garden will complete its newest features this spring: a horticulture/maintenance building and visitor/administration building.

Staten Island Botanical Garden
1000 Richmond Terrace, Staten Island
(718) 273-8200; www.sibg.org
Hours: Monday-Sunday, dawn to dusk.
Price: Grounds FREE. NY Chinese Scholar Garden: adults $5, seniors, students, children and SIBG members $4. Connie Gretz's Secret Garden, adults $2, FREE if accompanied by a child. Also FREE with NY Chinese Scholar Garden admission.


Brooklyn Botanic Garden
1000 Washington Avenue, Brooklyn
(718) 623-7200; www.bbg.org
Hours: Tuesday-Friday, 8am-4:30pm. Weekends and holidays, 10am-4:30pm.
Price: Adults (16 and over) $5, seniors and students $3, children under 16 FREE. Tuesdays (March through mid-November) FREE; Saturdays 10am-noon FREE.
   Whether you'd rather stroll through Magnolia Plaza, where March blossoms are a telltale sign that spring is near, walk amongst 45,000 bluebells in Bluebell Wood, or admire the names inscribed on Celebrity Path, Brooklyn Botanical Garden is both visually stunning and rich in history, a worthwhile outing any time of year. In the Spring Children's Garden, kids learn how to grow their own vegetables, such as peas, garlic, carrots, turnips, and salad greens. Classes also include craft-making and creative play. Summer Science Adventures offers children 7-12 a hands-on opportunity to explore the world of plants.


CONNECTICUT


Bartlett Arboretum and Gardens at the University of Connecticut
151 Brookdale Road, Stamford
(203) 322-6971; www.Bartlett.arboretum.uconn.edu
Hours: 8:30am-sunset; Bartlett Visitors Center Monday-Friday, 8:30am-4:30pm.
Price: Suggested donation, adult $5.
   The Bartlett Arboretum and Gardens not only welcomes you to stroll its grounds every day of the year, but leashed pets are welcome as well. The Visitors Center includes a small gallery, plant clinic, and horticulture resource library. The total grounds comprise an astounding 91 acres, 15 of which are lawns and gardens.

The Connecticut College Arboretum
Williams Street, New London
(860) 439-5020
   The Connecticut College Arboretum offers FREE Sunday afternoon guided tours from May through October.  Highlights include the Caroline Black Garden, whose exotic species are ablaze in spring, and its 187 different woody taxa render the garden is an awe-inspiring sight year round.



NEW JERSEY


Skylands Botanical Gardens
Ringwood State Park, Passaic
(973) 962-9534
   With the magnificent Skylands Manor as its backdrop, Skylands is a visual masterpiece complete with all kinds of the educational and preservation information for a truly rewarding experience. Nestled in the Ramapo Mountains, the vast gardens were once a private estate and now comprise over 4,000 acres within Ringwood State Park.


WESTCHESTER/CONNECTICUT


Lenoir Nature Preserve
19 Dudley Street, Yonkers
(914) 237-5791; www.westchestergov.com/Parks/NatureCenters05/LenoirPreserve.htm
Open 9am-4pm Wednesday-Saturday September-June, and Monday-Friday July-August.

Croton Point Nature Center
Croton Point Park, Croton Point Avenue, Croton-on-Hudson
(914) 862-5290; www.westchestergov.com/parks
Open daily 8am-dusk.

Trailside Nature Museum at Ward Pound Ridge Reservation
Route 35, Cross River
(914) 864-7322; www.trailsidemuseum.org
Open daily except Friday 9am-4pm; trails open dawn-dusk.
$2 donation suggested for the museum.

Greenburgh Nature Center
99 Dromore Road, Greenburgh
(914) 723-3470; www.greenburghnaturecenter.org
Grounds open daily dawn-dusk; Manor House and
Animal Museum open weekdays except Friday 9:30am-4:30pm,
weekends 10am-4:30pm.
$5 adults, $4 seniors and students, $3 children 2-12, FREE for members.

Stamford Museum & Nature Center
39 Scofieldtown Road, Stamford, CT
(203) 322-1646; www.stamfordmuseum.org
Open Monday-Saturday 9am-5pm, Sunday 11am-5pm.
$8 adults, $6 seniors and students (over 17), $4 children 4-17, FREE for members.



NATURE PRESERVES 

NEW YORK CITY


The following locations are Urban Park Ranger Nature Centers run by the NYC Departments of Parks & Recreation. These are in-park community centers for public education, recreational activities and environmental studies. The centers serve as starting points for walking tours and workshop sites of educational programs for the whole family. Nature centers include exhibits highlighting the diversity of the landscape, and an abundance of informational written material including trail maps, nature center brochures, and Outdoors in NYC, the Rangers' quarterly newspaper and calendar.

QUEENS
• Alley Pond Nature Center
(718) 217-6034 or (718) 846-2731
Open by appointment only.

• Forest Park Nature/Visitor Center
(718) 846-2731 (phone and fax)
Open daily 10am-4:30pm. Closed Wednesdays.

• Fort Totten
(718) 352-1769
Front gate to Fort Totten Park is located at 212th Street and Bell Boulevard in Bayside.


BROOKLYN
• The Salt Marsh Nature Center
(718) 421-2021
Open daily 11am-5pm. Closed Wednesdays.

• Visitors Center at Fort Greene Park
(718) 722-3218
Open daily 9am-5pm.

• Prospect Park Nature Trails
(718) 965-8951
Open Saturdays and Sundays at 3pm

MANHATTAN
• Inwood Hill Nature Center
Located in Inwood Park at 218th Street and Indian Road.
(212) 304-2365
Open daily 11am-4pm.

• Belvedere Castle Visitor Center
Located in Central Park at West 81st Street and West Drive.
(212) 628-2345
Open Tuesday-Sunday 10am-5pm.

• Dana Discovery Center
Located in Central Park near 110th Street and Lenox Avenue.
(212)  860-1370
Open Tuesday-Sunday 10am-5pm.


STATEN ISLAND
• Blue Heron Nature Center
222 Poillon Avenue between Amboy Road and Hylan Blvd.
(718) 967-3542
Open Tuesday-Saturday 11am-4pm, Sundays 12-4pm.

• The High Rock Nature Center
(718) 667-6042
Open by appointment only.

• Greenbelt Nature Center
La Tourette Park
(718) 351-3450
Open April-December Tuesday-Sunday 10am-5pm. Closed Mondays, major holidays and Easter.


BRONX
• Pelham Bay Nature Center
Pelham Bay Park, Bruckner Blvd. and Wilkinson Avenue
(718) 885-3467
Open by appointment only.

• Crotona Park
(718) 378-2061
Open by appointment only.

Van Cortlandt Nature Center
Van Cortlandt Park, 246th Street and Broadway
(718) 548-0912
Open Memorial Day-Labor Day Wednesday-Sunday 10am-4pm. Open by appointment only at all other times.

• Orchard Beach Nature Center
Orchard Beach, Section 2 of the beach
(718) 885-3466
Open Memorial Day-Labor Day Tuesday-Sunday 10am-4pm. Open by appointment only at all other times.

Also in the Bronx:
Kerlin Learning Center
Wave Hill, 675 West 252nd Street
(718) 549-3200; www.wavehill.org