On a Personal Note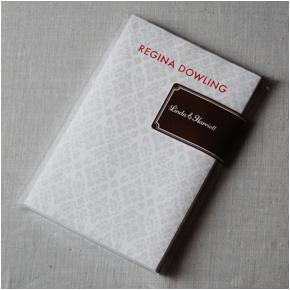 Linda & Harriet, a New York-based  company has simple letterpress stationery that might convince kids to actually write instead of text. Notepads can be personalized with your name, and younger children might like the green alligator or purple pig pads.  There are also note cards and custom invitations.  The 100-page notepads are $25 at www.lindaandharriett.com.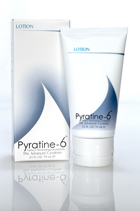 Naturally Younger
   You can have more youthful skin with
Pyratine-6,
a new anti-aging cream and lotion with plant-derived cytokinins. The formula reduces redness within two weeks, and wrinkles and fine lines within four.  The antioxidant products can be used even by those with very sensitive skin.  Available through doctors and medi-spas only, about $75 for a 1.5-ounce tube.  Get more info at
www.senetekplc.net
.
Tea for Two

   A soothing cup of herbal tea can be just what the doctor ordered for a pregnant woman.
Fairhaven Health
has a pregnancy tea with gingerroot and lemon verbena to calm the stomach, plus herbs with potassium, calcium, iron and vitamin K.  Their nursing time tea can increase milk flow; the fennel seed, anise and lemon verbena make an interesting taste blend and help keep a nursing mom well hydrated.  A large packet of either loose-leaf tea is $14.95 at
www.fairhavenhealth.com
.
Spot On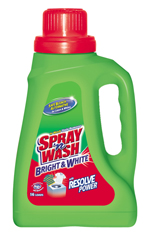 Get stains out and brighten your whites with bleach-free Spray 'n Wash Bright & White with Resolve Power. The new liquid can be used as a spot cleaner or as a laundry additive for all washables, in any fabric or color.  It can also be used in front loaders with HE detergent.  $4.99 for 44 ounces at Pathmark.


Not Just for Strong Bones
   Milk is good for hair, too!
Just for Me! Hair Milk
has vitamins and proteins that keep kids' hair manageable and healthy.  The shampoo, conditioner, straightening mist, and styling crème are made with soymilk and vitamins C, E, and calcium. The crème is particularly useful in the morning; use on dry hair to help corral bed head. $4.99 at Rite Aid.
www.jfmvipclub.com/products.html
.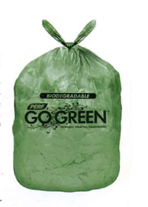 Green Your Trash
Yes, you reduce, reuse, recycle, but still, there is garbage. Perf Go Green makes kitchen trash bags from recycled plastic – and the bags are biodegradable.  Just don't keep them sitting around; they decompose in two years.  Bags are $5 for 12 at Walgreens and Drugstore.com.  www.perfgogreen.com.

Don't Eat These Peas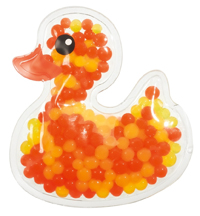 Bags of frozen peas have long been used to soothe a bruise, but now a cold pack make of soft-gel peas can ease pain, stay cold longer, and bring a smile to a child's face.
Peas Cold Packs
come in duck-, fish-, or starfish-shaped packages, plus there are special ones for ankles, wrists, and knees, and adult packs for neck, shoulder, and lower back pain. $5.99-$24.99 at CVS/pharmacy or
www.cvs.com
.