Clean Noses


   Kids get a lot of runny noses, and with the FDA ban on children's decongestants, parents can turn to Kids Mist, a saline spray that naturally cleanses the sinuses.  You pump the saline in via a tube, so the exact amount goes into the nose, and you can easily administer it one-handed. Kids Mist is safe for infants. $9.99 at Walgreens or www.sinucleanse.com.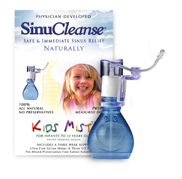 If you have a lot of nasty stuff up there, the Swedish nasal aspirator, Nosefrida, removes mucus, and since you use a new filter each time, there's no danger of re-infection. $17.50 at FF :Whole Foods, West Hartford, BK – Boing Boing. Bap – Cherry's Pharmacy or www.nosefrida.com.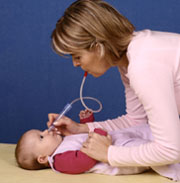 Clean Air
   If you run a humidifier, you want to make sure that you are not introducing even more allergens or dirt into the environment.  Vicks GermFree Warm Mist humidifier uses a UV light and heat to boil water, killing bacteria, molds and spores.  There is no need for a filter, and the water trays can be run through the dishwasher.  You can adjust the humidity level, and the two water tanks can run up to three days without refilling.  $99.99 at Babies R Us or Rite Aid; get more information at www.vicks.com.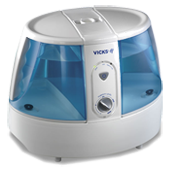 Even More Protection
   A new antibacterial, antimicrobial spray promises to kill bacteria and protect against MRSA, influenza, staph infections and E. coli.  Duraban solution wipes out mold and mildew, too. There is a hard surface spray for kitchen and bathroom counters, a laundry rinse for clothes, a fabric spray for backpacks and upholstery, and "on the go" for a kid's school desk or your keyboard.  A set of two bottles of laundry rinse and one each of the others is $24.95 at www.durabanantimicrobial.com.
Still Under the Weather?


   Pocket Critters can bring a smile, even to a flu-ridden child.  The animal-shaped soothers are filled with herbs, including lavender and chamomile.  Heat the "Warm Whisker" for a minute in the microwave and it can warm and calm a child.  It can also be frozen and used to soothe a boo-boo.  Critters include bunny pig, penguin, mouse, or Snoozy Dooz; $12 at RP: Chatham Makes Scents, Chatham; WP - Full Circle Family Care, White Plains.; FF – Age of Reason, Westport; QP – Queens Center Mall; Bap Ibiza Kids, bk - Penguin Place or www.warmwhiskers.com.

More for Babies


   Beech-Nut has revamped its baby food, pledging a "No Junk Promise."  Its Stage 4 toddler line of foods and snacks is low in sodium, with no added refined sugar and no high fructose corn syrup.  Treats like a cookie taste good, but don't offer merely empty calories. Prices range from $1.25 for Mini Meals to $2.89 for Wakey Flakes Cereal or Yogurt Nibbles. www.beech-nut.com.

Baby Food
Gerber is expanding its DHA-added products and organic lines.  DHA is now in three new Gerber dinner purees: garden vegetables with whole wheat pasta, vegetable risotto with cheese and macaroni with vegetables.  Dinners are $.79 for a four-ounce jar. www.gerber.com.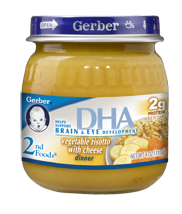 Chipper Chip


   Once kids can read, it is harder to trick them with healthier snacks, but you can feel good about chips from FoodShouldTasteGood.  These chips don't have artificial flavors or preservatives; the sweet potato chip has pureed sweet potatoes, and the jalapeno has pieces of pepper.  There are unusual flavors, like chocolate (try it with peanut butter) and olive.  And the multigrain has quinoa, sesame and sunflower seeds.  The gluten-free chips are about $3.29 for a six-ounce bag or $.99 for a one-ounce bag at WP, FP – Stew Leonard's BK, BAP – Fairway, QP – Pathmark or at www.foodshouldtastegood.com.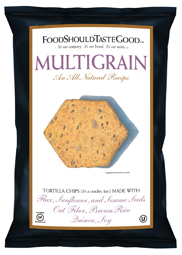 Good to Go


   Want to be sure your child's car seat harness is installed properly?  The new Britax Boulevard CS has a Click & Safe™ snug harness indicator. It clicks when you snap the harness in, so you know your child is secure.  The seat also offers True Side Impact Protection™.  The deep sidewalls and head support provide extra protection in side impact collisions.  The forward-facing car seat is for kids up to 65 pounds. $329.99 at Babies R Us.