For th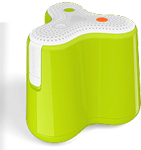 e Little Ones
Swinx is a tech game without a screen, for kids ages 4-8. The game has a base unit, plus colored bracelets that players wear to participate in tag, hide and seek, relay races, and charades, among the 25 games available (there will be more to download at swinx.com). Swinx has a rechargeable battery that lasts about 4 hours, so although the unit is rather large, it is lightweight and can easily be brought to the park. Swinx comes with 4 bracelets, but you can get more; up to 10 kids can play at once. And some games can be played by just one kid, great for when no playdate is available. $150 at www.amazon.com.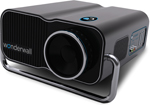 For Bigger Kids
Some kids think bigger is better, but maybe you don't want to spring for a 50-inch plasma TV. Supersize your television shows, DVDs, or Wii games with the Wonderwall Entertainment Projector. You get an image on your ceiling or wall that is 90 inches diagonal. The projector has stereo sound, a headphone jack, and a pivoting bracket so you can easily adjust the image. $149 at JCPenney.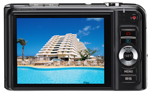 For Families
Shutter happy? The new Casio EXILIM EX-H10 12.1 megapixel compact digital camera can take up to 1,000 pictures on a si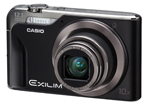 ngle charge. With its ultra wide-angle 24mm, 10x optical zoom lens, you won't miss any of the action. The 3-inch LCD screen offers a large preview of your shots. You can also take a subject and put it into another background, a cool 'green screen' function that tech-savvy kids will enjoy exploring. In black, pink, or gunmetal gray; $299? at www.amazon.com.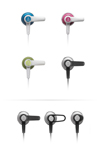 For Mom
Make a fashion statement, and hear your music better, with The ATH-CK6W headphones, designed specifically for women, come in metallic silver, blue, green, and pink and include three different sized ear tips so you get a custom fit and block out other noise (try this when your kids are whining about dinner). The lightweight headphones also come with a travel pouch and a cord wrap to keep them in tip-top shape. $99.95 at www.amazon.com.