Tune into the original scripted web series, SUPERMOMS, featuring live action and animation of four women living on a cul-de-sac who share common bond of motherhood and the responsibility of foiling their arch-enemy Dr. Deconstructo.
"I wonder how other superheros find the time."
"Well they have wives and girlfriends behind them. Lois Lane, Mrs. Batman..."
"There is no Mrs. Batman."
"Huh, well there should be."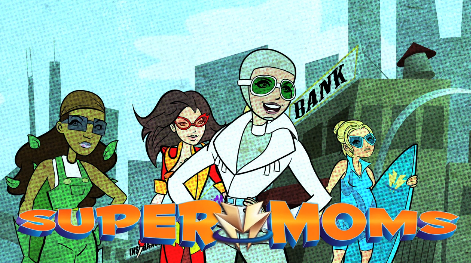 Friend SUPERMOMS on Facebook to view the trailer and catch the premiere on January 17!

Cast includes Brennan Hesser, Joey Lauren Adams, Julie Warner, Lourdes Benedicto, Tabitha Morella, Tim Rock, K Callan, Hank Baskett, Jacob Hopkins, Caitlin Carmichael, Jake Borelli, Patrick Fabian, and Larry Poindexter.