Related: nyc school, public school, affordable housing, homes, property, real estate, schoolfisher, family relocation, new york city,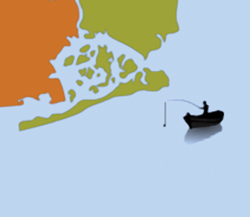 It's a lot easier to attend a high-achieving public school when you live in the vicinity. A new website allows parents of New York City's public school children to locate affordable housing near the city's outstanding public schools. A family that is willing to pull up stakes and move to where a good public school is can log onto www.schoolfisher.com, select their neighborhood of choice and how much they can afford on rent (the lowest is $800 for a one-bedroom; the highest is $3,800 for a three-bedroom). A map will appear pinpointing the top-scoring schools in the neighborhoods that match the desired price. The website was conceived by Eric Grannis, who is married to charter school big shot Eva Moskowitz. Grannis' mission, however, is not about charter schools. With schoolfisher.com, the weeks of grunt work to find affordable housing near a good school can be accomplished in minutes.
---
Get Your FREE Indoor Activity eGuide!
---
More Real Estate & Property For Sale Articles
Suburban Jungle Realty Group Presents Summer in the Suburbs
Renters Insurance: What it Covers, When You Need It, and How to Find the Right Coverage
Westchester's Ridge Hill Offers Shopping, Dining, Entertainment, and Luxury Living in Yonkers
Brooklyn Artists Gym offers Free Housing to Single Parent Artists in the Park Slope/Gowanus Area
Vacation Rental Homes for Families in the NYC Area and Beyond

Be a good fellow parent and share this with a friend who would be interested
Local Real Estate & Property For Sale Sponsors
See Our Real Estate & Property For Sale Directory