Related: teenlife, teens, teenager, parents, educator, college, experiential, learning, opportunities, guide, resource,



A new, award-winning website for teenagers and their parents offers a comprehensive guide to college and other learning opportunities.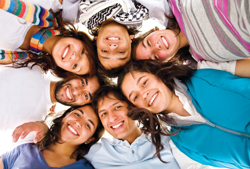 Just because your child is now a teenager doesn't mean he or she has all the answers. They still need your guidance and suggestions, even though they may not ask for them. And you may need a little assistance of your own to help them. A new website, TeenLife, is a resource for all kinds of events, activities, and college-related programs in one convenient location. Whether it's job-hunting, finding a summer camp, seeking an internship, or looking to spend a college semester abroad, you'll find a multitude of links to teen-related programs. Go to www.TeenLife.com and make your life (and your teenager's) a little easier.
---
Get Your FREE Indoor Activity eGuide!
---
More NYMP News (not region specific) Articles
A Guide to Gifts for Your Child's Teacher
Children Can Receive Letters From Santa Through a Postal Service Program
Holiday Fashions for Boys and Girls
Indulge in Gift-Giving Instincts Without Spoiling You Kids
Holiday Gifts That Keep Giving

Be a good fellow parent and share this with a friend who would be interested
Local NYMP News (not region specific) Sponsors
See Our NYMP News (not region specific) Directory