Related: new york methodist, volunteer, brooklyn, ny, nyc, hospital,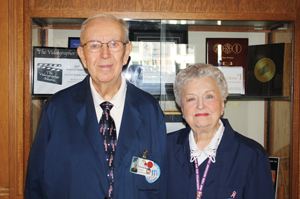 Time is precious, but so is the gratification that comes from volunteering. New York Methodist Hospital is looking for volunteers to commit to 150 hours of service within a six-month span. In exchange, volunteers receive a complimentary meal on their workdays and a letter of recommendation at the end of their commitment. The payoff is mutual, as volunteering at Methodist can help bring you closer to your career goals, add to your existing skills, and allow you to make use of your talents and abilities. The process begins with an online application; visit www.nym.org/get-involved/volunteer-opportunities/volunteer-section.aspx. New York Methodist Hospital is located at 506 Sixth Street in Brooklyn.
---
Get Your FREE Indoor Activity eGuide!
---
More News & Tips: Health Articles
Fresh Meadows Urgent Care Center Adds Dental Office
8 Things to Know About Summer and Senior Citizens
12 Things to Consider When Buying Sunglasses
Tips for Treating Poison Ivy, Oak, and Sumac
Q&A with Tina Traster, Mother of an Adopted Child with Reactive Attachment Disorder

Be a good fellow parent and share this with a friend who would be interested
Local News & Tips: Health Sponsors
See Our News & Tips: Health Directory