Clean and Green for the Home...
Scotch-Brite has a new alternative to disposable cleaning products, with its Greener Clean line. Natural fiber sponges are packaged in recycled paper. Bamboo clothes and wipes are made from bamboo, a renewable resource, and can help you break the paper towel habit. Greener Clean products, at Target or www.shop3m.com, are $1.59-$6.19.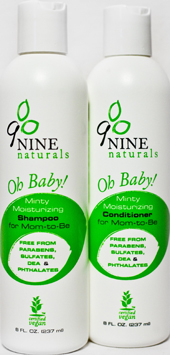 ...and the Family
Moms-to-be can now find a special chemical-free shampoo and conditioner. Oh Baby!, made with essential plant oils, organic aloe, and B5 helps combat pregnancy hair loss and dryness. And the mint scent is usually pleasing to pregnant women. The shampoo or conditioner is $18 at www.NineNaturals.com.
Jason has a new Kids Only! line that includes natural bath and shower gel or foaming hand soap, both in a tropical or berry scent. $8.99 at www.jason-natural.com.
NYC mom Deborah Hernan created the girl-specific Ottilie & Lulu www.ottilieandlulu.com. line with antioxidants and botanicals. Products, designed for ages 7-14, also emphasize girl empowerment, so there is Feel Good Shampoo & Body Wash, Body Glow Lotion, and a face moisturizer that includes a chemical-free sunscreen so girls can learn how to take care of their skin. $10-$25 at
Roomy and Comfortable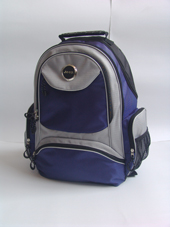 Just like its cars, Jeep backpacks are designed for comfort. Padded straps make it easy for kids to carry their books, and the pockets, laptop sleeve, and sturdy zippers keep everything safe. The durable fabric means you won't have to replace the bag mid-year. In blue/black or black/gray. $29.99 at Office Max.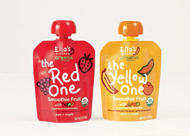 Better Eating
Ella's Kitchen organic baby food debuts two new Smoothie Fruits for babies or kids who take lunch to school; the pureed organic fruit is sold in a squeeze-able pouch that makes it easy for kids to feed themselves. There is also Stage 1 Baby Food (for ages 4 months and up) in combos like broccoli, pear, and peas; or sweet potato, pumpkin, apple, and blueberries. The pouches are easy to store or pop in a diaper bag, and you can squeeze directly onto a spoon. At Babies "R" Us and Toys "R" Us, $1.39-$1.99.
For older kids, Nature Valley Granola Nut Clusters are an appealing combo of sweet and salty, with NutLovers, Roasted Almond, Roasted Cashew, and Honey Roasted Peanut. In five-ounce bags, $3.79 at Shoprite.