SOOTHING, OUTSOURCED


   New parents can get help soothing their infant with the
Sweetpeace Newborn Soothing Center
.  The multi-sensory soother cradles a baby in four different positions, with changeable speeds, motion and vibrations.  Sweetpeace recreates the womb, with an integrated swaddling blanket, canopy to reduce harsh lights, nature sounds and MP-3 connector, and removable components that can be infused with mom's scent.  $169.99 from Graco.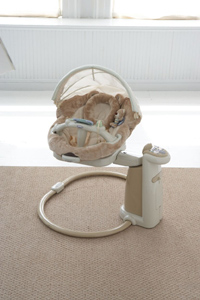 THEY GOT GAME

   Tired of buying video games that your kids don't like, or in platforms that they no longer use? 
GameFly
solves the problem.  Run like NetFlix, the gaming site sends two video games at a time, for a monthly fee of $22.95.  There are over 5000 titles, in nine platforms, including, of course, Wii and Nintendo DS.  Parents can set controls so only games rated 'E' (for everyone) can be rented, and GameFly, started by a dad with two little girls, provides its own reviews so parents can know what their kids are renting.  If you want to keep the game, you can buy it at a discounted price. 
www.gamefly.com
.
MOM PURCHASE POWER


   Heather Ledeboer wanted to stay home to raise her kids, but also needed to work.  Searching for unique parent items, she came across the vast network of moms creating products, mostly from their homes, and so she created the online shopping website,
www.mom4life.com
 (with the subtitle: "Products for the journey ahead").  The product-rich site showcases the kind of items you're unlikely to see in chain stores, and each description includes a photo and "more about the mom behind this product". 10 percent of proceeds is also donated to moms in need.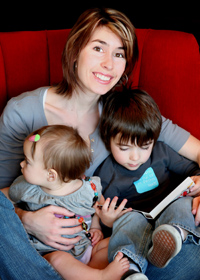 CHANGE THOSE BATTERIES!


Daylight Savings ends this year on
November 4
. Energizer and the International Association of Fire Chiefs (IAFC), the people who came up with the idea of a campaign to remind us that when we change our clocks, we should also change the batteries in our smoke detectors, are doing so again this year, and have added another category: carbon monoxide detectors. Some sobering statistics: Approximately 80 percent of fatal home fire victims are children killed in homes without working smoke alarms. Every day, three U.S. residents die in the home from carbon monoxide poisoning. Check those batteries on November 4 or sooner!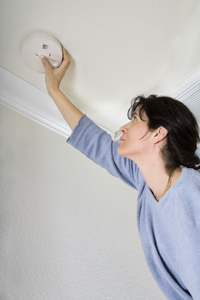 GETTING HELP


   If you're doing all the work around the house, you need the
Rewarding Kids Responsibility Kit
.  The weekly organizer, with wipe-off markers and a job chart, can be posted anywhere. Reusable stickers with cute graphics remind even kids who don't know how to read to pick up their toys or to set the table.  There are also reward charts to help inspire less-than-enthusiastic workers. $24.95 at
www.creativechanges.com
.