Take advantage of the years before your child starts school to set the stage for success.
Research shows that children's brains are nearly 75 percent developed before they enter kindergarten. To ensure that children arrive at school ready to succeed, it's important to realize that parents and caregivers truly are a child's first and most important teachers. Children are born learning and early childhood experiences set the stage for school and life success.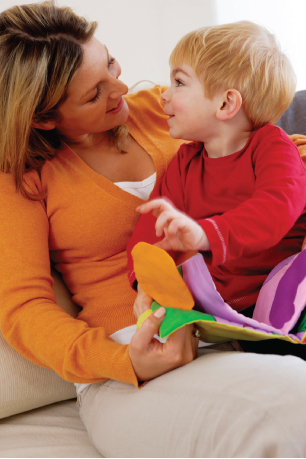 Eye contact helps you and your child develop a strong relationship, a key factor in creating the type of nurturing environment that's ideal for brain development.
In order to enhance brain development, parents and caregivers should be present, supportive, and nurturing. When you have children sit on your lap, listen to them at their eye level, and respond to their needs, you are developing the kind of dependable relationships that provide the ideal environment for brain development. A recent study from Washington University's School of Medicine in St. Louis, MO linked nurturing experiences in the early years to a larger hippocampus, the part of the brain used to learn, memorize, and respond to stress. This new research validates what we've always expected: Nurturing relationships in the early years is essential.
Take a fisheye view.
Modeling is a terrific way to make the most out of being your child's first teacher. Caring for a child is similar to living in a fishbowl. Children carefully and continuously watch, observe, and listen to their caregivers behavior and interactions with others, then imitate them. Children will pick up good manners—and bad ones—not only from you telling them to say "please" and "thank you," but also from observing what you do and when. For example, when you or someone else holds the door for another person, children learn that's expected courtesy. As hard as it can be, parents and caregivers should try to be on their best behavior. Actions often speak louder than words when it comes to teaching young children. If at all possible, model who you would like your child to be when she grows up.
Foster grit.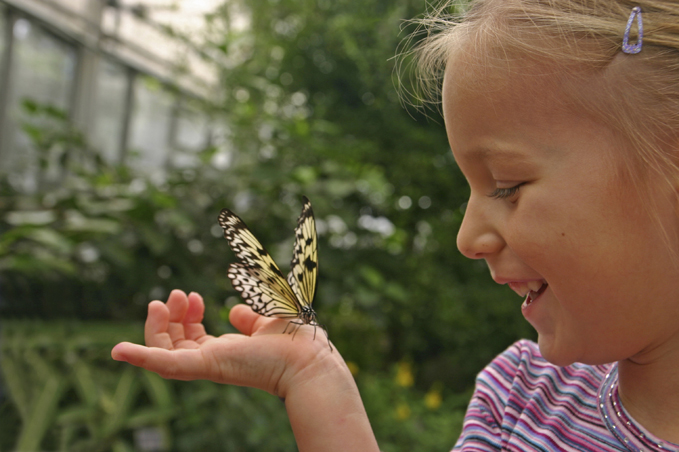 Angela Lee Duckworth, Ph.D., assistant professor of psychology at the University of Pennsylvania, has made a career out of studying achievement. Through this research, she has identified a non-cognitive trait called "grit." She defines grit as perseverance and passion for long-term goals. The notion of fostering grit in our children has recently been discussed by Paul Tough, contributing writer for The New York Times Magazine and author of the book How Children Succeed: Grit, Curiosity and the Hidden Power of Character. Tough states that while parents innately wish to protect their children, true character, or grit, is fostered and built when children fail, try again, and succeed.

Allowing children to be curious, make choices, and fail helps them develop and grow into successful, optimistic, conscientious, and persistent adults. As your child's first teacher, it is important to provide your children with safe environments where they can explore, investigate, attempt, and fail.
Be screen savvy.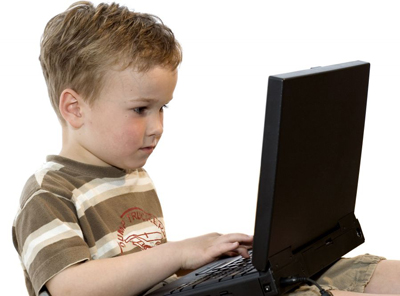 Children also pick up on what parents and caregivers enjoy doing. If parents watch television or use their iPad or smartphone for leisure time, children will want screen time. The American Academy of Pediatrics recommends no screen time for children younger than 2 and limited screen time for those older than 2. Parents should model appropriate use of technology.

The Early Years Institute and the Long Island Nature Collaborative for Kids recommend replacing screen time with time spent outside. Research shows that time outdoors can help your child learn, calm them, and improve their overall health and well-being. The trick is to make screen time the default activity, not the first and only choice for how children should spend their time.
Read, read, read.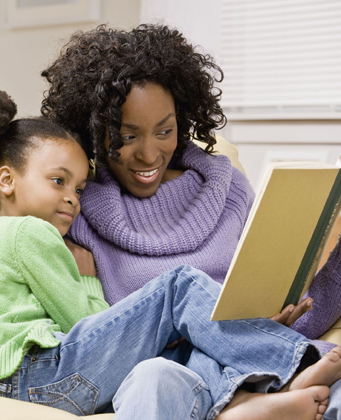 As your child's first teacher, it's important to give context and meaning to the world your child lives in. The best ways to do this are through rhyming, singing, and reading to your child. Jacqueline Kennedy said, "There are many little ways to enlarge your child's world. Love of books is the best of all."

By reading aloud to your child, you can promote healthy attachment, encourage a love of reading, foster curiosity, and increase your child's exposure to vocabulary. Books are an excellent way to give meaning to the world around your child while also expanding their day-to-day experiences.

Marilyn Jager Adams, former literacy adviser to Sesame Street, said, "Reading aloud with children is known to be the single most important activity for building the knowledge and skills they will eventually require for learning to read." As your child's first teacher, the sound of your voice can soothe your child while also laying the foundation for early literacy.

The early years of children's lives set the stage for their future. The brain development that occurs in those early years determines school and life success. Raising a successful child can be done the old-fashioned way. The things that mattered decades ago still matter today. We may know more about how the brain develops, but some of the things that parents instinctively did turned out to be the best for their development. While fascinating and enjoyable, TV, video games, and apps just aren't necessary and may even be detrimental to your children's development, particularly their acquisition of language.

Successful children are the result of responsive, nurturing, and engaged parents. Foster your child's development through nurturing experiences, teachable moments, and time spent together. After all, you are your child's first and most important teacher.

Colleen D. Multari, LMSW, is director of early learning at The Early Years Institute in Plainview. The Early Years Institute educates parents, professionals, and the public about the importance of children's early years on their development, bringing together community leaders to make bold investments in young children to give them the best start in life.