Are you hoping to help your child pay for college when the time comes? College students this year are looking at a price tag of about $5,491 annually for tuition at a four-year state school, $21,235 at a private college, according to the College Board.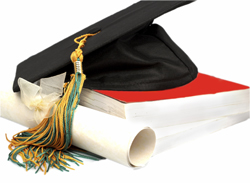 But when it's time for your family to pay for post-secondary school, college costs don't have to come as a surprise. With some sleuthing and some planning ahead, you can prepare your family by following these five tips.
 1. Realize how your child's choices affect the costs
How much your family spends on college can be affected by the choices your teen makes.
   Tuitions vary. Locations have different costs of living. But there are also areas your student might not think about that need financial attention: textbooks, a car, parking fees, student activity fees, health insurance, and rent. 
   Don't limit your teens' college choices just because of how much you think they cost. But do your research and consider a variety of colleges before helping your teen make the final choice.
2. Make a list of costs with your child
   When it comes time to compare colleges and their prices, sit down together with your child to come up with a list of potential costs. Include room, board, school fees, transportation home, food for off-campus living, and a budget for trips to the mall and dinners out.
   Part of the conversation should also be who will pay for what. That is a conversation to have as early in high school as possible so teens can plan accordingly. Your child might have more motivation to find a part-time job, to save money, or to apply for scholarships if you're clear early on that you'll only pay tuition.
3. Know your financial aid options
Here are some ways you and your teen can pay for college:
  —Savings and job earnings
   Using the money your family has already saved means your student might not have loans after graduation.
   Don't have enough to cover everything? Encourage your teen to get a part-time job while in college. They can use those earnings to at least pay for textbooks and dinners out — and not use student loan money on incidentals.
 —Scholarships and grants
   Your child should apply for scholarships and grants — free money that doesn't have to be paid back — senior year of high school. Students can also qualify for scholarships while in college.
   Smaller local scholarships are just as important to apply for as big-money ones. In fact, your teen might be one of only a few who apply to a local scholarship, which could mean a higher chance of winning.
   Have your teen ask her school counselor for information and applications about other scholarships and grants. The earlier in senior year scholarship applications are submitted, the better.
   When your child looks at colleges to apply to, have her ask the schools about merit-based tuition discounts. You might be surprised at the scholarships your child can qualify for automatically, based on SAT or ACT score or high school GPA.
   For scholarships from more than 80 colleges, visit nextSTEPmag.com/info/Scholarships.
 —Student loans
   There are two kinds of student loans: federal and private.
   Apply for federal student loans by filling out the Free Application for Federal Student Aid, or FAFSA, online at fafsa.ed.gov.
   Federal loan amounts are based on your child's year in school and your family's financial need.
   Private loan amounts are determined based on the borrower's credit score.
4. Apply
   Fill out the FAFSA online, or get a paper copy through your teen's school counselor or public library, after January 1 of your child's senior year of high school.
   Federally guaranteed loans are typically offered at lower interest rates than private student loans. But federal loans have more rigid guidelines about what the loan money can be used for.
   Apply for private student loans through a bank or other lender.
5. Communicate
   You don't have to go through the college or financial aid planning process alone. Your child's high school counselor is a valuable resource, as are the admission and financial aid offices of your child's potential colleges. Seek out these experts for guidance when the time comes to help your child plan for college!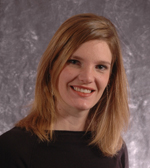 Laura Jeanne Hammond is vice president and editor in chief of the college-planning publication The Next Step Magazine (nextSTEPmag.com). She is also mom to Audrey, who will turn one in March and hasn't started to plan for college. Yet.