POPCAP'S PLANTS VS. ZOMBIES IS 50% OFF THROUGH NOVEMBER 1
Related:
plants vs zombies
,
popcap games sale
,
popcap halloween game
,
popcap plants vs zombies
,
PopCap's Plants vs. Zombies game is on sale for Halloween -- buy now through November 1 and get a 50 percent discount.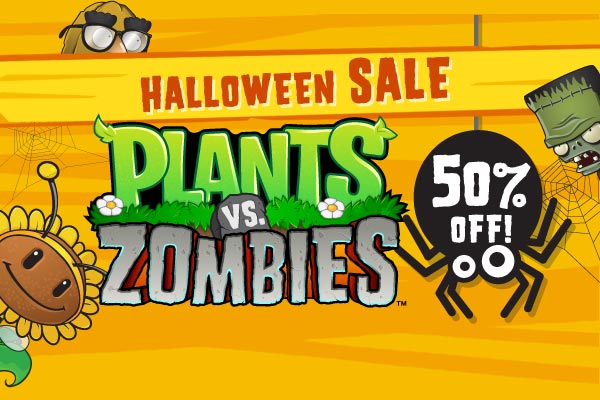 The eerily fun PopCap game Plants vs. Zombies has been updated and expanded with 20 new achievements and the interactive ZombatarTM -- players can make their own zombie, then watch it come to "life" in the game.
Your mission: Stop 26 types of zombies dead in their tracks with your arsenal of 49 zombie-zapping plants. Battle through 50 adventure levels and 20 mini-games, choosing from puzzle mode or survival mode.
The game is available at www.popcap.com for $9.95 through November 1 (normally $19.95).
More PRODUCTS Articles
Holiday Fashions for Boys and Girls
Photographer Behind Humans of New York Releases Children's Book
New Book Encourages Kids to Give Up Halloween Candy
Runnin' Wild Kids Shoes Owner Opens Toy Store
Top 10 Audiobooks for Halloween Season