Getting spooked may be all part of the fun of Halloween, but for the younger set, watching real scary movies may not be quite appropriate as it can lead to sleepless nights and nightmares. Let the Power Rangers come to the rescue instead with a compilation of Halloween-themed episodes in a newly released "Monster Bash" DVD.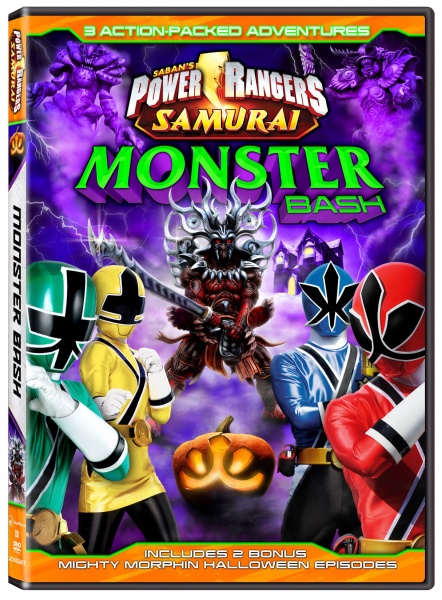 Filled with three action-packed adventures and two bonus Mighty Morphin' Halloween episodes from the Power Rangers Samurai series, "Power Rangers Monster Bash Halloween," which was released on DVD and digital download Sept. 11, 2012, features the creepiest creatures from the Netherworlds.
Pop in this DVD to catch the Power Rangers defeat their enemies in three Halloween themed episodes:
"Samurai: Party Monsters"
"Mighty Morphin Life's a Masqueratde"
"Mighty Morphin Trick or Treat"
"The Power Rangers Monster Bash Halloween" DVD is available for $14.98.
GIVEAWAY
NYMetroParents is giving away eight Halloween entertainment bundles that include "The Power Rangers Monster Bash."
For more Halloween giveaways, activities, and articles, visit nymetroparents.com/halloween.