Related: travel, vacation, home preparation, family trips, cleaning, electricity, unplugging outlets, thermostat, garbage removal, composting,



The end of summer may be near, but families are still getting in last minute vacations before fall takes over. Follow these tips to make sure your home isn't wasting unneeded energy and is prepped to spend some quality alone time while you're away.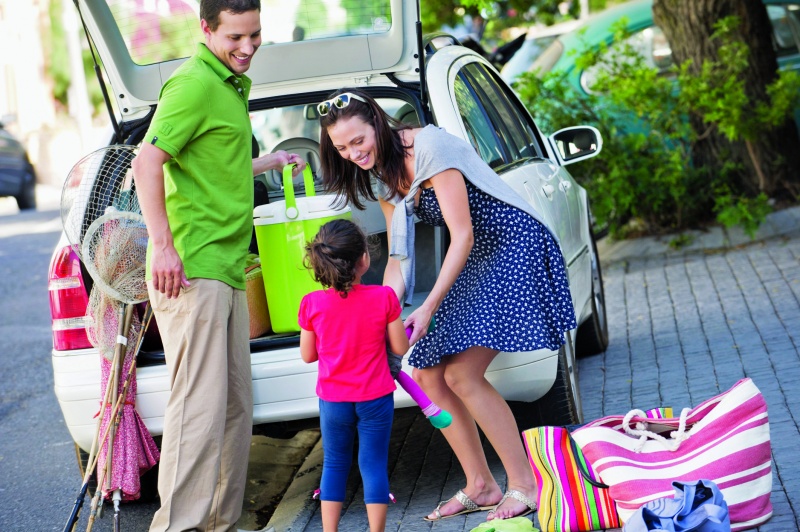 The Checklist
Face The Fridge: Disposing of all perishable foods is beneficial if you're planning a longer vacation. Be sure to wipe down the refrigerator with an eco-friendly cleaning wipe. This is a great way to help clean grease and grime and prevent mold and odor buildup from spoiled food. Extra tip: Leave an open box of baking soda in the center of the fridge to soak up any remaining odors.


Trash Talk: Take out the trash the morning you leave. Re-bag your trash can with bags that help to neutralize odors.


Compost Lock Down: It's equally important to empty your compost bin before leaving for your trip. Try odor-absorbing stainless steel compost pails – they come in chic designs and work to filter and absorb food odors.


Garbage Disposal Guru: There are great products designed specifically for pesky disposals, like new Liquid-Plumr Disposal + Drain Foaming Cleaner. Upon your departure, drop a no-mess pack down your drain to eliminate lingering smells in your garbage disposal. It leaves nothing behind but a fresh, citrus scent.


Be Thermostat Savvy: The temperature of your house shouldn't exceed 85 degrees. Set the thermostat to about 85 or below before you leave. Also check to make sure the filters on your central air system are clean. Having clean air filters will ensure that your air conditioning unit runs efficiently while you're away.


No H2O/Zap That Power: To conserve energy, unplug all nonessential appliances and electronic devices. Don't forget to shut down power strips as well. Shut off the water-main running to the interior of the house.


Washing Machine Reprieve: Domestic disasters can happen when you're away. Avoid a possible flood due to a burst washer hose by shutting off your machine's hot and cold water valves, usually located directly behind the washing machine.




Liquid Plumr also offers more great tips online. Check out their Tool School!
Check out other travel tips on NYMetroParents:
More Travel Articles
Life-Size Gingerbread House at Great Wolf Lodge Poconos Benefits Charity
Seven Vacations for Families with Children with Special Needs
Family Vacation in Albuquerque, New Mexico
Family Travel: Scrapbooking Your Family Vacations
Traveling with Kids: How to Stop Backseat Whining

Be a good fellow parent and share this with a friend who would be interested
Local Travel Sponsors
See Our Travel Directory