The NYMetroParents August 2013 after-school activities features a story on the importance of letting your kids take risks, tips on teaching your teens to eat a balanced diet, how to keep your children safe from sexual abuse, and why it's okay for your kids not to share. Plus find a guide of where to go berry-picking in the NYC area.

August 2013 After-School Activities Issue
After-School Activities Special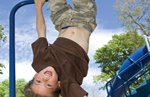 Feature
Let Them Fall
Though you want to keep your child from harmsway and protect them from the world's dangers, here's why it's healthy for children to take risks.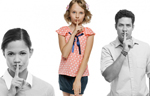 Feature
Keeping Kids Safe from Sexual Abuse
It's a topic no parent wants to even think about. But not talking to our kids about it is irresponsible. Learn how and when to talk to your children about sexual abuse, and how to handle suspected abuse.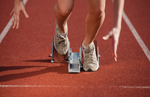 Feature
Teach Your Athletic Teen to Maintain a Balanced Diet
A play-by-play on the proper nutrition necessary for teen athletes, creating a balanced diet, and keeping teen athletes hydrated.

Fun & Activities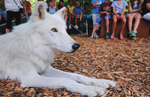 Family Outing
Wolf Conservation Center
Hike, howl, and hang with some pretty awesome predators any time of year. Here, an overview of what you can see and do on your visit, whether it's mid-June or mid-December.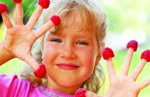 Where-To Guide
Pick Your Own Berries
Find berry-picking farms and orchards in the New York City area, including NYC, Long Island, Connecticut, and the NYC suburbs of Westchester, Rockland, and Bergen County, NJ.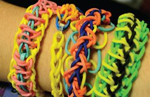 Stuff We Like
Kinda Campy
In honor of summer camp season, which our kids look forward to throughout the year, we've rounded up a few items—some nostalgic, some new—that capture those carefree, lazy, hazy days of summer fun.

Advice & Connections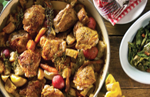 Food & Nutrition
Easy Weeknight Recipes by Celeb Chef
Kelsey Nixon, Brooklyn mom and Emmy-nominated host of Kelsey's Essentials on the Cooking Channel, offers three recipes for family dinners.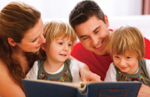 Quotables
The Best of the Rest of the Web
A selection of thought-provoking, laugh-inducing quotes from the web and the world of parenting: Things I Googled This Week, Squeezable Fruit, and Family History.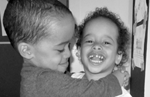 Voices
Diagnosis: Brotherly Love
When his twin sister is diagnosed with a developmental disorder and hits her milestones later than he does, compassionate Joey finds a way to keep their bond strong.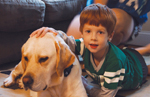 Special Needs
The Benefits of Service Animals
Service dogs aren't just for the blind—they are more commonly being used to assist children with autism (and a variety of other disorders) in surprising ways.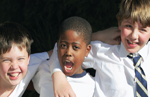 Raising Our Kids
Into the Unknown
A child psychologist offers tips on helping ease your child's anxiety as back-to-school season approaches.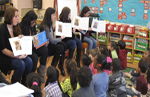 Long Islander Spotlight
Families Donate Thousands of Books to Children in Need
The Long Island chapter of First Book has donated more than 150,000 books to schools and children's literacy organizations throughout the island.
Ask the Experts

HEALTH
EDUCATION
After-School Activities

SPORTS
• The car ride home after a game, especially after a loss, is always a bit uncomfortable. What recommendations do you have for talking about the game with my children?