Features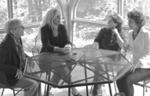 All About My Mother
Four esteemed Westchester woman -- all mothers themselves -- reflect on their formative maternal relationships with affection and candor.
PLUS: Meet the Authors of "Still Here Thinking of You"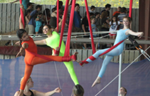 Extreme Camps
Explore less traditional summer camps for your children, form bookbinding and video game design to fashion, magic, and trapeze.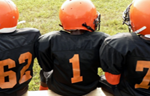 'The Last Boys Picked'
When your son insists he doesn't want to play sports, what should you do? A renowned psychologist offers advice based on her book "The Last Boys Picked."


Fun & Activities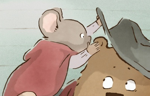 Family Outing
New York International
Children's Film Festival
Visit the largest film festival for kids and teens in Manhattan in March where you can select from more than 100 feature and short films.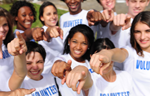 Where-To Guide
Volunteer with Your Kids in NY
Teach your youngsters and teens the importance of giving back to your community by volunteering your time, energy, and compassion.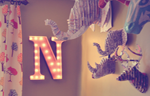 Stuff We Like
Personalize It!
Display your child's name in lights, print it on cute wood panels, or hang their names on a personzlied dog tag.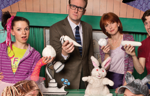 Theater
The Ultimate 'Hare-Raising' Musical
A review of "Bunnicula," a show based on the popular children's series about a vampire bunny by James Howe. PLUS: 5 Tips for Your Kid's First Broadway Experience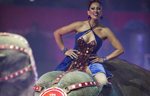 Behind the Scenes
Raising a Family in the Circus
A glimpse behind the scenes of family life on the road with the Ringling Bros. and Barnum & Bailey Circus Greatest Show on Earth.


Advice & Connections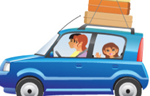 Quotables
The Best of the Rest of the Web
A selection of thought-provoking, laugh-inducing, and just plain interesting facts and quotes from the web and the world of parenting.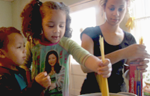 Food & Nutrition
'A Place At The Table'
Most Americans are food insecure, meaning they do not know where their next meal is coming from. This new documentary sheds an important light on hunger in America.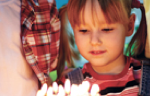 Special Needs
Happy (Extra-Special) Birthday
An NYC mother of two children with special needs shares her top tips for planning your child's birthday party -- and for helping him or her enjoy the bash to the fullest.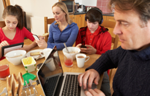 Early Years Institute
Take The Screen-Free Challenge
Can you turn off your cell phones, TVs, and iPads to spend more quality time with your family away from the screen?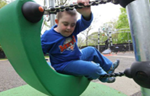 Long Islander Spotlight
A Playground for All on Long Island
Kids of all abilities get the chance to play on swings, go down slids, and hop on the merry-go-round at this new accessible park.


ASK THE EXPERTS
• EDUCATION: Is there a cure for procrastination?

• HEALTH: What is colic? I'm pregnant and worred that if my baby is 'colicky,' I won't be able to handle the constant crying.

• HEALTH: My infant is fussy, has long bouts of unexplained crying, and is exhibiting other 'colicky' behaviors -- what can I do to soothe him?

• SPORTS: My son, who is a sophomore in high school, has high hopes of receiving an atheltic scholarship for college, but after speaking with the coach, it seems this is unlikely. How can I broach the topic with my son without crushing his dreams for his future?

• FINANCE: Should my spouse and I file our taxes jointly or separately?

• FINANCE: What types of child care are considred tax deductible?