Activities
Family Outing
The New York Botanical Garden
A fun destination for families, with regular nature programs in the Children's Garden and Family Garden plus annual events like the Orchid Show and the Holiday Train Show.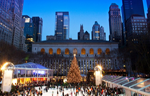 Where-To Guide
Indoor and Outdoor Ice Skating Rinks in the NYC Area
We've rounded up indoor and outdoor ice skating rinks in the New York City area, including NYC, Long Island, and the suburbs.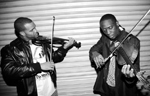 Theater
Black Violin: Back in Manhattan
The dynamic duo of violinists Kev and Wil B astounds audiences with a funky fusion of classical, jazz, hip-hop, and R&B. Catch a concert at Manhattan's New Victory Theater this month.
Features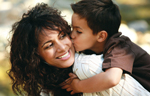 In the Spirit
November—the beginning of the holiday season and the almost-end of the year—is, for one Long Island mom, a time to reflect on what she has learned from her family and children.

Health Special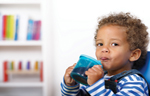 Got Juice?
Recent studies have shown too much fruit juice can contribute to obesity, tooth decay, and poor nutrition in children. Experts weigh in on the nutritional value of this popular beverage.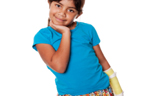 The Bone Bank
By the time teens get through their growth spurts, about 90 percent of adult bone mass is established and after that, no more calcium can be deposited in the body's "bone bank."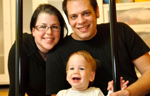 Family Health Portrait
For the ninth annual National Family History Day, make an effort to create an accurate picture of your family health history with the help of My Family Health Portrait, an online tool.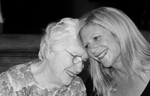 Food and Nutrition
Meatballs and Memories
When her mom was diagnosed with early Alz- heimer's and began to forget how to cook the meals that marked her childhood, Barbara Magro decided to save those recipes in "Recipes to Remember."
Just for Fun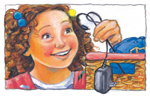 Quotables
The Best of the Rest of the Web
From our November issue, a selection of thought-provoking, laugh-inducing, and just plain interesting facts and quotes from the web and the world of parenting.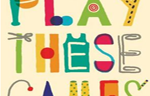 Stuff We Like
Ideas for the Great Indoors
Whether you're hunkered down in the wake of Hurricane Sandy or stuck inside for some other reason, fend off your kids' case of cabin fever with these creative ideas for indoor fun.

Tips and Advice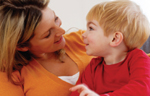 You Are Your Child's First and Most Important Teacher
Children's brains are nearly 75 percent developed before they enter kindergarten.Take advantage of the years before your child starts school to set the stage for success.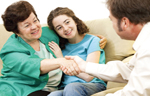 Special Needs
Children in Thearpy: Yea or Nay?
A mental health consultant with offices in the New York area offers advice for parents who are considering whether they should send their child to therapy.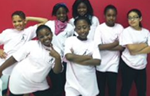 Long Island Spotlight
Empowering Girls Through Dance
Seven Long Island women created L.E.A.D., Live Empowered And Dance, to mentor at-risk girls in the neighborhood.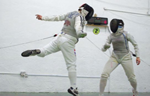 Sports
Fencing: A Sport for Kids of All Ages
Fencing, a sport your child very well may have never heard of until the 2012 Olympics, is a perfect way to harness a child's focus.

BONUS: Q-and-A with Tim Morehouse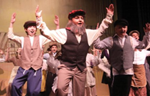 Education
Why We Need the Arts in Our Schools
Performing arts—proven critical to learning—are less accessible in schools than they once were. We're issuing a call to action.


BONUS: Q-and-A with NYC Broadway Star & Dad