It's back to school time again! Here's our guide to Rockland County's schools, afterschool classes, programs, activities, sports, tutors and much more!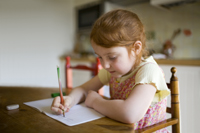 APOGEE Learning Enhancement Training Systems
A total program for the total child
172 Liberty Rd, Tappan; (845) 359-9056
Rose Marie Raccioppi, MS FABI is an awarded and honored Holistic Educational Therapist, founder and director of APOGEE Learning Enhancement Training Systems™, Past President of the Rockland and the New York Association for the Learning Disabled. In private practice for 26 years, Raccioppi creatively serves the needs, gifts, and the potential of all learners of all ages. She integrates the academics, the arts, music, dance, sports, using the interests of each child to support improvement goals. Her effective approaches have consistently resulted in positive change for the student, academically, creatively, socially, physically and psychologically.

Applause Performing Arts Center
21 Broadway, Woodcliff Lake, NJ
Saddle River Valley Cultural Center, 305 W. Saddle River Rd, Upper Saddle River, NJ
(201) 362-4948

www.applauseperformingartscenter.org

We are a non-profit educational theater organization specializing in musical theatre classes and shows for children ages 3 to 18, beginners to advanced. APPLAUSE offers classes in acting, singing, and dancing. You may sign up by the week and/or by the show. Ms. Renna provides a unique opportunity for kids to perform in shows, creating special parts for each child. We provide programs and performances year round, so call or email us for current programs and show information.

Blue Rock School
110 Demarest Mill Rd, West Nyack; (845) 627- 0234
Blue Rock School, "Where Every Child is an Honored Student," is an independent, co-educational school for grades K-8 that offers a challenging and creative curriculum, small classes and a joyful learning environment emphasizing math, sciences, children's classic literature, world mythology, music, art, drama, movement and language. 2009/2010 open house dates: Saturdays, November 14th, January 23rd and March 13th at 10am.We also offer a summer program open to the community at large.

Club Z! Tutoring
(845) 674-1908
ClubZ! Tutoring Services is the world's largest one-on-one tutoring program. Our tutors have helped over 200,000 students improve their grades, raise their test scores, learn productive study skills, build their academic self-confidence and reach their full potential. ClubZ! tutoring programs are successful because we provide highly individualized, one-on-one instruction in the comfort and security of home, free from distractions. All ages, pre-kindergarten through adult. Reading, mathematics, science, history, study skills, foreign languages, ACT and SAT. Our tutoring services are flexible and offered year-round.

Cornerstone Christian School
384 New Hempstead Rd, New City; (845) 634-7977
We are an independent, evangelical, elementary school (K-6th grade) serving the local Christian community since 1984. We want our students to have the awareness that they're very significant individuals, each one very special to God, each one marked by Our Lord for His purpose. Our certified teachers integrate a biblical worldview throughout the curriculum, thereby impacting every aspect of knowledge and learning. The small class size allows for more individualized academic instruction. Our Kindergarten program is full day. Bus transportation available throughout Rockland. We're a ministry of Gracepoint Gospel Fellowship.

Coupé Theatre Studio
33 East Rte 59A, Nanuet; (845) 623-2808
For 40 years, Coupé Theatre Studio has offered the finest training in all the performing arts. Weekly classes in ballet, pointe, jazz, modern dance, tap, theatre dance, hip hop, musical theatre, acting, voice and Kinderdance are available, as well as programs just for boys and adults. Coupé's current full time teachers hold degrees in dance education or have had extensive professional performing careers. Classes are carefully monitored for size, compatibility of students and quality of teaching. The Studio offers a full range of study to meet any student's needs.

DANCEWORKS
69 Lake Rd, Congers; (845) 268-4669
DANCEWORKS has been in the Clarkstown area for 28 years. The studio offers classes in Mommy & Me, Creative Dance, Pre-Ballet, Pointe, Tap and Jazz and Hip-Hop for ages 2 through teen. DANCEWORKS specializes in children -encouraging a friendly and non-competitive atmosphere. Several children have gone on to study at the School of American Ballet in Manhattan. Our adult ballet workout (free babysitting) teaches you to work with your body, not against it. Beginners are welcome and no special clothing is needed. Free trial classes are available to all.

Debi's Dance
100 Route 59, Suite L-3, Suffern; (845) 357-2251
Over the past 32 years, Debi's Dance has become the #1 dance destination in the Rockland area. We are dedicated to providing top quality instruction, a nurturing environment and fun. Our goal is to develop each student's individual personality, creative spirit and the desire to perform. We offer programs for ages two years and up, including a large selection of adult only classes. Instruction offered in jazz, tap, ballet, pointe, lyrical, jazz funk, hip-hop, dance fusion, ballet and tap combo, and tricks and turns classes.

Dwight Englewood School
315 E. Palisade Ave, Englewood, NJ; (201) 569-9500 x3500
Dwight-Englewood School is an independent college preparatory day school for students in preschool through grade 12. Located on a 40+ acre green campus within minutes of the George Washington Bridge, the school enrolls approximately 950 students from 90 communities in Bergen and Hudson counties in New Jersey and Rockland County and Manhattan in New York. "Challenging minds for a changing world," Dwight-Englewood fosters independent thinking; the ability to solve problems; and the skills, tolerance, and integrity it takes to thrive in the 21st century.

E.nopi
Math, Reading and Writing
75 Bardonia Rd, Bardonia; (845) 624-KIDS
E.nopi helps students Pre-K through 5th grade achieve a greater standard of learning through a highly individualized program that focuses on students' unique strengths and weaknesses. Children achieve a strong academic foundation and study skills, which increase their self-confidence and motivation to learn. Basic and critical thinking math skills develop advanced problem solving and critical thinking skills. The Reading and Writing program is comprehensive and unique to each student. Certified E.nopi instructors provide personal attention and feedback. Call today for a FREE assessment. See results on our web site!

Elite Learn and Game
170 N. Main St, New City; (845) 708-5395
We provide personalized tutoring programs by highly trained and certified teachers for elementary through high school students. We focus on not just measurable academic progress, but increasing the student's confidence and overall love of learning. Where we differ from our competitors is how we motivate our students. Instead of using a token reward system (i.e. yo-yo's, stickers, etc.), we use our high performance computers and big screen televisions with the latest and greatest video games to help motivate students to improve their skills.

FasTracKids - Rockland
75 Bardonia Rd, Bardonia; (845) 624-5437
At FasTracKids, we reinforce the innate love of learning and help develop each child's potential. Three to 8 year olds learn new skills and develop self-confidence with fun activities that stimulate brain development and encourage creativity at a critical time in their growth. With a student-teacher ratio maximum of six to one and the FastTracKids Interactive Smartboard and lessons in 12 subjects, the program delivers substantial developmental gains in general knowledge, concentration, problem solving and other areas. This fun and unique program can lead to higher academic performance throughout a child's learning years.

Glaze
34 Orangetown Shopping Center, Orangeburg; (845) 359-9020
Glaze is the perfect setting for creative activities this fall! Visit with your children to paint pottery or create a mosaic. Painting is great for kids (and adults) of all ages and no experience is required. We have a large selection of pottery and kids' pieces start at just $7. Reservations are accepted for groups of six or more, but you can stop in anytime during business hours to create.

Grandmaster B.M. Kim's Tae Kwon Do
75 West Route 59, Nanuet; (845) 623-2002
60 S. Broadway, White Plains; (914) 428-0085
187 N. Main St, Port Chester; (914) 934-1861
969 N. Central Ave, Scarsdale; (914) 472-2060
www.bmkim.com

At Grandmaster B.M. Kim's Tae Kwon Do school, we offer a variety of classes suitable for all ages over 3-years-old. We have specialized Pee Wee classes, children, adult and family classes. We specialize in birthday parties and children's summer camp programs. Call today to book your next party with us!

Green Meadow Waldorf School
307 Hungry Hollow Rd, Chestnut Ridge; (845) 356-2514 x302
Green Meadow Waldorf School is an independent school offering parent/child classes, an early childhood program, and grades one through twelve. Founded in 1950, we are one of America's oldest and largest Waldorf schools. From the young child's imaginative experiences of discovery and play in our early childhood program to the intellectual challenges presented in the high school, learning at Green Meadow is pursued with genuine desire and curiosity. Visit the website to learn more about this education for a lifetime.

Huntington Learning Center
Nanuet, 58 E. Route 59, Nanuet; (845) 624-6800
Huntington Learning Center provides instruction in reading, writing, spelling, phonics, mathematics and study skills as well as SAT and ACT preparation to students from kindergarten through 12th grade. Huntington prides itself on its unparalleled programs that help parents, caregivers and educators identify the gaps in skills and knowledge that can limit learning potential. Huntington's personalized programs of instruction enable children to excel. To learn more or to locate a center near you, call 1-800 CAN LEARN.

Jawonio Early Childhood Education Center
155 Phillips Hill Rd, New City; (845) 708-2000 x 3256
Contact: Jerry Staller
www.jawonio.org

Playing and Learning Together at Jawonio is a fully integrated early childhood center for all children 18 months - 5 years (with and without special needs). Our NY State licensed program provides children with a developmentally appropriate education in a nurturing, stimulating environment. Daily activities include math and reading readiness, science, art, music, computers, outdoor play, and dramatic play within a theme-based curriculum. We provide a full time nurse and hot lunch daily at our state of the art facility in New City. Flexible schedules and extended hours are available.

JCC Rockland
450 W. Nyack Road, West Nyack; (845) 362-4400 x173
JCC Rockland Youth and Family Department offers a wide range of activities for youth in grades K-12 and their families, Sunday through Friday. After school enrichment classes include: dance, gymnastics, golf, tennis, general sports, fencing, magic, cooking, acting and more. In addition, there are many social and community service programs offered for this age group. Family programs, free events and community wide celebrations are available for all the holidays. Our Parenting Department also offers enrichment classes for pre-school aged children.

JEP of Rockland Hebrew School
30 Blueberry Hill Rd, Monsey; (845) 558-5858
JEP of Rockland's Bobbi Lewis Hebrew School provides an outstanding Jewish education through our comprehensive curriculum, taught by dynamic and creative teachers in a fun and loving environment. Inspiring classes for parents and grandparents, family holiday events, mitzvah projects, fantastic Shabbatonim, exciting trips, and an Israel fair are integral parts of the JEP experience. We also offer a very vibrant post Bar/Bat Mitzvah program for teens. Reasonable rates. No membership dues. For more information, contact Naomi Greenwald.

Kid's Kingdom Nanuet
121 W. Nyack Rd, Nanuet; (845) 624-0936
Kid's Kingdom Pomona, 18 Thiells Mount Ivy Rd, Pomona; (845) 364-8266
www.kidskingdomrockland.com

We specialize in early childhood education. Our kingdom for kids is simply a happy place to be! Every child is welcome, every child feels safe and every child grows; socially, emotionally, physically, cognitively and appropriately. Our child friendly classrooms encompass a wealth of learning experiences and we have a very unique indoor play "kingdom" where our children strengthen large motor skills daily. We are accredited with NAEYC and registered with the Department of Education. We offer toddler, nursery, pre-k and k-enrichment (am and pm) programs as well as an after school program.

Kreative Kids & Vicki's Studio
61 Maple Ave, New City; (845) 634-2202
Kreative Kids is a toddler/nursery program for 16 months to 4-year-old boys and girls (diapers welcomed!). Classes are divided by age. We feature arts and crafts, music with instruments, singing, creative movement, tumbling, story time, snack time, early learning skills and lots more. Our professional staff balances active and quiet activities as they provide comfort and love to each child making separating easy. Classes are kept small to provide individualized attention.

Kumon Math and Reading Centers
216 Congers Rd, Bldg 3, New City; (845) 638-1014
9D Pascack Plaza, Perlman Dr, Spring Valley; (845) 371-1033

Kumon is an afterschool math and reading program that unlocks the potential of children to achieve more on their own. Jay Raghunath has been a certified Kumon instructor for more than 20 years. She uses Kumon's individualized approach to help children develop a solid command of math and reading. Through daily practice and mastery of materials, students increase confidence, improve concentration and develop better study skills.

Lead Academy
450 S. Main St (Rte. 304), New City; (845) 639-6674
Lead Academy is a learning center dedicated to excellence for K-12th grade students. Individual attention to each child is guaranteed, with tutoring services and small classes designed to help students excel in writing, critical reading and mathematics. Focus on E-nopi math drills aid in speed and accuracy. The program builds confidence by helping to alleviate stress in school life by guiding students to master appropriate levels. Call now for your free diagnostic test! Programs are offered year round.

Library Association of Rockland County
P.O. Box 917, New City
www.rocklandlibraries.org

The Library Association of Rockland County supports and promotes the work of the 17 public libraries in Rockland County. Through the website, parents can access the contact information, hours and websites for all 17 of the libraries and see the programs available in the libraries. Residents of Rockland County can check with their local library for scheduled story times and children's events which may require registration.

Lower Hudson Valley Youth Chorus
142 Main St, Nyack; (845) 300-1925
www.LowerHudsonValleyYouthChorus.org

The Lower Hudson Valley Youth Chorus is a local group of friendly and talented children who share a love for music and singing. Under the Direction of Jared Rosenblum, the Youth Chorus is the ideal way for your children to begin their involvement in group singing or to continue developing their studies and technique. We work on blending technique, music reading and three-part harmony while rehearsing to perform at many exciting events throughout the year. Children ages 6–16 at any level are encouraged to call or visit our website for more information.

Mad Science of the Mid-Hudson
(845) 294-5434
www.MadScience.org/MidHudson; [email protected]

Mad Science sparks imaginative learning after school with programs held at local elementary schools. These fun and exciting one-hour programs run four to eight weeks, or all semester-long! For a low, all-inclusive fee, parents can offer their children the Mad Science experience: exciting hands-on activities, spectacular demonstrations, inquiry-based discussions and the opportunity to make amazing take-homes, like rocket cars, periscopes, and much more! For more information about programs available in your area, please call.

Master Jung & Yu Traditional Taekwondo
70 N. Main St, New City; (845) 638-4000
Blending Korean culture and philosophy with traditional Taekwondo, Master Jung and Master Yu's school is unique in martial arts training. By combining physical with spiritual, we offer the most complete and satisfying training, embodying mind, body and spirit. Classes are open seven days a week for all ages. Our unique birthday parties open the door for future leaders and martial artists, and are available on weekends. Energize your whole being at Traditional Taekwondo. Call for more details.

Music Together of Pomona
(845) 942-4800
www.musictogetherofpomona.com; [email protected]

Come try one of our musical classes – they are both fun and educational. Did you know that all children are musical? Our Music Together classes for ages 0 through 5 build on your child's natural enthusiasm for music and movement. We'll help you provide your child with the basic musical skills needed to enjoy school and social musical activities, and to study an instrument should he or she choose to do so. Classes forming at select locations in Rockland. Free sample classes offered - call or email for more details!

My Creative Zone
261 S Middletown Rd, Nanuet; (845) 627-0222
"All that a child could want at a price parents love." My Creative Zone has earned the reputation as a loving and safe, child centered pre-school. We offer toddler, nursery, Pre-K and afterschool programs. Our after school program includes a snack and homework time and children in the Nanuet School District can be bussed to our location. Our experienced teachers hold NYS teaching certification and degrees in Early Childhood Education. Our staff are CPR and First Aid certified. Hours of operation, Monday-Friday, 9am-6pm. We also offer sibling and refer a friend discounts.

Nanuet Hebrew Center
411 South Little Tor Rd, New City; (845) 708-9181
Our religious school fosters Jewish education on many levels, empowering our students with tools which enable participation in synagogue life. Our instructional menu runs from free Mommy & Me Holiday Classes to free kindergarten, as well as 1st through 7th grade religious school. Our post Bar/Bat Mitzvah program — Jewish Education Teen Academy- provides teens with an enriched curriculum where they experience Jewish literature, music and arts. By mastering ritual life, they enjoy traditional and innovative events, from Shabbat and holiday services to dinners and Seders to festivities.

Obstacle Gym
281 Livingston St, border of Tappan, NY & Northvale, NJ; (201) 297-7187
We offer fun and varying fitness and motor skills activities for children 1 to 8-years-old. Kids love navigating through our various obstacles such as rope climbs, an adventure bridge, jumping trapezoids, and more. The Obstacle Gym was designed by a pediatric physical therapist to address motor skills with clinically based training methods and ensuring that progress is regularly monitored. The Obstacle courses are changed weekly to keep the child's interest. Birthday Parties are now available…Come and have some serious fun at the Obstacle Gym.

Orangetown Jewish Center Nursery School
8 Independence Ave, Orangeburg; (845) 359-5920 x110
We offer a creative, fun, developmentally appropriate secular and Jewish educational program for 2-, 3- and 4-year-olds. Mommy N' Me and Bubbe N' Me programs offered for children 12-24 months. MOM-Mornings Out for Moms with children ages 0-12 months. Classes include literacy, art, music, cooking, science, motor skills, socialization, culture, Shabbat and holidays. Qualified, nurturing staff, loving environment. Brand new playground, flexible schedules and extended days. Ongoing enrollment.

Regional Kids Center
A Division of Rockland Teachers' Center Institute
14 Vanderlip Circle, Thiells; (845) 942-7617
We offer convenient, affordable, quality educational programs for children ages birth – 21years old. Sample programs include foreign language classes, NYS Assessment Prep courses in math, reading and writing, social skills and sports programs for special needs children and Summer Literacy Enrichment for grades 2-8. All programs are taught by certified teachers. We are also a CLEP testing center and offer PSAT and SAT Prep courses. Locations and times will vary. Please call or visit our website for details.

Robin Hill School
70 Wesley Chapel Rd, Suffern; (845) 354-3366
www.robinhillschoolandcamp.com

Since 1965, Robin Hill has been offering the most innovative, quality educational programs for nursery and pre-school. They have always encouraged children to discover themselves and the world around them as they grow socially, emotionally and intellectually to their fullest potential. Classrooms are large, sunny and invite creativity. Outdoor play areas include 3 separate, fully equipped playgrounds. They provide a well rounded and enriched curriculum that includes academic and creative areas designed to stimulate your child's interest in learning, while enhancing their social skills. Afternoon Enrichment program also offered.

Russian School - Nasledie Center
151 S. Main St, New City; (800) 647-6926
We offer private tutoring in enrichment math, chess, language arts (Russian, French), piano and art. Our staff members are highly skilled bilingual teachers who have extensive experience working in schools. We aim to encourage self-confidence, imagination and independence within each child and strive to help all achieve their fullest potential. The Nasledie Enrichment Program is aimed at children 2 to 16 years of age. Please call or visit our website for further details.

Saddle River Day School
147 Chestnut Ridge Rd, Saddle River; (201) 327-4050
Founded in 1957, Saddle River Day School is a K–12 co-educational, college-preparatory independent day school accredited by the Middle States Association of Colleges and Schools. We offer a rigorous curriculum, small classes and outstanding faculty. Students are drawn from Bergen, Essex, and Passaic Counties in New Jersey and Orange and Rockland Counties in New York. Saddle River Day School is a member of the New Jersey Association of Independent Schools. Transportation available throughout Rockland County. Call about financial aid or to arrange a tour.

Saint Augustine School
114 South Main St, New City; (845) 634-7060
www.saintaugustineparishschool.com

Accredited by the Middle States Association of Colleges and Schools, St. Augustine School is a faith-filled Catholic community of academic excellence in Rockland County, educating students in grades PreK through 8 since 1961. Our students are nurtured in our safe, family oriented environment, challenged by our dedicated faculty and excellent curriculum, and prepared, as compassionate, competent, responsible citizens. Before Care and After Care school programs available.

Sonshine Community Preschool School and Day Care
384 New Hempstead Rd, New City; (845) 634-2163 x 2
Sonshine Community has been serving children ages 2 years and 9 months to 5 years-old and their families since 1981. Pre-K classes are available in the morning and afternoon with extended care available between the hours of 7:30am-5pm, Monday through Friday. Developmental appropriate activities are designed to foster your child's academic, social, emotional and physical growth. Conveniently located off exit 11 of the Palisades Parkway. Further information available via email or phone.

St. Catharine Early Education Center
517 Western Highway, Blauvelt; (845) 359-4330
Our program provides an opportunity for young children to come together in a fun, educational, and nurturing environment. The curriculum includes academics as well as areas of creativity. Together with their peers, the children participate in a variety of activities, which is intrinsic to the very nature of early childhood. Each child is recognized as a unique individual with special talents and abilities. It is our responsibility as educators to enhance and nurture those traits. We strive to create a positive, secure, center based learning atmosphere where each child can learn and grow.

Temple Beth Torah Hebrew School
330 N. Highland Ave, (Rte 9W), Upper Nyack; (845) 358-2248 x107
At Temple Beth Torah, our goal is to provide outstanding Reform Jewish education and to work together with families to ensure a lasting love of Judaism. Our Religious School offers exciting, interactive educational programs for students in grades 1-6, a vibrant Academy program for students in grades 7-10, Bar/Bat Mitzvah, Confirmation and Post-Confirmation classes, an outstanding nursery school for ages 3-4 and kindergarten class for 5-year-olds and Bagles and Blox, a monthly program for ages 3 months to 3 years. For more information, contact Juliet Barr.

Tumble Bee Gymnastics and Fitness
401 S. Nanuet Mall, Nanuet; (845) 623-2553
Tumble-Bee Gymnastics, serving Rockland County for 23 years, offers an afterschool program for boys and girls ages 5-12. We are the only gymnastics school in the area licensed to teach the nationally recognized Fun & Fit Gymnastics program for children entering kindergarten through sixth grade. Our warm, caring and well-trained staff will teach your children the skills that give them the confidence and self-esteem they need to achieve success in the future. Register early! Classes close out quickly.

Tutor Time Childcare Learning Centers
227 N. Main St, New City; (845) 708-8270
285 Route 303, Congers; (845) 267-3380
www.tutortimecongers.com; www.tutortimenewcity.com

Tutor Time Childcare Learning Centers in Congers and New City, provides early education and care to children ages 6 weeks to 5 years. Its proprietary LifeSmart™ curriculum was designed to grow the whole child cognitively, socially, physically and emotionally. Our Centers utilize the Safe N Sound™ security system to ensure a safe environment and give parents peace of mind. The center is opened Monday-Friday, 6:30am-6:30pm. We also offer a summer camp for kids ages 5-8.

Vicki's Dance Studio
61 Maple Ave, New City; (845) 634-2202
Our goal is to offer fun-filled programs along with more disciplined programs in a loving and caring environment. We offer a wide variety of dance and gymnastics classes along with the convenience for you to choose the day and time that best fits your schedule. Our professionally trained teachers encourage our students to feel self confident in and out of the dance studio. We make dance and gymnastics a wonderful experience that will last a lifetime!

Vision Sports Club
Youth Fit Zone
37 W. Jefferson Ave, Pearl River; (845) 517-1400
Vision Sports Club offers complete family fitness programs under one spacious 40,000 square foot location. Our Youth Fit Zone introduces fitness to kids at a young age and empowers them by building a lifetime of healthy habits. We provide guided programs for children ages 8-15, under the direction and supervision of Vision Fit coaches. With their own "gym within a gym," kids receive a membership card and "youth only" classes such as yoga, kickboxing and Spinning plus a Youth Lounge equipped with computers and flat screen TV's.

Workout Place
12 Bardonia Mall, Bardonia; (845) 624-2244
Fun workouts, a nurturing environment and an instructor that understands and respects the individuality of each child make the Workout Place the karate place for kids. Director Arnold van Deuren, in addition to an 8th-degree black belt in Tae Kwon Do, has a Ph.D. in education, and specializes in child and adolescent development. Under his direction and instruction, children learn not only the skills needed to defend themselves, but more importantly, the skills and attitudes needed to succeed in school and in life.

OTHER RESOURCES
Central Avenue Dance Wear
25 West Central Ave, Pearl River; (845) 735-7859
Central Avenue Dance Wear is now stocking zumba shoes, as well as ballet, tap and jazz shoes for children and adults. We also specialize in accessories and clothing for dance and theatrical students as well as cheerleading supplies. All sizes are available, toddler through adult XL. Serving the dance community for 12 years with Capezio products that are always guaranteed for satisfaction or your money back.

We'll Shop For You
(347) 241-8673
www.wellshopforyou.com; [email protected]

Our organization is a shopping and shipping service that provides you with the school supplies needed for your children to begin their new school year. Consider us your personal shopper for you and your child from Pre-K through 8th grade. Our experienced staff puts together school supply packages and ships them to you. Having the required school supplies will jump start your children to have a better relationship with their teachers and give them the self confidence they will need to strive for that higher grade.