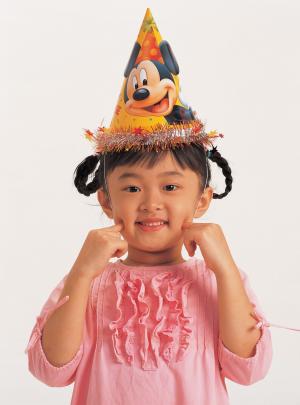 UPDATED MARCH 2014: This is your one-stop guide for planning a children's birthday party or special event in Rockland County, New York. You'll find birthday party places; entertainers including musicians, magicians, face painters, and clowns; cake shops and bakeries; and balloon and party supply stores in New City, Nanuet, Orangeburg, West Nyack, Blauvelt, Valley Cottage, Pearl River, and more, plus parties that come to your home.
ABRAKADOODLE ART STUDIO FOR KIDS
53 Prospect Place, Hillsdale
201-383-0027
Or we'll travel to you!

Does your child love to draw, cut, glitter, glue, paint, and get messy? Do you want to "wow" your party guests with awesome take-home art masterpieces? Then come party at Abrakadoodle's art studio or we'll travel to you! We specialize in parties for children ages 2-12. Popular themes include trains, lollipops, peek-a-boo, tiaras, princess castles, pirates, rainbow, peace sign, wire sculptures, duct tape, and more – we have over 2500 projects to choose from! Take a break from those bounce-house parties and have an arty party with Abrakadoodle today!

ART ADVENTURE
60 Dutch Hill Road, Suite 8, Orangeburg
845-680-6780

Unleash your child's creative side! Art Adventure's spacious, clean, and bright studio boasts magnificent views perfect for entertaining. Our certified teacher individually plans all parties to ensure that all activities are a perfect fit for your child and their guests. We can accommodate up to 30 children with a variety of age-appropriate art activities, as well as our signature messy party activities, including the splatter booth. All parties include pizza, drinks, paper goods, full staff, and decorations.

BEEALIVE BEE SPA STORE
19 N. Broadway, Nyack
845-727-7775

As your Bee Spa hostesses and spa specialists, we set the atmosphere for your child's party. Her celebration includes a relaxing session of mini spa facials, pampering manicures, and glitter tattoos for all. The evening would not be complete without dressing up in boas, hats, gloves, and jewels, all found in our endless treasure chest. We provide entertainment, activities, games, and prizes, along with a customized music selection of her choice. For the highlight of the evening, they'll enjoy a sit-down tea party at a table set for a queen.

BILLY BEEZ
Located at Palisades Center, 1282 Palisades Center Drive, First Floor, West Nyack
845-535-9277

Your child's birthday is one of the most important days of the year, so why not make it spectacular? Enter the magical world of Billy Beez, a 26,000-square-foot rainforest paradise. In this beautifully vibrant space, kids can ride the wave of the rainbow slide, rock climb to the highest heights, bounce around a soft-surface sports court, and so much more! Billy Beez promises such an un-bee-lievably fun time, your child will be wishing for more birthdays! Call today to hear more about our awesome party packages and pricing.

BOUNCE! TRAMPOLINE SPORTS
612 Corporate Way (off Route 303), Valley Cottage
845-268-4000
310 Michael Drive, Syosset
516-762-1300
Email [email protected]

There is no party place in the tri-state area like Bounce! Trampoline Sports! Guests jump on 10,000 square feet of trampolines, bounce off trampoline walls, play trampoline dodgeball and slam-dunk basketball, and somersault into giant foam pits! Bounce! Jr. for ages 6 and younger includes separate zone with trampolines, foam pit, and giant inflatable obstacle course. Free Wi-Fi, HD television lounge, snack and coffee bar. We recently expanded, so come down and check us out for your next party! At Bounce! "Have Fun–Get Fit!®" Visit our website or call for party details.

CHAMPION DAY CAMP
175 W. Clarkstown Road, New City
845-356-5005
Champion Birthday Parties at Champion Day Camp

Champion birthday parties take place at Champion Day Camp's gorgeous facility. All our parties are private and all-inclusive. You don't need to bring a thing. We take care of everything! Party options include sports, mini-golf, inflatables, The Giant Outdoor Krazy Maze, laser tag, pedal go-karts and Animaland Stuffed Animals and more. June through August, additional packages include pool with giant water slides, and Wet N' Wild Adventure (Inflatable Water Slides & Foam Fun). Packages can be combined and modified. We make unforgettable parties. Summer camp information at championdaycamp.com.

THE FABRIC LADY
845-641-4441
Email [email protected]

Are you looking for a unique and creative birthday party? The Fabric Lady brings the fun to you! Kids will learn to sew and make their own creations. Parties for kids ages 5 and older are customized for your child, and are held at your location. Projects offered vary by age so call for more details. We offer a large selection of fabrics, notions, sewing machines, and current and vintage fabrics, as well as sewing and quilting classes for adults and children. Private lessons and Girl Scouts group events available.

FACEPAINTING AND PARTIES BY MARIA
Serving Rockland, Bergen, Westchester and Connecticut,
917-922-9627

If you are planning an event for children, teens, or adults and you want to add an extra element of fantasy and amp up the fun, invite Facepainting and Parties by Maria to entertain your party guests! Fully insured and using only FDA approved products, we can provide face/body painting (UV/Black Light painting is really cool for night-club themed parties), glitter and temporary ink tattoos (which last up to one week), balloon art, caricatures and Princess Characters. Visit mariafacepainter.com for photos, reviews, and recent clients. See you at the party! - Maria

FUDGIE THE CLOWN
Serving Rockland and Bergen
201-825-7481

Clowning for any occasion! Fudgie is an award-winning clown and professional family entertainer. She has performed at the White House and has delighted children and adults for over 20 years. Fully insured, she is a graduate of the Mecca Magic Clown School, and a member of Clowns of America International. Fudgie's shows consist of an interactive magic show, face painting, balloon sculpture, temporary tattoos, parachute play, and bubbles. Let her bring smiles and fun to your next birthday party, picnic, school/camp function, or fundraiser.

GAZILLION BUBBLE SHOW
340 W. 50th St., New York
212-239-6200

The Gazillion Bubble Show will amaze your whole family with mind blowing bubble magic. Step into an interactive bubble world and be dazzled by spellbinding lasers, spectacular lighting effects, and jaw-dropping masterpieces of bubble artistry. It will make you smile, laugh, and feel like a kid all over again! The Gazillion Bubble Show is an unbubblievable extravaganza for everyone, unlike anything you have ever seen before. Adults and children of all ages are sure to be enchanted. You will have to experience it to believe it!

GLAZE ART STUDIO
34 Orangeburg Plaza, Orangeburg
845-359-9020

Bring creativity and imagination to your child's next birthday party. Choose from pottery painting for children ages 5 and older, or mosaics for children ages 8 and older. Packages include one piece of pottery or mosaic per child, all creative materials, exclusive use of our party room, party coordinator(s) to assist, pizza, juice, invitations, a Glaze T-shirt or tote bag for the birthday child, and a $5 Glaze gift certificate for each partygoer! Visit our website for more details.

GRANDMA'S KITCHEN
125 Paris Ave., Northvale
201-750-2301
Minutes from Rockland/NJ border
Email [email protected]

The Best-Tasting Birthday Parties and Baking Classes in Town! Grandma's Kitchen is a peanut-and tree-nut allergy-free facility where you can safely host a private party, come for baking classes, or simply order a custom cake. With over 18 years experience, we have the expertise to make sure your child and guests have a great time. Dairy-free, egg-free, gluten-free, Parve, and vegan also available. Party packages for all budgets, and each one ensures that every child bakes and takes home their own unique creation: cakes, cupcakes, cookies, s'mores, and more.

JCC ROCKLAND
450 W. Nyack Road, West Nyack
845-362-4400 x110
Email [email protected]

Celebrate your child's birthday at JCC Rockland! Specializing in parties for youth ages 3-12. Choose from an array of options including sports, dance, art, music, game room/arcade, science, magic, and more! Party Package includes two hours for room, party host/hostess, balloons, and decorations, as well as solid-colored paper goods. Contact Susan Wasser at 845-362-4400 x110 or [email protected] for more information, or to schedule your party today!

JILL'S CERAMICS
180 Germonds Road, West Nyack
845-623-4975
Email [email protected]

Established for over 35 years, we offer a fully equipped ceramics and plaster studio where children and adults let their creativities run wild. Parties for kids include invitations, paper goods, and a painter's hat for the birthday child signed by their friends — you provide the food and drink. Open classes for individuals and groups of all ages (i.e. girl scouts, ladies night, corporate, camps, etc.). We offer the largest selection of ceramic and plaster pieces to paint and glaze or paint and take home: same day, including items for holidays.

K & A HOUSE OF BOUNCE PARTY RENTALS
845-825-6617

"We bring the party to you." We provide everything you need to make your event special, including bouncers, dunk tanks, party tents, kids' tables and chairs, sand art, spin art, cotton candy, popcorn, and other fun concession foods. We have one of the largest selections of themed inflatables, along with wet slides and dry slides to provide safe, non-stop fun for your guests. We pride ourselves on our exceptional level of customer service. Fully licensed and insured.

KIDS PLAY
33 Route 304 (the old Wee Play location), Nanuet
845-624-0114

Rockland's biggest and newest birthday party and free-play venue is now open in Nanuet! Our two-hour party package starts with an hour of free play in our 7,700-sqare-foot play area, followed by a half hour in a private party room for food, cake, and festivities. It concludes with another half hour to play throughout the facility. We provide the host/hostess, pizza, drinks, and paper goods; you provide the cake and the kids. Together, we'll provide a fun and memorable party for your child and guests.

MASTER JUNG & YU TRADITIONAL TAEKWONDO
70 N. Main St., New City
845-638-4000

Give a birthday party that will change your child's life! Introductory Taekwondo lesson, stretching, kicking, relay games, board breaking, and self-defense not only celebrate your child's birthday, but also teach valuable lifetime techniques, such as healthy eating habits, daily exercise, respect, discipline, confidence, and appreciation of parents. Teaching martial arts is love. Parties are offered on Saturday afternoons and Sunday mornings.

MATISSE CHOCOLATIER
32 Orangetown Shopping Center, Orangeburg
845-365-0285
260 Grand Ave., Englewood, NJ
201-568-2288

Birthday parties for boys and girls start at age 5. Children learn how chocolate is made, make a chocolate pizza that is decorated, and hand dip other goodies to take home. Our repeat guests and adults make a chocolate bowl filled with hand-dipped delights. Fun for all ages. Chocolate-Making Classes are also offered in the Englewood, NJ location.

MATTY ROXX
Serving New York, New Jersey, Connecticut, and Pennsylvania,
917-830-ROXX (7699)
Email [email protected]

Make your child's birthday party special and unforgettable with a show of singing, dancing, giggles, and wiggles, with Matty Roxx, kids' musician and funster. A Matty Roxx party includes an engaging, 45-minute musical performance, plenty of audience participation, scarves, shakers, instruments, bubble machine, Matty Roxx egg shakers (one for each child to take home), and a Matty Roxx T-shirt for the birthday child. For more about Matty Roxx, visit mattyroxx.com, call 917-830-7699, or email [email protected] to reserve your party. Subject to availability.

NEW CITY BOWL AND BATTING CAGES
90 N. Main St., New City
845-634-4977

We are well known for our great Birthday Party Packages and offer Glow Bowling for our Sunday Parties. All parties include bowling, shoe rental, food, paper goods, invitations, set up, and clean up – we do the work, you enjoy the party! Each child gets their choice of a hot dog, chicken nuggets, or pizza – drinks and snacks are included with the meal. We offer an upgraded package that also includes custom invitations, french fries, and goodie bags. You bring the cake and we do the rest.

PALISADES CLIMB ADVENTURE
4590 Palisades Center Drive, Level 4 of the Palisades Center, W. Nyack
845-727-3500

Palisades Climb Adventure offers the World's tallest indoor ropes challenge course. Standing 85 feet tall, it has five levels and 75 unique challenge elements to explore, climb, and conquer. More advanced athletes will find a challenge, while "just for fun" climbers will experience a sense of athletic accomplishment. New to the attraction is the Sky Tykes kids ropes course, designed for ages 2-7, 48" and under. Both courses are available for birthday parties and special events for groups of 10 or more. Book your group today!

SPARKLE UP
8 Second St., New City
845-634-0140

Glamour girls unite! We offer fun and exciting Princess, Rock Star, Glamour Girl, and American Girl Doll themed party packages, including dress up with our amazing costumes, hairstyling, mini-manicures, sparkle tattoos, dancing, catwalk, and more. Teen Parties focus on skin care and make-up application. Birthday girls are free and receive a special gift. We also offer a great selection of party favors and food options. Other offerings include Girl Scout events, one-hour play-date and drop-off programs, and great kids' haircuts which include FREE mini-mani or glitter tattoo.

STRAWTOWN JEWELRY
40 S. Main St., New City
845-358-4911
Email [email protected]

Birthday Parties at Strawtown Jewelry are fun, creative, and educational. Each child designs and makes two bracelets and/or anklets using professional techniques. Our parties get outstanding reviews from parents and children. Girls are proud to wear the jewelry they create. The birthday girl is FREE with a minimum of 10 kids. Perfect for Girl Scout and Brownie troop events. We offer "Girls Night Out" parties, jewelry-making classes, ear piercing, watch batteries, and repairs. We have Rockland's largest selection of sterling silver and fashion jewelry.

TENDER LOVING CARE DAYCARE
40 Park Ave., Suffern
845-357-5454

We are a family-oriented program offering flexibility to fit your needs for Infants-12 year-olds, including FREE UPK. Before- and after-school program with Ramapo Central bus transportation. Open 7am-6:30pm. We are open most school holidays and vacations. Near Suffern train station and free parking. Our goal is to provide a warm, healthy environment, and be your child's home away from home. We offer a summer camp program with weekly, bi-weekly, and monthly options. Now offering birthday parties including crafts, sports, dance, carnival, or custom options. Please call for details.

THE ORIGINAL LITTLE SCOOPS - STILL THE BEST!
500 Route 303, Orangeburg
845-365-4500
Conveniently located, just minutes from New City and the New Jersey border

The Original Little Scoops is still the sweetest party place in town, celebrating 10 years of the best birthday parties in Rockland and Bergen counties with the original owner! In addition to being Rockland's sweetest place to hold your child's celebration, we're also a full-service ice cream parlor, open 7 days. Visit us anytime, or call to book a party in our retro 50's ice cream parlor—great for family, scout troops, sports teams, group meetings, and fund-raising events. Different themes are offered to customize your gathering.

TILLY...A DEER'S TALE
914-764-5564

Tilly... A Deer's Tale, is about a real deer who lives in upstate New York and faces challenges after an accident. This powerful story is meant to inspire children living with physical challenges or limitations. The book makes a great birthday gift!

THE TOY BOX
44 E. Central Ave., Pearl River
845-732-9711

Locally owned and conveniently located on Central Avenue in Pearl River, The Toy Box is a wonderful alternative to big box toy stores. We carry a variety of toys for children of all ages—some not available anywhere else in the county. Toys by Erector, Thomas the Tank Engine, Playmobil, dolls by Madame Alexander, stuffed animals by Schleich, and more. Tween jewelry, Klutz activity books, along with a complete line of Webkinz, and accessories. Great for baby shower gifts, too. Gift wrapping and gift certificates are always available. Friendly, hometown service!

TOYRIFFIC2 PARTIES
1581 Route 202, Pomona
845-362-6053
Email [email protected]

It's your party, your choice at Toyriffic2! You have the option to rent our party room and provide your own food and entertainment, or take advantage of one of our convenient party packages. Party options start as low as $159 for up to 40 people. Our party room includes a ping pong table, air hockey, and arcade game. The party space is part of the Toyriffic toy store, which features a great selection of quality, affordable, educational toys, crafts, games, puzzles, and more.

TUMBLE - BEE GYMNASTICS AND FITNESS
401 Market St., Nanuet Mall South, Nanuet
845-623-2553

Tumble Bee Gymnastics is more than just tumbling. Our bright, colorful facility is the perfect place for a private birthday party for children ages 1-12 years. From set up to clean up, we do it all! Tumble Bee provides wonderful, exciting, and energetic party instructors, plus free invitations, paper products, and utensils. The birthday child receives a free gift and balloons. Reserve your date two to three months in advance—parties book quickly.

VICKI'S STUDIO
61 Maple Ave., New City
845-634-2202

We offer a variety of birthday parties for all ages, boys and girls. Some great party theme options are Hip-Hop Dance Party & Games Mix, Jumping Gymnastics, Disney Dance Mix, Dress-up Princess party, and many more! We specialize in making the birthday child feel special, and the center of attention. Our parties are very well organized, at a price you just can't beat! Easy for the parents and fun for the children. Party packages include decorations, paper products, entertainment, and a party coordinator. Call for a party to remember.

YANKEE STADIUM TOURS
Yankee Stadium, Bronx
646-977-TOUR (8687)
Email [email protected]

Yankee Stadium Tours, presented by MasterCard: Tour Yankee Stadium in 2014, home of the legendary New York Yankees. The tour includes visits to the New York Yankees Museum presented by Bank of America, Monument Park, the Yankees dugout, and the clubhouse. Or, have a Party City Birthday Bash for that special someone in your life! Please call for further information.
See our complete Family Resource Guide to Rockland County NY