SAVE 25 PERCENT ON COLOR-CHANGING SHIRTS FROM QUAGMIRE KIDS
Related:
color changing shirt
,
colorfusion t-shirt
,
shirts that change color with heat
,
kids shirt that changes color
,
It's not your eyes playing tricks on you -- these Colorfusion shirts from Quagmire Kids change color when you apply heat, making them a treat to wear.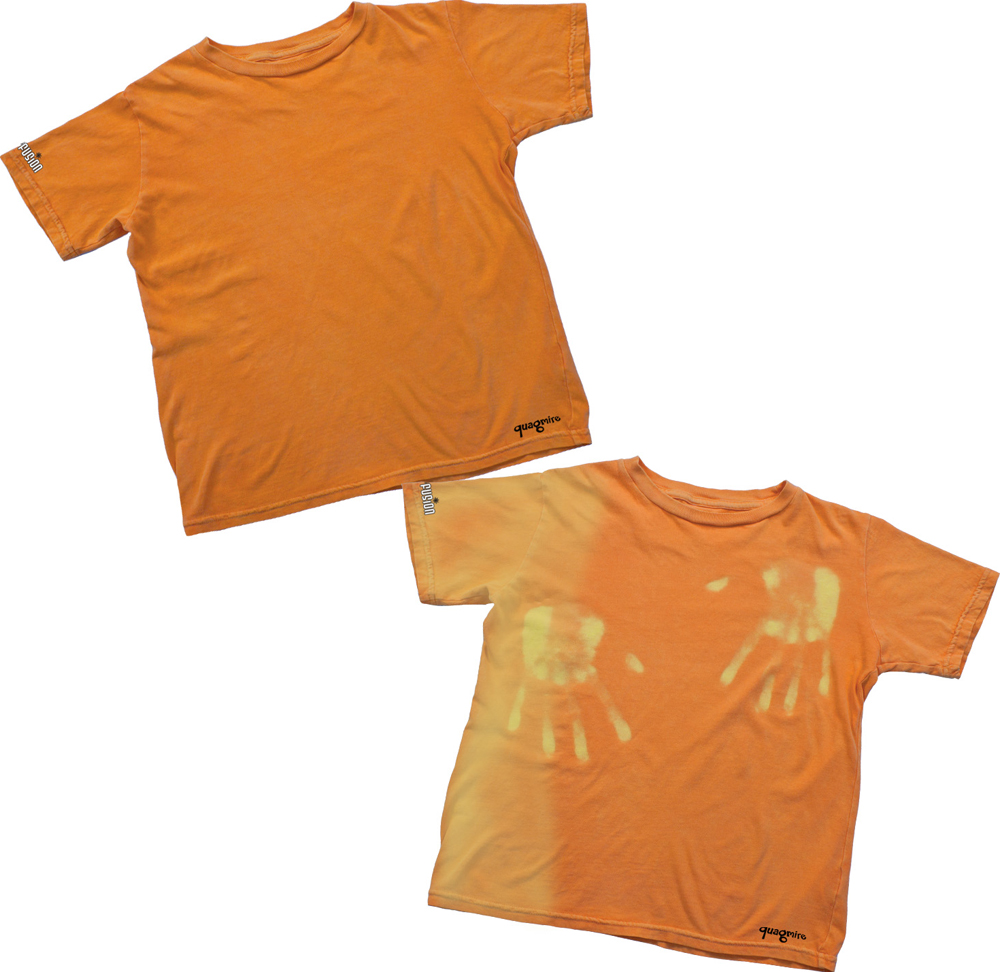 Our favorite in this color-changing clothing line is the ColorFusion jersey tee (100 percent cotton) in orange ($25; www.quagmirekids.com), which turns to yellow when heat is applied -- the perfect shade for fall and Halloween. The Fusion tee also comes in purple (changes to pink), green (turns to yellow), and blue (turns to white). Each shirt becomes a canvas for the wearer, allowing them to imprint their doodles (temporarily) -- whether it be a handprint or a game of tic-tac-toe -- simply by using their own body heat. Best of all (for parents), these shirts can be washed and dried just like any other cotton tee.
Get 25% Off!
Now through November 16, go to www.QuagmireKids.com and enter code NYMetroParents at checkout to save 25% on any kids' Colorfusion product, including the Fusion, Groovy, and Wicked styles.
More PRODUCTS Articles
Holiday Fashions for Boys and Girls
Photographer Behind Humans of New York Releases Children's Book
New Book Encourages Kids to Give Up Halloween Candy
Runnin' Wild Kids Shoes Owner Opens Toy Store
Top 10 Audiobooks for Halloween Season