Friends' and schoolmates' birthday parties can be difficult for shy children.
MARTI OLSEN LANEY, Psy.D. offers the following party prep tips from her book, 'The Hidden Gifts of the Introverted Child: Helping Your Child Thrive in an Extroverted World':
—When the birthday invitation arrives, talk about it. Ask your child if she wants to go to the party. If there are several parties in a row, let her skip one or two she doesn't feel strongly about.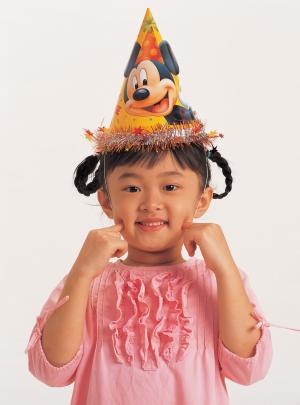 —Put a fun sticker on the calendar to mark the date of the birthday party. This will allow your child to know exactly when the party is and to have their very own countdown. This will create positive excitement about the party.
—When you call to RSVP, have a casual conversation with the host about the party plans. Ask how many children will be at the party and what activities are planned. Pass this information along to your child so that she can mentally prepare.
—Let your child choose and wrap the gift for the party. He can also make the card. This will make him feel more involved.
—Make sure your child is rested and has eaten before the party. When it comes to emotional outbursts or meltdowns, parents tend to look at any number of possible causes before considering nutrition. I find hunger is the most common causes of meltdowns, especially with introverted children.
—Don't push your child to interact before they feel ready. Let him ease into the party by watching with you from the sidelines. It might help to arrive a few minutes early to say hello to the birthday child and get acclimated before all the other guests arrive.
—If you stay at the party, you can help your child by being open and friendly. If you chat with some of the kids, your child may join in after awhile. Remind her that when she feels ready, she can wave, nod or say hello. As your child gets older, they will learn to smile at a friendly-looking child who will invite them into the circle.