The September 2012 Back-to-School issue of NYMetroParents highlights expert advice on starting the school year right, examines the issues around twins in the classroom, teaches you how to pack a smarter school lunch, and lets you in on where to pick your own apples in the NYC area. Plus, learn about vaccines for every age, and what makes a good mentor.




September 2012
Back-To-School Issue
ACTIVITIES


Outing: New York Hall of Science
NYSCI hosts its celebrated World Maker Faire, the centerpiece of its year-round STEM-themed exhibits that aim to create a new generation of "makers."


Theater: Broadway Review of 'Bring It On: The Musical'
Broadway's "Bring It On: The Musical" is a pep rally with heart, humor, and backflips that teens and tweens will love. It's a must-see for kids who love cheerleading and a fun ride for the whole family.





Where-To Guide: Pick Your Own Apples
Take advantage of the crisp fall weather to venture out to the orchards for equally crisp and delicious apples, plucked straight from the tree.



FEATURES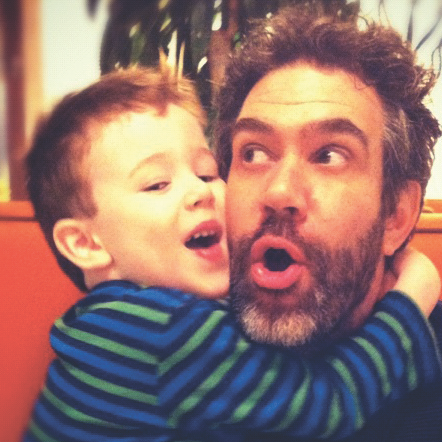 Celebrity Parent: Kevin Del Aguila
The acclaimed actor, writer, and director talks about his alternating roles as Broadway star and Manhattan dad.



The Mentor Effect
What makes a mentor extraordinary is the commitment he or she makes to changing a child's life for the better.


BACK-TO-SCHOOL SPECIAL

And, They're Off!
Earlier wake-ups, spiffy duds, and a new class for your kids means organizational and motivational challenges for you. A local mom expert helps you start the school year on the right foot.




Twins in the Classroom
How to advocate for keeping your multiples in the same classroom—and when to know the 'right' time to separate.




Reading Rainbow Reinvented
Rainbow-colored chairs and floating hot-air balloons set the playful mood for the launch of Reading Rainbow's latest adventure: an iPad app.


FOOD AND NUTRITION
How to Pack a Smarter Lunch
When you were young and single, preparing lunch was easy. But once you become a parent, the word "lunch" takes on a new meaning.



HEALTH
Shot Clock: Getting Your Kids Vaccinated
Vaccinating children on time is the best way to protect them against 14 serious and potentially deadly diseases before they turn 2...



JUST FOR MOMS
To My Baby, With Love
I began a letter to my son the night before he was born. Now, five years and three journals later, I have the story of his life, as told by...


MOVIES
'Brain Power'
"What is all this technology doing to our brains?" A new film explores this question, and offers guidance on how parents can best...




QUOTABLES
The Best of the Rest of the Web
Nature's Finest Playground, Marriage Crushes, and Exhaustion Treatment.



RAISING OUR KIDS
Shopping for Independence
This past May, my daughter Mollie went shopping with a friend. She found a dress she loved and decided...

SPECIAL NEEDS



Helping Challenged Kids Go Back to School
Our expert offers six things to keep in mind as the academic year kicks into swing.




The Cost of Not Treating ADHD in Kids
Some people dismiss ADHD, denying its existence. While parents may resist the diagnosis—or the treatment—doing so jeopardizes life-transforming treatment for many children.




SPORTS
Fan Zone: The Lowdown on Local Teams
Crosstown rivalries, new stadiums, and access to a wide variety of sports make the greater NY metro area one of the best to places to see live action. Here, the lowdown on local teams, plus parent tips.


STUFF WE LIKE
You've Got Mail!
Heartfelt cards, limited edition Forever stamps, an LCD touchscreen computer, and a token of love.