Related: should i homeschool my child, choosing a homeschool curriculum, is homeschooling right for my child, oak meadow homeschooling, homeschool methods,



DeeDee Hughes, independent learning expert from Oak Meadow in Brattleboro, Vermont weighs in on choosing the right curriculum for your child, homeschooling more than one child in your home, and more about teacher-supported distance learning so you can find out if homeschooling is right for your child.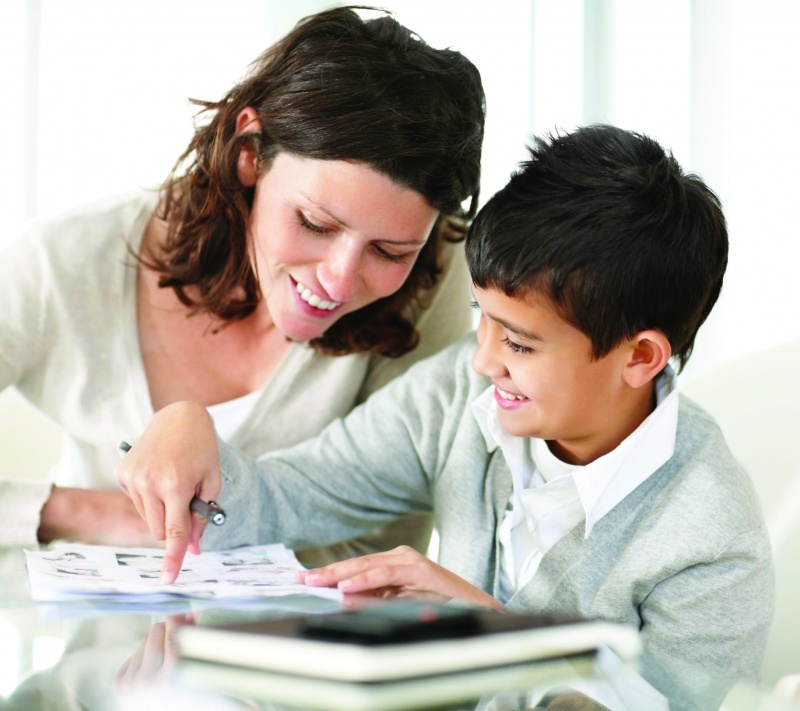 How do I choose the right home-schooling curriculum for my child?

The homeschooling curriculum you choose has to fit both you, as the teacher, and your child, so it's a good idea to take some time to shop around. Find sample lessons and do them with your child, if possible. Are you a creative person who likes to add to a curriculum and expand on what's there? Are you someone who prefers to have an organized lesson plan to follow? Does your child do best with open-ended assignments or with worksheets and tests? Remember, too, that many curriculum providers, like Oak Meadow, have a 30 day return policy that allows you to try a curriculum to see how it will work for your family. Also keep in mind that you might try one curriculum one year and something else the next, based on your child's needs or your family's situation.

What is teacher-supported distance learning?

Distance learning allows a family to enjoy home-based learning while benefiting from having the supervision of a teacher and official school records. At Oak Meadow,
teacher-supported learning means that you or your student can ask questions of an experienced teacher at any time throughout the school year, discussing topics related to the curriculum and to teaching and learning. The feedback you receive on your lessons (which are submitted every two weeks in grades 5-12 and every four weeks in K-4) is individualized and aimed at helping the student to develop his or her skills and dig deeper into the material. This interactive teacher support can be incredibly encouraging and empowering.

What should parents take into consideration if they are deciding to home-school more than one child of different ages? Are there ways to creatively design a curriculum that spans different academic levels, or must there be an entirely different curriculum for each child?

This is a very common question, and we regularly address the issue of homeschooling multiple children. There are always ways to work with children of different ages and abilities at the same time in some subjects, while other subjects (math and reading, in particular) tend to need a more individualized approach. How much you can combine lesson material and assignments depends a lot on your children's ages and temperaments. It is often easy to combine grades in the early years by choosing one curriculum to work from and simplifying lesson assignments for the younger children while adding complexity for the older ones. As students move into middle school, it often works best to have each work at his or her own level, but this becomes fairly easy as students gain independent learning skills.

How much direction in terms of how to actually teach and enforce and apply concepts is included in the curriculum materials?

With our program, the "home teacher" (usually the parent) receives a great deal of instruction in Oak Meadow's K-3 curriculum since he or she is expected to present the material directly to the student (rather than having the student work independently with the books). Each syllabus, which includes all the lesson plans for the full year, has a detailed introduction to each trimester (every 12 lessons). This introduction presents not only the concepts to be taught in the coming months but also how to teach them. In grades 4 and above, the course material is written to the student and includes all the necessary instructions to allow the student to work successfully with the material. Of course, the help of a home teacher is still very much required, but the material is presented in a way that allows students to gain mastery on their own. A teacher manual is available to help the home teacher assess and guide the student's work.
DeeDee Hughes is Oak Meadow's content manager and editor of the school's free educational journal, Living Education. She has homeschooled her two teenage sons on and off over the years.

Oak Meadow's creative, experiential homeschooling curriculum can be used independently or by enrolling in its fully accredited distance learning school for expert teacher support and official school records. Founded in 1975, Oak Meadow enrolls 600 students each year, and its curriculum has been used by tens of thousands of families around the country and the world.
More ASK THE EXPERTS Articles
7 Tips for Trick-or-Treating with Your Toddler
Shopping Tips to Save Money This Halloween
Ask the Expert: When to Keep Your Child Home Sick from School
Ask the Expert: How to Help Your Child Keep Up With School When Home Sick
Trick-or-Treat Etiquette for Parents on Halloween

Be a good fellow parent and share this with a friend who would be interested
Local ASK THE EXPERTS Sponsors
See Our ASK THE EXPERTS Directory