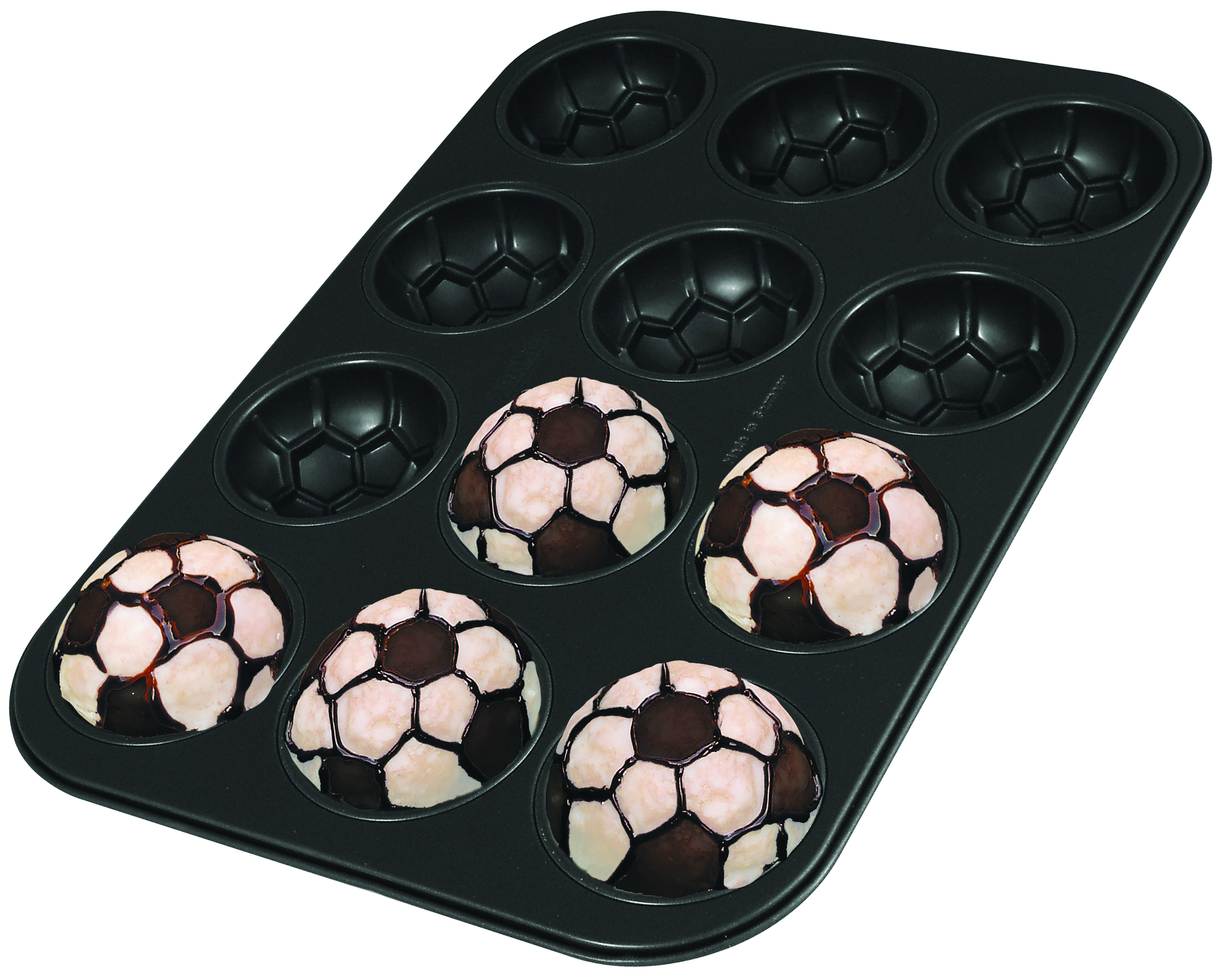 Using the soccer ball baking pan from Zenker (frieling.com), you can treat your kids—or any soccer lover—to these soccer ball cupcakes.
Prep Time: 20 min.
Bake Time: 20 min.
Ready in: 50 min.
Yield: 12 halves or 6 soccer balls
Ingredients:
• 1 cup white sugar
• ½ cup butter, softened
• 2 eggs (room temperature)
• 2 teaspoons vanilla extract
• 1¾ teaspoons baking powder
• ½ cup milk
• 1½ cups of flour
Directions:
Preheat oven to 350°F.

1. Grease and flour soccer molds
2. In a medium bowl:
a. cream together the butter and sugar
b. beat in eggs one at a time and mix well after each one
c. stir in the vanilla
d. combine flour and baking powder and to the batter
e. stir in the milk until batter is smooth
3. Pour batter in each mold
4. Bake for 15 to 20 minutes in the preheated oven, or until a small knife inserted into the center of the halves comes out clean
5. Remove pan from oven and chill for at least 10 min.
Decoration:
Using food colored icing, color the halves in any way you would like to and fix two
halves with icing to make one complete ball. Coloring the halves in white and black
and fixing two halves with icing will complete one soccer ball. Your creativity is the
limit!
For more information visit www.frieling.com.