UPDATED OCTOBER 2014: Are you looking for the most comprehensive guide to special needs resources in Long Island? Our special needs guide has listings for therapists, special needs camps, medical experts, advocates, and special needs support groups in Suffolk County, Long Island, including Huntington, Babylon, and Smithtown, and Nassau County, Long Island, from Glen Cove to Long Beach, and North Hempstead.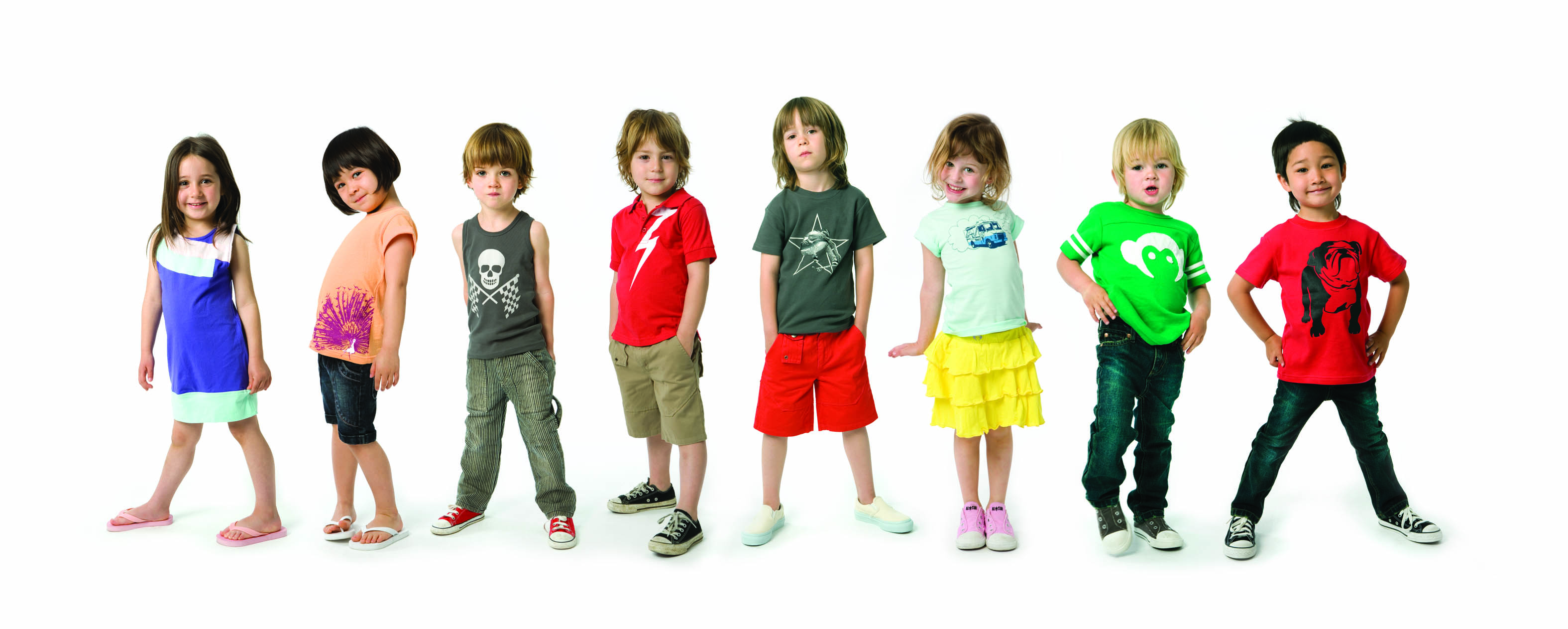 ADVOCACY
AGATSTEIN, DR. HELENE
Servicing Nassau Queens, Westchester, Connecticut, and Boston, MA, Valley Stream
516-791-1324
33 Dartmouth St. (hide from print)
Email [email protected]

Your school district has a multitude of resources to which your child may be entitled. Dr. Helene Agatstein can partner with you to design an effective, long-term plan to ensure your child achieves academic success. Founder of Educational Consultant, Inc., she has been helping parents secure services from school districts for more than 15 years, with 21 years of experience as director of special programs for the Hewlett Woodmere School District. Find out how she can help your child.

DORIS M. APTEKAR, PHD
School Psychologist/Bilingual Psychologist, Licensed Mental Health Counselor,
516-484-6351
Email [email protected]

Dr. Aptekar has more than 35 years of experience working as a school psychologist, psychotherapist, and hypnotherapist with children and adults of varying needs. Dr. Aptekar works in groups or individually to help you and your loved ones achieve goals such as motivation, socialization, self-esteem, academic achievement, social judgment, and more. She has worked with all age groups and with the special needs population. Dr. Aptekar is available for CSE, IEP, and 504 meetings.

JOHN MCGRATH, ATTORNEY AT LAW
114 Old Country Road, Suite 212, Mineola
516-203-4009 x102/ Fax: 516-742-0299
Email [email protected]

The Law Office of John J. McGrath specializes in representing disabled children and their parents in disputes with their school districts over the provision of special education services, student disciplinary suspensions, etc. He can assist families with the development of their child's IEP and attend meetings of the CSE for that purpose. McGrath also represents parents of disabled children who do not qualify for special education, but for accommodations under section 504. He also represents parents in residency disputes with their school district.

NEW YORK ANGELS PAGEANT
P.O. Box 527559, Flushing
888-339-5622 x105
Natalie C. Sandy, Chief Visionary Officer and Director of Special Needs Services
Email [email protected]

There are many benefits to being in pageantry. Overcoming shyness, displaying talents, meeting new people, and being acknowledged for achievements are just a few. New York Angels Pageant is the only pageant system in New York State that offers these benefits to men, women, teens, and children with special needs. So, give us a call if you are looking for a platform to boost your self-esteem or shine bright like the star you are. Registration is free.

BEHAVIOR MANAGEMENT/APPLIED BEHAVIORAL ANALYSIS
BEHAVIOR THERAPY ASSOCIATES
228 Birch Drive, Manhasset
516-294-5000

Behavior Therapy Associates provides advanced behavior modification treatments for oppositional defiant disorder, ADHD, autism, Asperger's syndrome, PDD-NOS, bedwetting, and stuttering. Clinical director Dr. Jeffrey Felixbrod, a behavioral psychologist, has directed behavior modification treatments at two major hospitals. Services are often provided in the child's home and school, and in real-life settings, to systematically train parents and teachers in the use of behavior modification procedures. Most health insurance is accepted. Please call for a free telephone consultation.

MKSA
125 E. Bethpage Road, Suite 5, Plainview
516-731-5588
Email [email protected]

MKSA (formerly Marion K. Salomon & Associates, Inc.) is now providing early intervention services as part of the HASC family! Same caring, dedicated professionals; same high level of quality services! We provide a full range of evaluation, educational, therapeutic, and support services for children and families. We support each child's developmental potential by providing programs tailored to each child's specific needs. Visit us at mksallc.com or call 516-731-5588 with any concerns about your child's development.

NEW INTERDISCIPLINARY SCHOOL (NIS)
430 Sills Road, Yaphank
631-924-5583
facebook.com/newinterdisciplinaryschool

NIS is a non-profit preschool that offers a range of educational and therapeutic services to children newborn to age five. Self-contained, integrated, and innovative (ABA/DIR) classes for children with autism spectrum disorder (ASD), as well as psychological counseling, occupational, physical, and speech therapy are available for eligible students. Tuition and transportation for these students are paid for by the NYS Deptartment of Education and the Suffolk County Department of Health. UPK, nursery/pre-Kindergarten classes, and childcare are also available. Visit our website or call for more information.

THE HAGEDORN LITTLE VILLAGE SCHOOL, JACK JOEL CENTER FOR SPECIAL CHILDREN
750 Hicksville Road, Seaford
516-520-6000
Email [email protected]

HLVS is a not-for-profit school highly regarded for providing outstanding educational and therapeutic services for children with a wide range of developmental disabilities. From evaluations conducted by experienced psychologists to center- and home-based programs, HLVS offers comprehensive care for children who are diagnosed on the autism spectrum. Services utilizing the principles of Applied Behavior Analysis are provided for children through early intervention, CPSE and CSE on-site, in the home, and in the community.

CAMPS
CAMP HUNTINGTON
56 Bruceville Road, High Falls
Toll-Free: 855-707-2267
Weekend Camp: camphuntington.com/weekend-camp-program-lp
Summer Camp: camphuntington.com/our-program
Email [email protected]

Camp Huntington is a co-ed, residential program for children (6-22 years) with autism and related learning and developmental needs. Our summer and weekend camp programs maximize a child's potential, and locate and develop strengths and hidden abilities. Campers enjoy fun-filled days while learning practical social and life skills. Our unique program of adaptive therapeutic recreation combines key elements that encourage progress: structured programming, nurturing care, a positive setting, and academic instruction to meet IEP goals.

CAMP LOYALTOWN
516-293-2016 x5608

Camp Loyaltown is a summer sleepaway camp offering a rewarding experience and a lifetime of memories for children of all ages with special needs. Located 3 hours from Nassau County, Camp Loyaltown has fully renovated recreation facilities with an accessible miniature-golf course, horseback riding program, heated water park-type swimming pool, pedal boats, playgrounds, ball fields and indoor and outdoor basketball courts, dance studio, and a performing arts stage. Recreational programs include dance, athletics, swimming, cooking, nature, arts and crafts, and ceramics.

SUMMIT CAMP WEEKENDER PROGRAM
322 Route 46 W., #210, Parsippany
973-732-3230
Email [email protected]

Summit Weekender serves boys and girls ages 11-18 with ADHD, Asperger syndrome, NVLD, HFA, and/or mild social concerns. Participants find program success, social skills improvement, and fun, in a directed and designed getaway weekend, Friday after dinner through Sunday after lunch. It provides a youth group-like experience for what are often long and unorganized weekends. Kids find a comfort level among peers. The Weekender offers sensitive and professional supervision, and exciting and fun experiences.

TEMPLE SINAI CHAZAK PROGRAM
425 Roslyn Road, Roslyn Heights
516-621-8016
Email [email protected]

CHAZAK is a program that provides a meaningful Jewish learning experience to children with special needs. The multi-faceted program includes Shabbat and Jewish holiday programs, a three-hour drop off program on certain days that schools are closed, and social activities. CHAZAK is led by certified special education teachers. Workshops integrate movement, music, art, cooking, yoga, and other forms of enrichment into the learning experience with a small teacher-to-student ratio. This program is free of charge to all.

CHILD CARE
A.P.E.X. PROAUPAIR
844-787-6566

ProAuPair's Special-Needs Au Pair Program features candidates with a degree in fields such as occupational therapy, pediatric nursing, or special education from their home country. Our young special-needs professionals provide flexible live-in child care up to 45 hours a week in exchange for the opportunity to experience life in the U.S. and to gain work experience by caring for your children and observing your children's therapies. It's a win-win for all parties. A.P.E.X. ProAuPair: Affordable – Flexible – Safe.

ALTERNATIVES FOR CHILDREN
Aquebogue, Dix Hills, East Setauket, and Southampton

Alternatives For Children is an Early Intervention and preschool special education evaluation site and approved provider of Early Intervention services for eligible children delivered in the home, community, or at one of our four centers. Preschool special education and developmentally appropriate integrated nursery classes promote a child's development through individualized instruction. Special education related services of physical, occupational, and speech therapy are provided by licensed therapists. AFC Child Day Care centers create a natural educational learning environment.

BUILDING BLOCKS DEVELOPMENTAL PRESCHOOL
29 Pinewood Drive, Commack
631-499-1237

Building Blocks Developmental Preschool offers a variety of fun and educational experiences for children ages 2-4. Indoor activities are designed to enhance a child's development through activities that include movement, music, and arts and crafts. Our outdoor classroom features science and environmental activities that will spur any youngster's curiosity. Join us for some fall fun.

CREATIVE ARTS THERAPIES
HANNAH KRONER SCHOOL OF DANCE
1180 Willis Ave., Albertson
516-484-5430

A special dance program for toddlers, children, and young adults with physical and developmental disabilities. Classes are structured and adapted according to individual needs. Ballet, jazz, and exercise fundamentals used in a creative manner assist the development of fine and gross muscle tone. Each student is provided with a high degree of motivation and taught by experienced dance and exercise instructors who have a devoted interest in those with special needs. Call 516-484-5430.

DOCTORS & MEDICAL PROVIDERS
ADELBERG MONTALVAN
62 Lake Ave. S., Suite A, Nesconset
631-360-PEDS (7337)
1000 F Park Blvd., Massapequa Park, NY 11762
516-798-1111
615 Montauk Highway, West Islip, NY 11795
631-661-PEDS (7337)


We specialize in treating children with special needs. We know that you have enough to worry about so let us take the stress and worry out of taking your child to the dentist. We have an anesthesiologist on call to safely put your child to sleep right here in our offices. Please feel free to call for more information.

BEHAVIOR THERAPY ASSOCIATES
228 Birch Drive, Manhasset
516-294-5000

Behavior Therapy Associates provides advanced behavior modification treatments for oppositional defiant disorder, ADHD, autism, Asperger's syndrome, PDD-NOS, bedwetting, and stuttering. Clinical director Dr. Jeffrey Felixbrod, a behavioral psychologist, has directed behavior modification treatments at two major hospitals. Services are often provided in the child's home and school, and in real-life settings, to systematically train parents and teachers in the use of behavior modification procedures. Most health insurance is accepted. Please call for a free telephone consultation.

EHRENMAN AND KHAN PEDIATRIC DENTISTRY
959 Brush Hollow Road, Suite 101, Westbury
516-333-3033

Why choose us? Our expert care and a compassionate approach. We have a special place in our hearts for children with special needs. We know they require and deserve care tailored to meet their unique needs. Our doctors have completed two years of specialty training in behavior management, sedation, and hospital dentistry. This clinical expertise, combined with our gentle touch, makes us the clinicians of choice for the dental care of children with special needs.

JOHN P MELINSKI, D.M.D., PC & ASSOCIATES
1825 Merrick Road, Merrick
516-379-7719

Dr. John Melinski's pediatric dental practice believes that dental disease is completely preventable. If dental care is started early, by the age of 1, and followed routinely, every child can enjoy a healthy smile. If a child with special needs requires treatment, we have the experience in behavioral management, sedation, and anesthesia techniques that will benefit your child's needs most.

KEEP MOVING FORWARD, INC.
306 Nassau Blvd. S., Garden City
516-208-2100
Email [email protected]

Keep Moving Forward offers intensive physical therapy programs for children and adults with neurological and developmental delays. Individuals are trained to reach their highest potential through utilization of the TheraSuit and Universal Exercise Unit. This approach combats the effects of deconditioning and immobilization while using the principles of intensive strength training. Our primary goal is to achieve functional independence. KMF also offers traditional physical therapy, early intervention, Fit Kids programs, and Baby Boot Camp.

KIDDS ON PARK
111 North Park Ave., Rockville Centre
516-678-7422

Choosing the right pediatric dentist for your child is a critical decision. Our board-certified dentists have many years of experience treating children with special needs. Our office is welcoming and comfortable for patients and their families and you will never be rushed. We provide all necessary dental procedures for children including sedation dentistry without a hospital visit. Drs. Guttenberg, Simoni, Sing, and Yau welcome new patients and look forward to meeting your child!

PEDIATRIC DENTISTRY OF GARDEN CITY AND GLEN COVE
585 Stewart Ave., Suite LL60, Garden City
516-222-5100
Fax: 516-222-5107
Glen Cove Office:
10 Cedar Swamp Road, Suite 2, Glen Cove
Phone: 516-759-7000
Fax: 516-759-7002

Pediatric Dentistry of Garden City offers a state-of-the-art dental environment for infants, children, adolescents, and patients with special needs. Dr. Stacey Reynolds is a board-certified pediatric dentist who has the expertise to handle the needs of every child with the goal of creating a positive dental experience. She strives to build a relationship with her patients and their parents. Nitrous oxide (laughing gas) and sedation are available for those who need it.

PEDIATRIC IMMEDIATE CARE
698 Manhattan Ave., Brooklyn
718-389-PEDS (7337)
150 E. Sunrise Highway, Lindenhurst
631-956-PEDS (7337)
1077 W. Jericho Turnpike, Smithtown
631-864-PEDS (7337)



Pediatric Immediate Care is a team of hearts where kids come first. State-of-the-art medical office equipment allows us to deliver your test results during your visit. Kid-friendly, walk-ins welcome, most insurance plans accepted. Complete pediatric and adolescent care, babies, school, and sports physicals. Certified urgent care recommended by Urgent Care Association of America. Twenty-eight years of dedication to our patients. The offices are open seven days a week, including holidays, 8am-11pm.

SENSATIONAL DEVELOPMENT OT, PLLC
669 Broadway, Massapequa
516-799-2900

Sensational Development Occupational Therapy, PLLC is a private practice located in Massapequa. We offer comprehensive evaluations, individual treatment sessions, and group sessions for ages newborn through 21 in our state-of-the-art clinic. We specialize in working with children with sensory processing disorders, developmental delays, autism, dyspraxia, muscle weakness, fine motor delays, and much more. We work closely with parents and caregivers to provide support and create therapeutic opportunities in the home and school setting.

ST. CATHERINE OF SIENA MEDICAL CENTER
50 New York 25A, Smithtown
631-870-3444

MRI with sedation available. St. Catherine of Siena Medical Center, located in Smithtown, now offers outpatient MRI with Intravenous (IV) Sedation. Board-certified anesthesiologists and radiologists work together during the MRI exam to administer a light sedative and ensure accurate diagnostics, complying with the highest patient safety standards. Now children, individuals with developmental disabilities and claustrophobic patients no longer have to be afraid of MRI examinations. For more information, please call 631-870-3444.

THAT BROADWAY SMILE
800 N. Broadway, Massapequa
516-753-KIDS (5437)
specialkidsdental.com (SPP only)
Email thatbroadwaysmile.com

If you have had a difficult time in the past taking your child with special needs to the dentist, relax! You have found the perfect place where your child will be welcomed with open arms. Our office environment was purposely designed to look nothing like a dental office. The movie-themed atmosphere helps alleviate any fears that kids may have. It is so fun and child-friendly that most parents ask if they can come here too!