Star Kidz, an after-school performance program for kids, opened its first NYC location in Midtown East.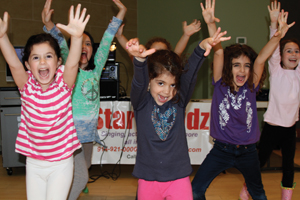 Alyson Isbrandtsen teaches kids that it's OK to be uncomfortable in front of a group of people. She also teaches them how to overcome those fears and become confident not just standing in front of people, but acting, singing, and dancing for them. Isbrandtsen, an experienced actress and singing instructor, is the co-owner of Star Kidz, a Westchester-based after-school program that features singing, acting, and hip-hop dance instruction for kids. In March, Star Kidz opened a new location in Midtown East.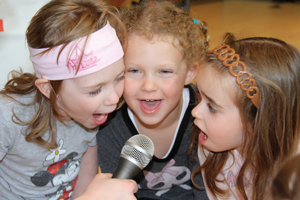 While Star Kidz's program focuses on developing children's performance skills, the low-pressure atmosphere and individualized attention also helps students benefit from the lessons behind this instruction. "For certain kids it's a matter of developing their confidence," Isbrandtsen explains. "Acting is about getting them in touch with their words and what they're feeling. It helps them connect to themselves."
The Manhattan location currently offers classes for children in grades pre-K to third, but Isbrandtsen plans to add classes for kids up to age 17 in the near future.
Prospective students can call for a free trial class. Online registration is now open for the fall semester.
Star Kidz is located at Sutton Place Synagogue, 225 East 51st Street. For more information, call 914-921-0006 or visit www.starkidzonline.com.