Check out these Valentine's Day picks, from a book of love to monster hoodies.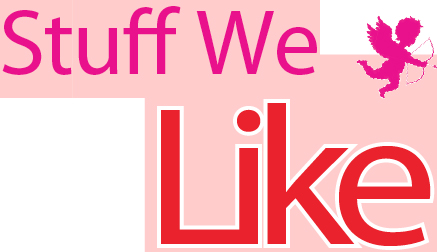 The Book of Love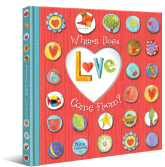 The perfect gift any time for new family additions (yours or a friend's)—whether for V-Day or a baby shower or just because—the new board book "Where Does Love Come From?" illustrated by Milena Kirkova is destined to be a favorite. Bright pictures, die-cut peekaboo pages, and its sweet and simple questions about love make it irresistible. (Accord Publishing; $9.99; www.bn.com)

Shop Your Heart Out
Heart disease is the number-one killer of American women. Chances are every one of us knows someone affected by it. Why not support research and show you care by gifting this delicate sterling and garnet necklace ($62; www.shopheart.org) in their honor? Proceeds benefit the American Heart Association, whose mission is to build healthier lives, free of cardiovascular diseases and stroke. Visit Heart.org to learn more and to link to more gifts that give back (including a pair of earrings to match this necklace, if you're feeling generous).
Moving Pictures
For the adventurous clan, splurge on a family gift this February 14 that will capture your memories all year 'round: the rugged body of the 5.5 megapixel Samsung W200 pocket camcorder can go everywhere from under water to jammed in a backpack on bumpy hikes. It's waterproof up to about 10 feet, dust- and shock-proof, and made to withstand the elements. Its built-in USB arm makes it easy to upload videos to the computer to share with friends, it's small enough to stash, and it's great for capturing quality HD footage in low-light settings—and it even has a funky fish-eye setting for artistic, quirky videos your kids will love. ($159.99; www.bestbuy.com)

Monster Hugs
Want a Valentine's gift idea that's not all pink and frills and lace, that a dad can share with his daughter or son (yes, boys should get some love this holiday, too)? Check out these Monster Hoodies from Busted Tees. Handcrafted of super-soft, lightweight fleece, they're available in bright blue or gray, big and small ($49.95 for adult sizes; $39.95 for kids' sizes 2-8; www.bustedtees.com). Even if you don't want to walk around the neighborhood all matchy-matchy, get your cozy "family fix" bundled up around the house!