Check out these cool products for children that are all about making food fun, including veggie-filled cookies and a sippy cup you and your little one will both love.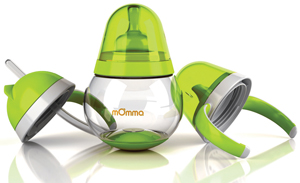 I'll Drink To That
The mOmma Developmental Drink Set makes a great baby shower gift - or a worthwhile purchase for moms trying (hoping!) to wean their wee ones off the bottle. We know plenty of parents who own so many sippy cups that, well - who knows which cap goes with which cup?! This straw is just soft enough (it even twists under the cap for packing), and grips are just right for baby hands. ($21.79; www.diapers.com)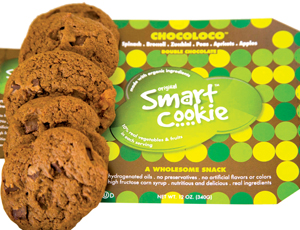 Smarter Cookies (Kosher, Too)
Carrots, spinach, broccoli, zucchini, cauliflower, parsnips, peas, and corn - in delicious cookies? With flavors like Chocoloco, Mellow Yellow, and Nuts-Oat Crazy, your kids will never know you've sneaked a serving of veggies in their snack. (Original Smart Cookie, $5.99-$6.99; available at Garden of Eden Gourmet Markets)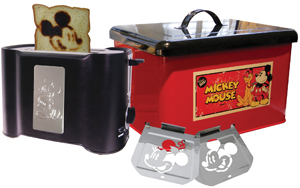 Pop Art
This Limited Edition Vintage Mickey toaster, which comes in a retro tin breadbox, dishes up Disney-designed toast thanks to an interchangeable stencil plate that stamps "pie-eyed" Mickey or Minnie Mouse characters right on your tot's bread. Only 2,000 are being produced, so preorder in early January 2011 (they'll be ready to ship by the end of the month). ($49.99; www.poparttoasterstore.com or www.disneystore.com)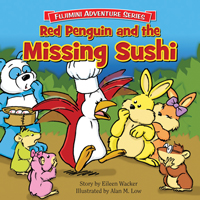 Go East!
From sushi-eating penguins to bunnies that know taekwondo, author Eileen Wacker casts memorable characters inspired by Asian culture in her new Fujimini Adventure Series. The books invite kids into a world rich in tradition and teach lessons of friendship and acceptance with humor and grace. Online games at www.oncekids.com allow kids to interact with their new animal friends post-storytime. (Preschool through first grade; $10.99 each; www.amazon.com)