Check out these noteworthy back-to-school products for kids that we just couldn't keep to ourselves!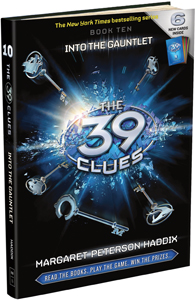 Pleasure Reading?
The hugely popular 39 Clues series of books is back to lead your once reluctant reader on a final adrenaline-charged adventure with Book 10: Into the Gauntlet by Margaret Peterson Haddix (Scholastic). With secret codes on cereal boxes, a best-selling iPhone app, collectible game cards that help solve the mystery, and more, your boys will actually be talking about...books! For kids 8-12.
Best Feature: The adventure series makes reading into something more than homework for a change.
Price: $12.99
Available at: www.bn.com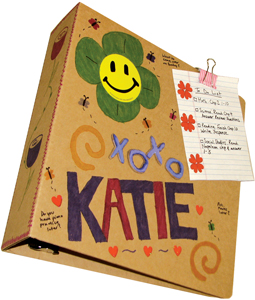 Eco Fabulous
For the artist (graffiti or otherwise) lurking within your gradeschooler, the eco-friendly Rebinder is an inviting blank slate.
Best Feature: It's a tie: Rebinders make organization into an art project; and you can feel good about your purchase, as they're made from a mix of post-industrial and post-consumer waste by Goodwill Industries, which provides jobs to disabled and disadvantaged members of the community in the Pacific Northwest.
Price: $4.79 for 1-inch capacity binder; replacement covers (that slip easily onto the binder rings) are 3 for $3.99.
Available at: www.thegreenoffice.com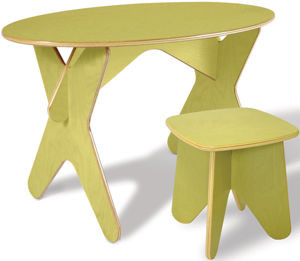 A Greener Green
With a surfboard-shaped desktop and a leafy green color, the Boogie Board desk and stool from Ecotots make for a nice homework nook anywhere in your home. The set is made from 100 percent FSC Rainforest Alliance Certified wood, non-toxic, water-based stains, and is formaldehyde-free.
Best Feature: It's designed for a simple, no-tools assembly (so you can spend more time putting together dinner, not the furniture!).
Price: $270 for desk; $90 for stool.
Available at: www.oompatoys.com or www.diapers.com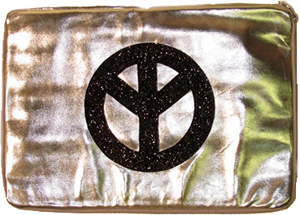 Peace Out
Sure, we only had to worry about covering our books back in the day, but now your kids have their laptops to shield. Help them do it in style with cool covers like this one from Flowers by Zoe.
Best Feature: The comfort in knowing that you've not only invested in your child's future by buying that Mac, but that you're protecting that investment with drop-proof padding.
Price: $42
Available at: www.lollipopguildonline.com